Sunday 8th May. Ride to Exton
The weather today was sunny and warm to hot feeling like a summers day with temperatures up to 23C. Sam was the leader and he was joined at Chichester Cross by myself, Mike and Russell so 4 out in all. We headed out on West Street past the Cathedral.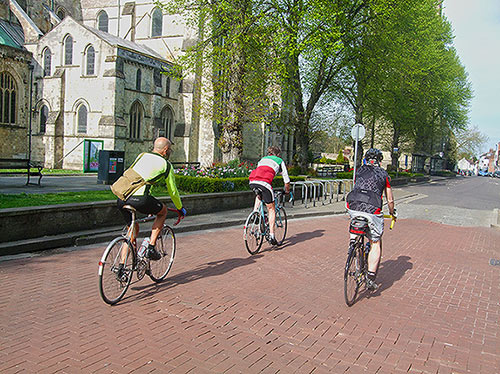 With a strong easterly tail wind Sam took us first along the A259 to Southbourne and then on lanes via Westbourne and Rowlands Castle. We continued via Horndean and onwards via lanes towards Cathrington and then a very quiet lane running to the north of Denmead. Then it was down to Hambledon and a stop for elevenses at Lotts Cafe. We watched large groups of riders come by on the Hampshire Hilly 100 Sportive.
After eleven's we took the sportive route up a short 20% plus climb on a lane heading west.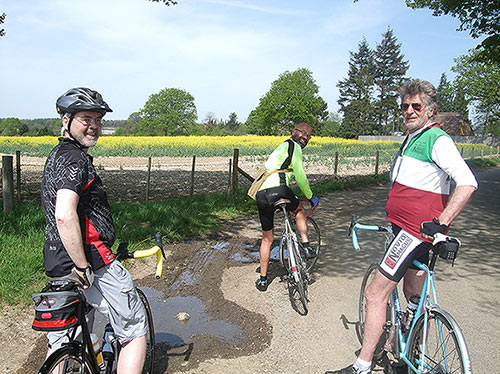 After many more lanes sometimes on the Sportive route and sometimes shortcutting them we stopped for lunch at the Shoe Exton with its garden adjoining the River Meon.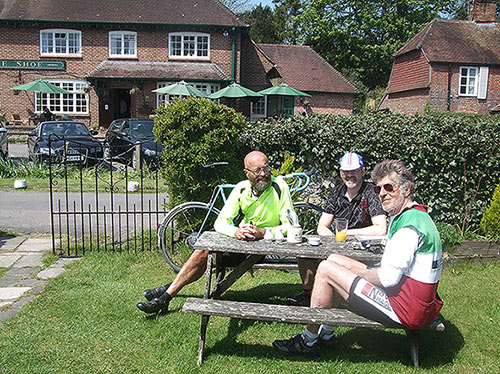 Having arrived for lunch at 11.40 Mike and I had sandwiches on a pleasant bench in the Church Grounds and we had a look inside the Church. Sam and Russell who couldn't get in an early order decided not to bother and we started on our return ride at about 12.15. Not before a chat with a Great Grandmother who was amazed at how far we had cycled.
We continued on a very quiet lane south of Old Winchester Hill and climbed up between trees to Westend Down.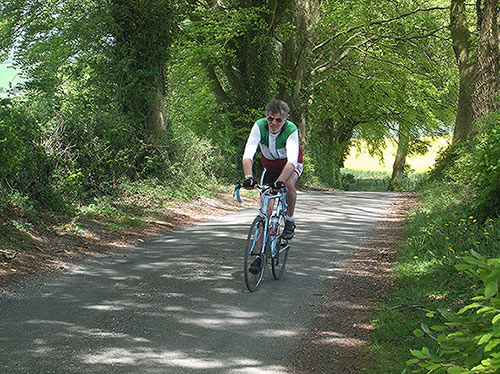 Then it was more climbing up to the HMS Mercury high ridge road above the Meon Valley. As we approached the Sustainability Centre fields were full of cars and the roads were a narrowed by pedestrians walking from their cars to a Green Fair at the Sustainability Centre. With the large number of cars we thought it not too green. For a change of route we decided to take the track from the top of the hill to the top of Butser which follows the South Downs Way. With recent dry weather the track was free of mud and a pleasant if bumpy route between the woods.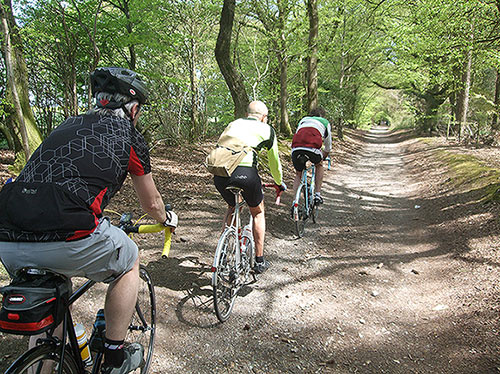 We stopped at the top for a break overlooking views down to the coast.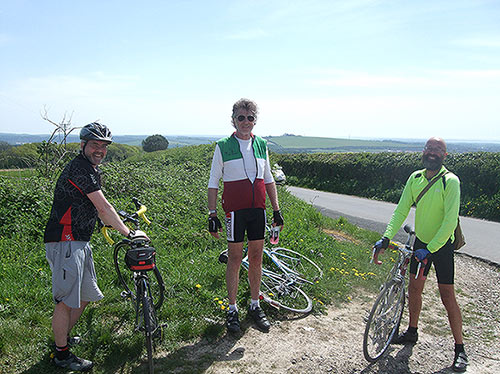 Then it was a lot of downhill first to cross over the A3 and then down to Chalton and more down to Finchdean. We stopped for tea at Rowlands Castle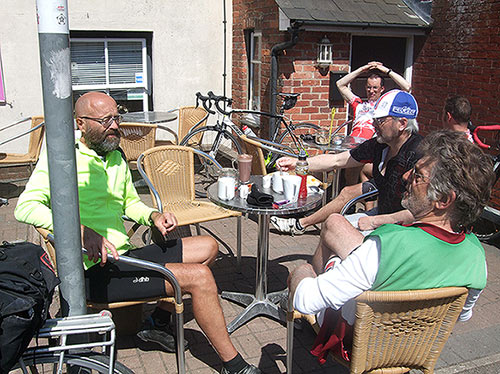 Our stay was extended a little as we were joined by Graham Young who had missed us at lunch. We headed back to Chichester first via Westbourne with Graham joining us.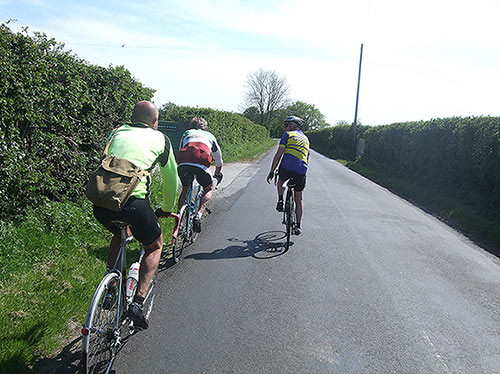 Then it was on via Woodmancote passing on a lane large amounts of wild garlic on the verge just coming into full smell. Mileage from and back to Chichester was 51. My mileage from Pagham was 62.
The latest pictures I have processed are local spring shots. First some bluebells in a wood near Slindon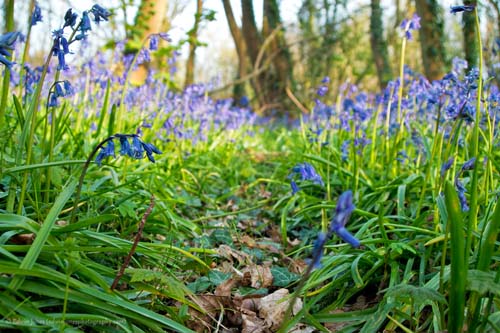 For more details and a larger picture see https://www.flickr.com/photos/edwinjones/25966284944/in/dateposted-public/
Next just over a week ago I visited Arundel Castle Tulip Festival with over 32,000 bulbs planted in the gardens and grounds.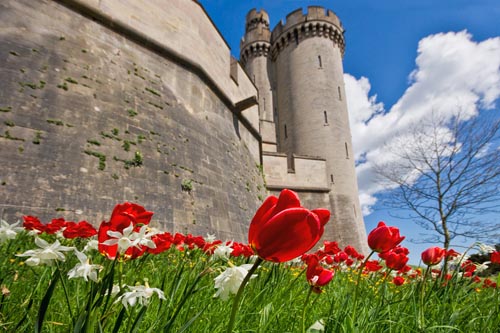 For more details and a larger picture see https://www.flickr.com/photos/edwinjones/26182235934/in/dateposted-public/
Edwin
Posted by RideLeader at 19:09 BST
Updated: Sunday, 8 May 2016 20:34 BST