Sunday 7th February, Ride to Durleighmarsh Tea Barn
The weather today was variable but it started out sunny with temperatures up to 11C though with a strong westerly wind. There were a few light showers in the afternoon and most of us made it home before continuous rain arrived.
I was the leader for the 9.00am start from Chichester Cross and I was joined by Sam, Russell, Colin, Paul and Bob. Jeff joined us at elevenses so 7 out in all for the day.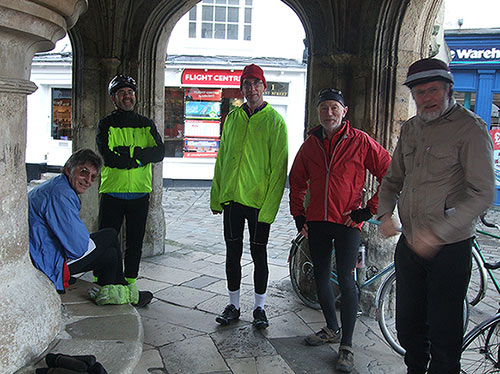 We headed out via the Centurion Way and then lanes via West Stoke to Funtington. Then it was on up the B-Road via West Marden to stop for an early elevenses 10.15 at Compton.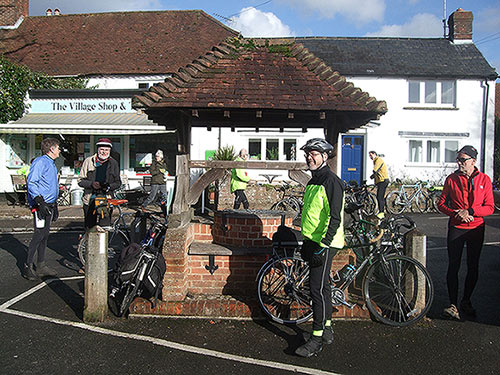 We then headed north out of the village before turning off on the lane to Idsworth. Down into the valley the road north was doing a fair Imitation of a river for half a mile from the previous nights rain. A bit further on when we turned off on the lane to Ditcham Park School we encountered another flood.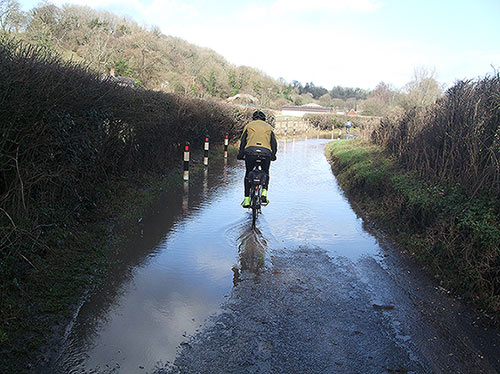 The School is situated at a beautiful spot on top of the Downs and as we continued north it was above a valley with no houses as far as we could see.
We then had a fast descent to the north and soon picked up more lanes running west of Petersfield via Goose Green and after crossing the A272 we arrived at Durleighmarsh Tea Barn which was a first visit for many of us.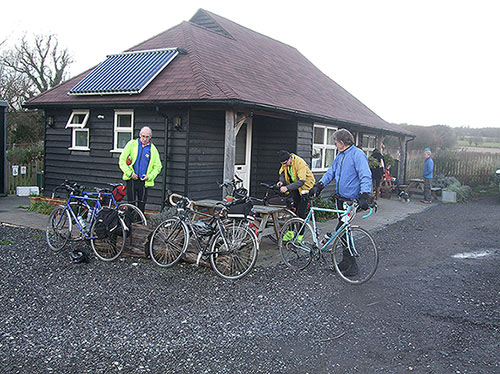 After lunch it was a fast ride with a tail wind east to Rogate where we picked up another lane to Nyewood and then a sandy and wet lane to Dumpford and Lower Elsted. Then it was on to Cocking, up the hill and back via Singleton. Mileage from Chichester was 44. My mileage from Pagham was 58.
I went photographing in London on Thursday and one of my subjects was this new Spiral Staircase at Somerset House which makes me think of the spine of a fish.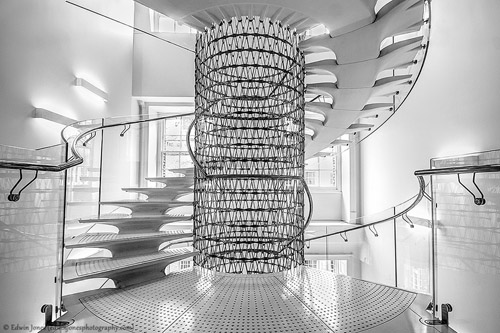 Edwin
Posted by RideLeader at 19:39 GMT