Sunday 21 February. Ride to Rake nr Petersfield
The weather today was cloudy and dull with bits of wet in the air without actually raining or even drizzling. Temperatures were up to 12C with a moderate west SW wind which somehow contrived to be against us on the way out and the way back.
I was the leader and I was joined at Chichester Cross by Sam, Colin and Paul.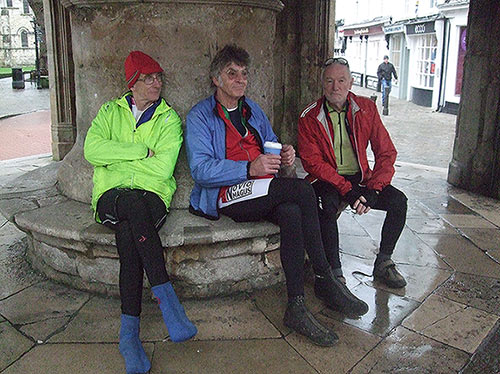 We took a fairly direct route via the Centurion Way, West Stoke and Funtington to stop for an early 10.15 elevenses at Compton. Then it was up the easy side of Harting Hill past Uppark.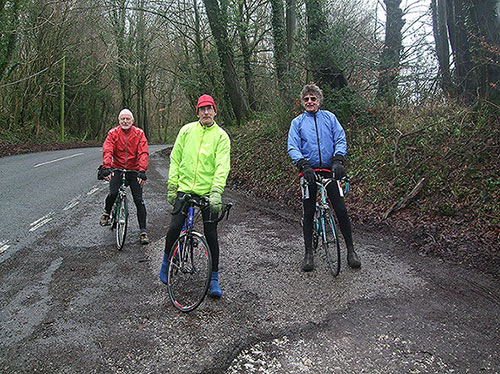 After a fast descent into Harting we turned off on the Nyewood road when Bang, Crash Wallop
I was riding past some parked cars when suddenly a car pulled out from an entrance into my path. With no time to stop I hit the car came off the bike and hit the bonnet. Remarkably maybe because bonnets have a little more give than the road I had no injuries of note though I may have some bruises tomorrow. Luckily the collision was quite low speed and there was no damage to my bike though I did notice a dent in the bonnet of the car of the lady. (should have had a helmet cam, it would have made a good video)
It is notable that there was a white line at the exit of the driveway though it appears that is only to indicate cars will exit. Still the driver had a hard time seeing me coming due to the parked black car in the picture and the inconsiderate parking certainly contributed to the accident.
After exchanging details we continued on via Rogate and a long climb to lunch at the Country Garden Centre at Rake near Petersfield.
The return was on lanes via Milland, Stedham and Bepton and then on to Cocking for a tea stop at the Pub there.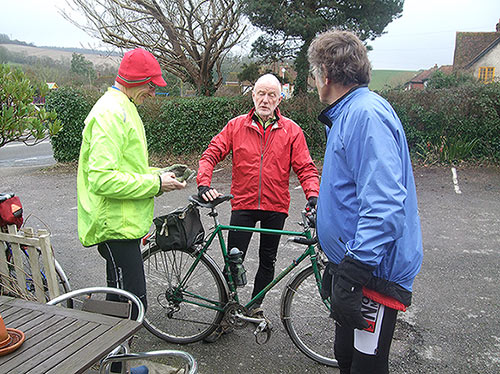 We continued back via Singleton and the Centurion Way. Mileage from and back to Chichester was about 44. My round trip mileage from Pagham was 57.
My latest picture is one of Canary Wharf taken from the east looking across Blackwall Basin.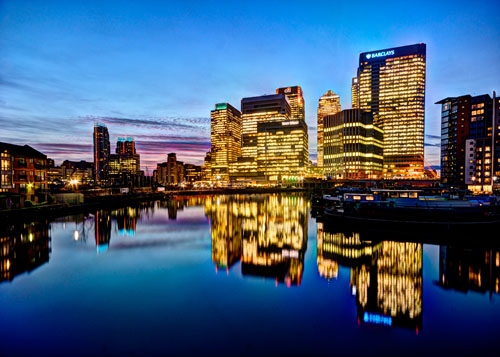 For a larger picture and more details see https://www.flickr.com/photos/edwinjones/25104850985/in/dateposted-public/
Edwin
Posted by RideLeader at 18:52 GMT