Sunday 7th December Ride to Compton and Christmas Lunch at Runcton
The weather today was forecast to be rain lasting all morning but in the end it was quite light and patchy clearing up by mid morning.
Just 4 of us met at Chichester Cross, myself, David, Sam and Bob, John Maxim was there as well but left us soon afterwards to head for Rowlands Castle. There were 22 in all for the Christmas lunch later at Runcton.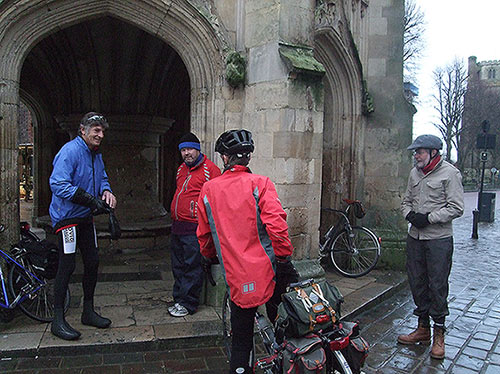 We headed out via the Centurion Way, West Stoke and Funtington with light rain arriving soon after Funtington. I took a route straight to Compton on the valley road via West Marden. We stopped at Compton Village Tea Rooms for 11s, well 10s really.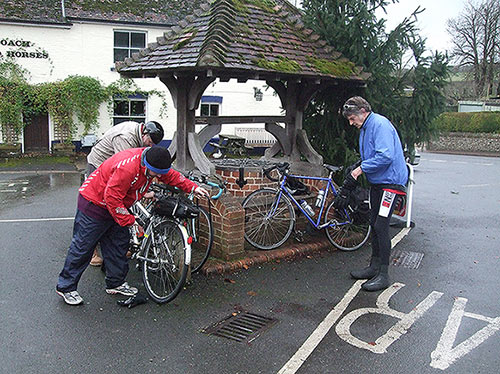 Then it was across to Findchdean and Rowlands Castle and back to Chichester on the South Coast Cycleroute via Westbourne and Woodmancote.
At Runcton we settled in to a long 3 course Christmas lunch with our numbers gaining us a room to ourselves.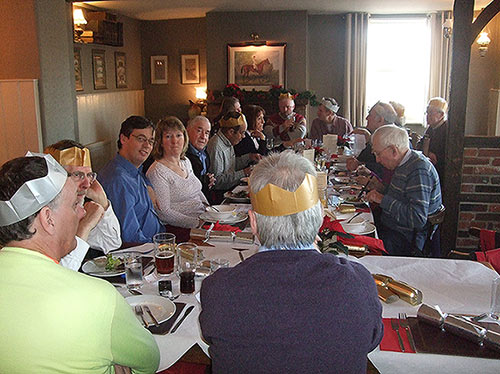 ..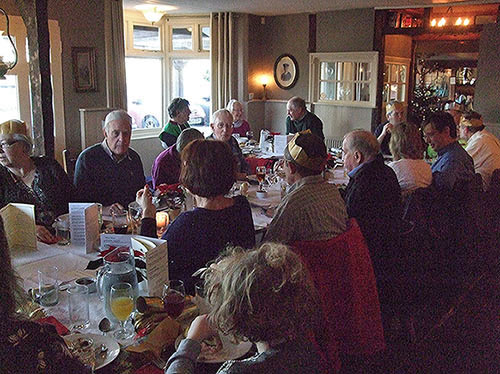 My latest picture to be processed was taken a few months ago at Oxford Circus Underground Station.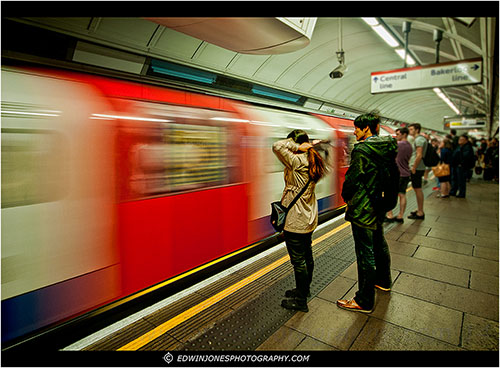 For a larger picture and more details see https://www.flickr.com/photos/edwinjones/15324128593/in/photostream/
Edwin
Posted by RideLeader at 17:20 GMT
Updated: Sunday, 7 December 2014 20:04 GMT