Sunday 15th November. Ride to East Meon
After a very wet and windy Saturday Sunday was more promising with a forecast of dry but cloudy. The actual weather was periods of drizzle with a few dry spells and a strong SW wind though at least it had moderated after the gales on Saturday. Temperatures were up to 15C.
Sam was the leader and he was joined at Chichester Cross by myself, Jeff, Mark and Mike so 5 out for the day.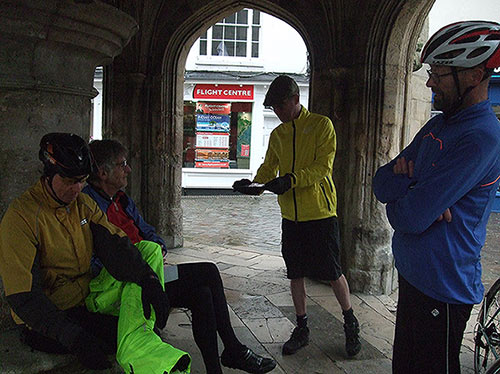 We headed out via Woodmancote and Westbourne to stop for elevenses at Rowlands Castle.
Then it was on via Finchdean and a gradual climb thought the Autumn woods of Buriton Hill. Then it was lanes past Ramsdean to stop for lunch at The Isaac Walton, East Meon. We were there a little early by 11.50 and left soon after 12.30.
The return took us on a route south with a gradual climb up Wether Down and down to Clanfield. After crossing the A3 a fast descent to Chalton and down to Finchdean and Rowlands Castle Cafe 2nd time around, this time for an early tea. Both times it was much less busy than usual no doubt due to the weather.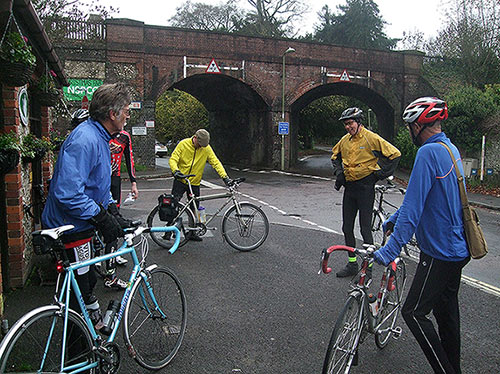 Then it was straight back via Westbourne and Woodmancote. Mileage from and back to Chichester was about 45. My mileage from Pagham was 56.
My latest picture to be processed is another of the shots taken at the Halnaker path, this one looking in the opposite direction from the more famous one. This is looking up the path in the direction of the windmill.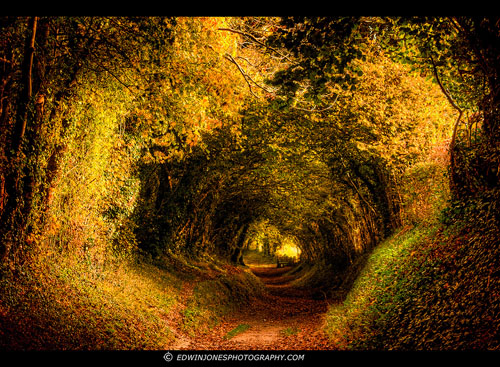 For a larger picture and more details see https://www.flickr.com/photos/edwinjones/22306835563/in/dateposted-public/
See also a review of some Photo Software I did on my Website using this picture as the main example see http://edwinjonesphotography.com/topaz-texture-effects-review-and-tutorial
Edwin
Posted by RideLeader at 18:01 GMT