Sunday 7th September. Arun Crossings Ride.
Today was the last DA Event of the Season with the Arun Crossings Ride led by Colin starting at Pulborough Station stopping for elevenses at Wisborough Green and lunch at The Onslow Arms, Loxwood. Yjere were 14 taking part in the Event from the 3 West Sussex Groups. Those from Bognor Chichester were Colin, Sam, Jeff, Russ and Rex. I went by road to meet the group at the stops.
It was a day of 2 climates for the morning, sunny down on the coast and misty inland especially on the hills. As I cycled north I took the following Photos at 8.30 on Felpham seafront and at 9.30 on Bury Hill. It cleared up after lunch.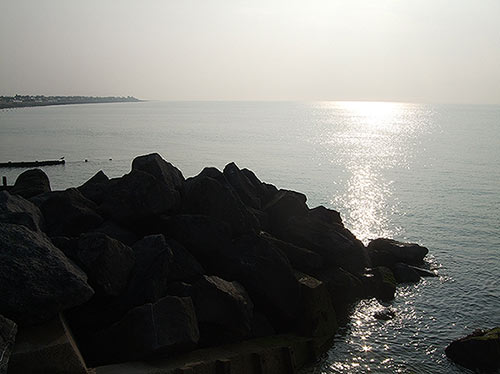 Meanwhile the group had a misty start at Pulborough, here making the first of the crossings of the Arun at Stopham Bridge. Thanks to Jeff for this Photo and pictures on the ride in the afternoon.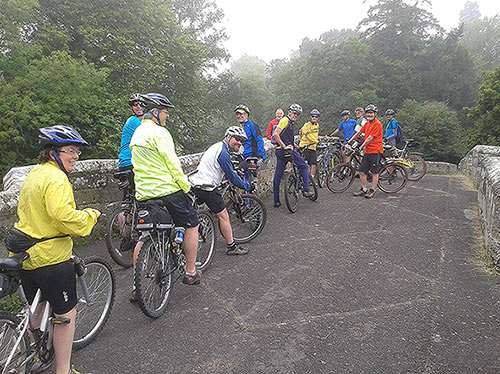 We all met up at the Old Barn Cafe at Wisborough Green for an elevenses stop.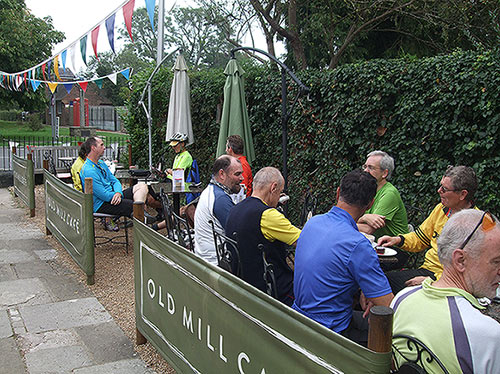 While the others headed off for more off-road I went straight on the tarmac to the Onslow Arms our lunch stop. This has a pleasant location next to the Wey and Arun Canal. About an hour later everybody else arrived looking a lot muddier than when I last saw them.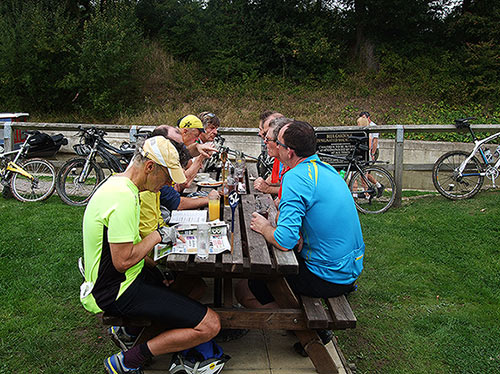 The afternoon saw more sunshine especially later on when Jeff's Camera was used for the following 2 pictures.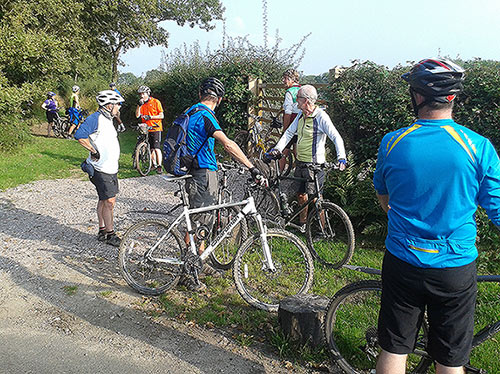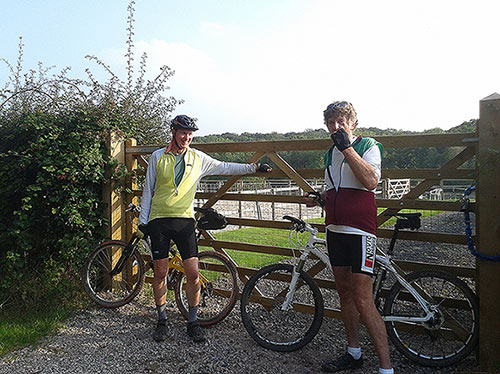 I headed home via Byworth, Duncton Hill, Eartham and the Barnham path to Felpham and completed 63 miles for the day. The off-road ride was about 30 miles from and back to Pulborough.
For the years DA Events Bob is the individual winner, Jo Savage is the Best Lady and Horsham Crawley are the best Section.
I took the following picture last week using a fisheye lens and a wireless remote to trigger the shutter. I called it Mouse View Sweetcorn.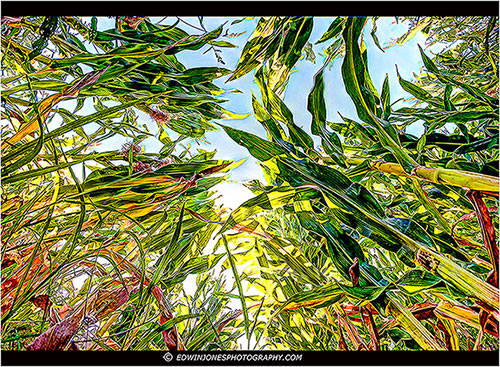 For a larger picture and more details see
https://www.flickr.com/photos/edwinjones/15125648225/in/photostream/
Edwin
Posted by RideLeader at 21:10 BST