Sunday 3rd August. Ride to the DA Picnic at Wisborough Green
For the ride today the weather was pleasant sunny and warm at about 23C though quite windy.
I was the leader and I was joined at Chichester Cross by Sam, Chris and Keith. We met up with Gill at elevenses and Colin and Rex were at lunch so 7 out altogether at some time.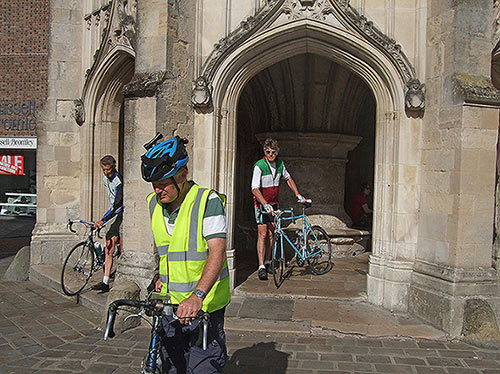 The route out took us via Westhampnett and Waterbeach and then the climb over the Downs on the lane to Pillygreen. Then along the ridge with views to the sea via Selhurst Park. Then along the main road and down Duncton Hill with a turn off at the bottom to take lanes via Barlavington and Coates to Fittleworth. Then a short stretch of the main road to stop for elevenses at Pulborough Garden Centre at Stopham Bridge.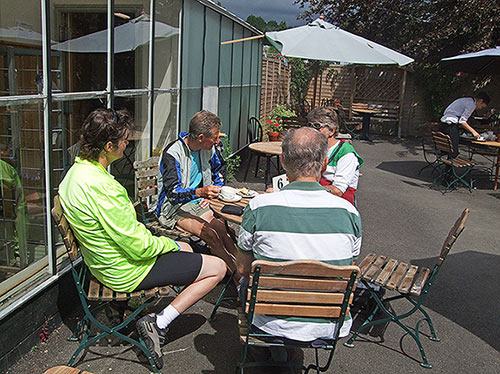 After a pleasant break made longer by the queue to be served we headed off again, Gill and Keith headed back and the rest of us took lanes north from Pulborough via Codmore and then a track crossing the Arun and up to Wisborough Green where we met members of Arun Adur and Horsham Crawley for the DA Picnic.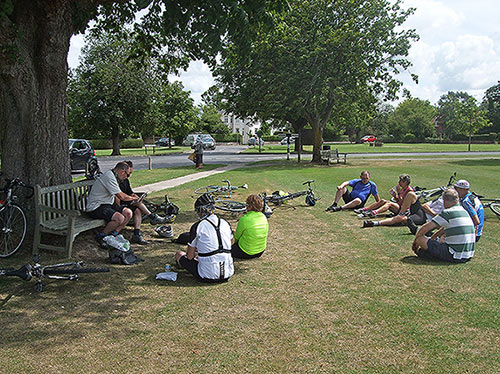 Chris headed south towards Littlehampton so it was just Sam and I to head back via Kirdford, Byworth, Burton Mill, Selham and Heyshott to Cocking for a tea stop at The Moonlight Cafe.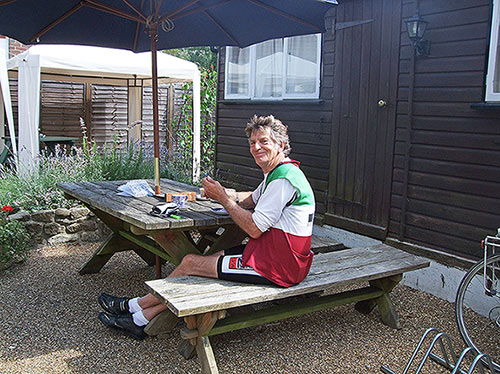 We both indulged in Ice Creams which turned out to be made by Chalder Farm which is on the track route to Sidlesham and the cows producing the ice cream are often seen in the field the track (cycle route 88) crosses. Note the notice at the bottom "WARNING – This product exploits human weakness" very true but still delicious and unlike some people we had expended a lot of calories, that's my excuse!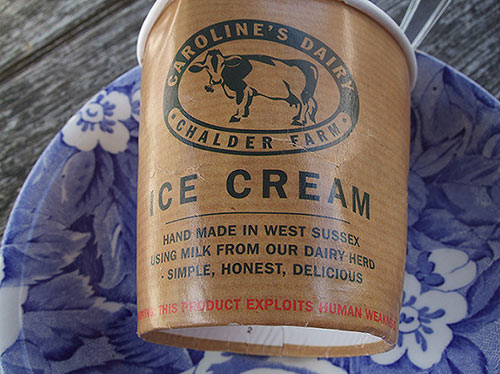 We continued back via Cocking Hill, the main road to Singleton and then the Centurion Way path to Chichester. Mileage from and back to Chichester was 55. My mileage from Pagham was 67.
Edwin
Posted by RideLeader at 22:11 BST