Sunday 31 August Ride to Shoreham
There were 2 rides today, a short and a long one. Harvey led the short one which went from Chichester to Arundel and 9 attended. Colin led the long ride with 4 taking part so 13 out in all today.
I joined Colin at Walberton Pond together with Chris and Rex for an early 9.00am start.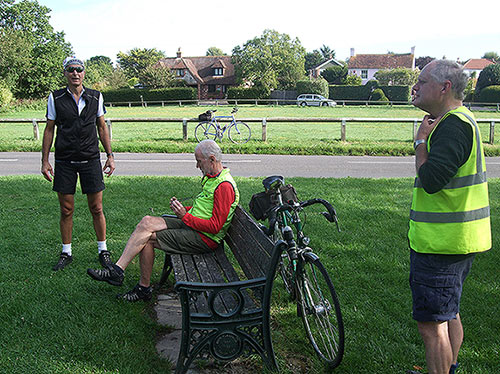 The weather was warm and generally sunny with a little light cloud and temperatures up to 20C.
On the way out Colin led us along the coast route headed first to Littlehampton and then a complex route through the backstreets and private estates which I could not hope to repeat. We tried the Sea Lane Cafe first for an early elevenses but that was packed so we continued along the prom to the Artists Cafe just after Worthing Pier for a break.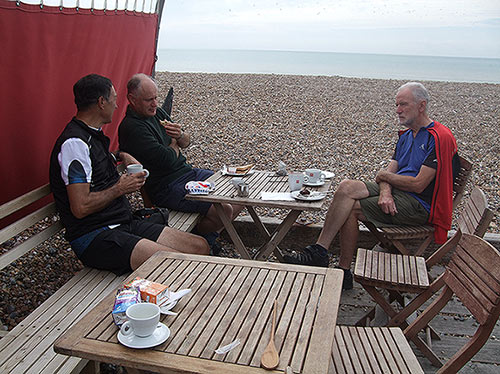 After elevenses we split up briefly. I wanted to see more of the Airshow which was due to break for an hour at 12.30 so I went on to Shoreham direct on the prom Cycleroute. The others turned inland to get in more miles and hills before lunch.
As I cycled along the seafront I spotted a display of byplanes a little inland. As with all the shots today this was taken with a basic compact camera and this one with some digital cropping and enlargement.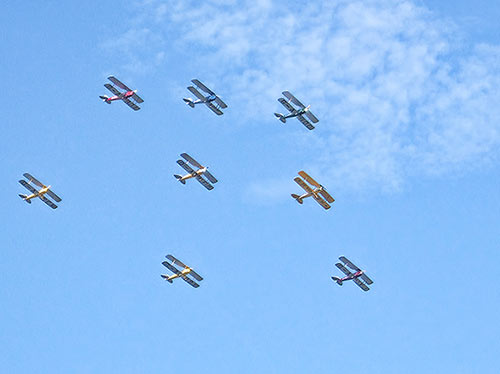 Then it was on to Shoreham and across from beach to town on the new Glass footbridge so called for its glass sides. Then on to the Old Shoreham Bridge across the river which has good views of the Airshow. The display parachutists were especially good.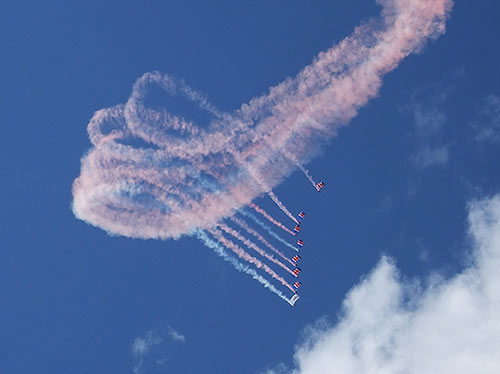 Eventually the others arrived to join me with their picnic lunches.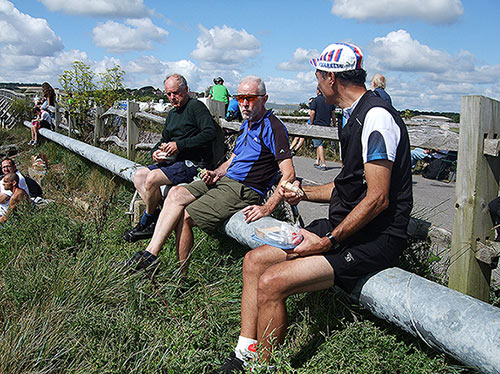 We didn't see anything of Horsham Section who were supposed to be in the area but assumed they were in a pub somewhere.
As we left I took this shot of a sign which seemed to be more honoured in the breach than the observance. I am not sure why the police would want to be involved in a private organizations efforts to make more money.
The afternoons ride made up for the relatively short and easy morning with more hills and various Colin loops. We took in Coombs, the Downslink, Bramber, Steyning, Ashurst and Dial Post. Then it was more lanes near Shipley and this shot taken as we passed The Countryman Pub.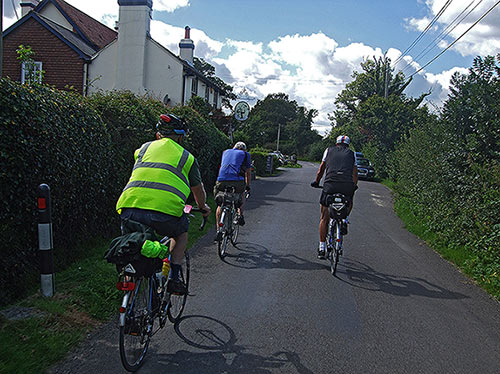 Then on to West Chiltington and a fairly roundabout route to Wiggenholt for tea.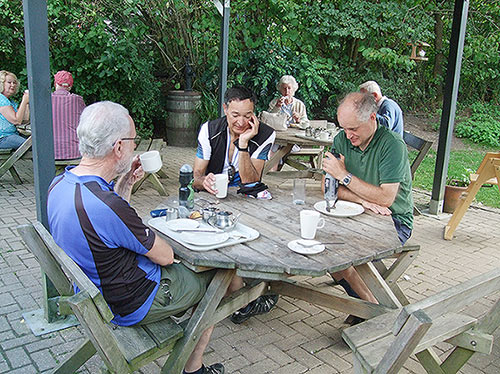 We continued back via Amberley and then the Khyber Pass route to Arundel, Ford and Yapton. I headed home via Middleton and the prom Cycleroute. At Felpham seafront I needed another stop, this time an ice cream stop at the prom cafe.
Mileage for the main group including about an extra 5 before lunch would have been about 65 from Walberton. My mileage from Pagham was 77.
My latest picture to be processed was taken from the back seat of a Docklands Light Rail train as it pulled out of Heron Quays station Canary Wharf as another train came in. The effect is achieved in the camera with a long shutter speed.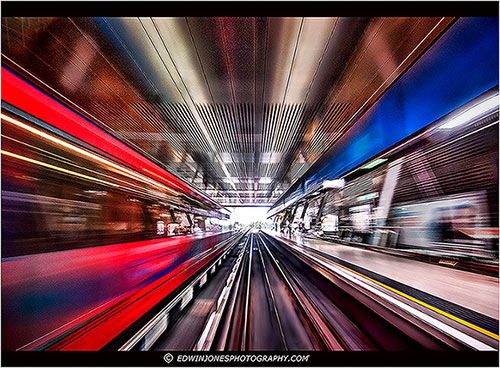 For a larger picture and more details, see https://www.flickr.com/photos/edwinjones/15070776795/
Edwin
Posted by RideLeader at 21:16 BST