Sunday 10th August. Hurricane Ride
OK, OK it was an ex hurricane and by the time it got to us it was a low pressure system but from all the publicity it might as well have been a Hurricane.
I was leading the ride today from Chichester to Portchester and when I left home at Pagham it was dry and a tailwind. Sam was the only other one to turn up, everybody else was more sensible and stayed at home.
The first plan was to get as far as Rowlands Castle for an early elevenses and probably come home from there. I took a route out via the Centurion Way, then on the lane past the Solar Farm and up to West Stoke. As we rode on the lane between West Stoke and Funtington the heavens opened and a stop under a tree was called for.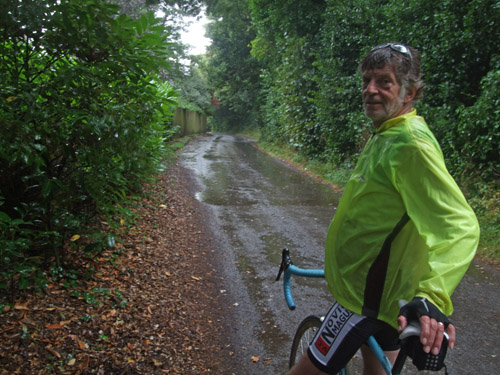 After discussion we decided to make a dash for Funtington and the village shop which does coffees. However it turned out the Pub was open for breakfasts and hot drinks so we went there instead to drip on the floor and watch the BBC News about Hurricane Bertha. It will be noted from the weather radar that it was a little wet at this time of the morning round Chichester.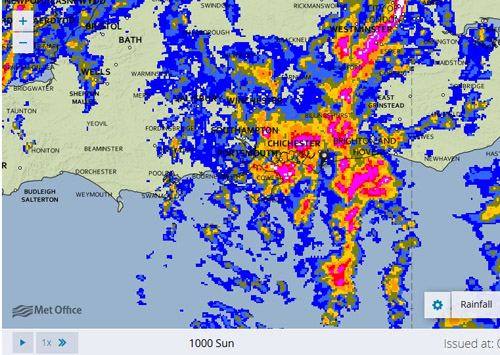 When it eased off we decided to head home to dry out. I took a route via Watery Lane (appropriate) West Ashling and back to Chichester. Mileage from and back to Chichester was 14 and my mileage from Pagham was 26.
Edwin
Posted by RideLeader at 14:27 BST