Sunday 10 March. Ride to Wisborough Green
I had a chesty cough Sunday so decided not to go out. Colin was the leader and he was joined at Walberton Pond by Anne, Sam and Debbie so 4 braved the freezing blast from the east to ride to Wisborough Green.
With the weather today, Monday consisting of an all day blizzard I thought it a good idea to go back to Tuesday of last week, a brief taste of spring with sunny skies and temperatures up to 13C.
I joined Arun Adur Section for their meet at the Walberton Coffee Morning. There were 8 on the ride from there to Wellies for lunch. Ray led the ride and took us via Eastergate, Oving Road and then across the airfield to Tangmere. I left them there as I had my SLR with me with the aim of capturing some spring flowers. I settled on Boxgrove Churchyard.
Below is a picture of some daffodils with the Church in the background.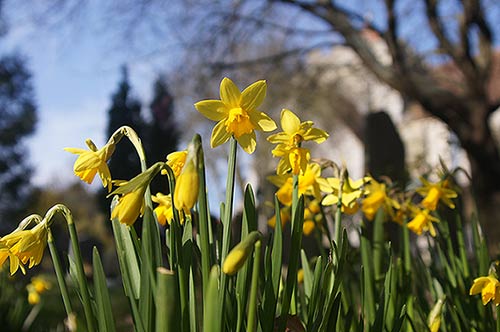 The next image is the same location with pictures of some snowdrops which has had the HDR treatment.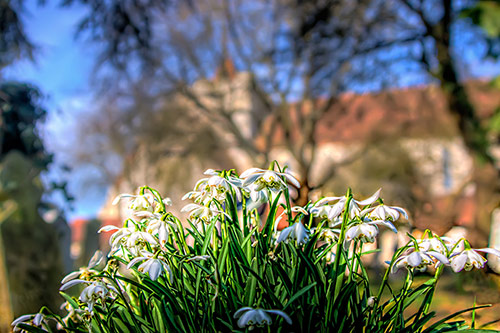 More detail about this image on my Photo Blog at http://edwinjonesphotography.com/blog/2013/3/boxgrove-churchyard-snowdrops
Edwin
Posted by RideLeader at 21:09 BST