Tuesday 1 January. Ride to Amberley
Today was the best day in many weeks with blue skies and sun all day with temperatures up to 8C. Evidence of recent deluges was clear as I rode up the main A29 road just north of Shripney. There were 2 locations where the water was across the road as shown by the pictures below.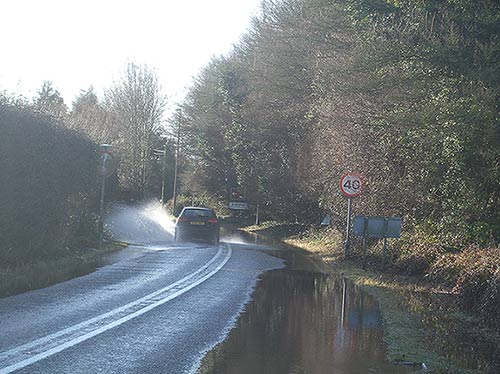 ..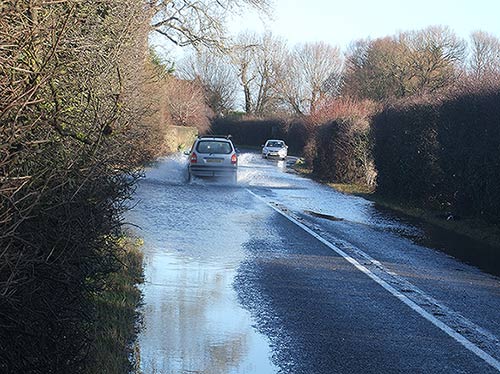 There was a late 10.30 start at Walberton Pond with leader nominate on the day. However nobody arrived to lead though I learned later that Ernie had arrived just after I left at 10.35.
I took the lanes up to the A29 and then turned off onto the lane to Madehurst. With no fast group to keep up with I was able to take my time and take pictures like this pretty cottage on the Madehurst lane.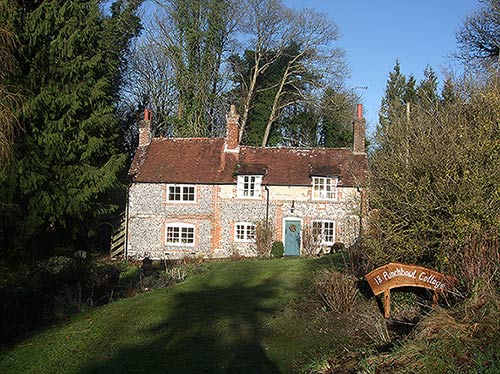 Elevenses was taken with a Hot Chocolate at the Whiteways Cafe/Kiosk.
Then downhill to Houghton and flooding in the fields where the River Arun had overflowed.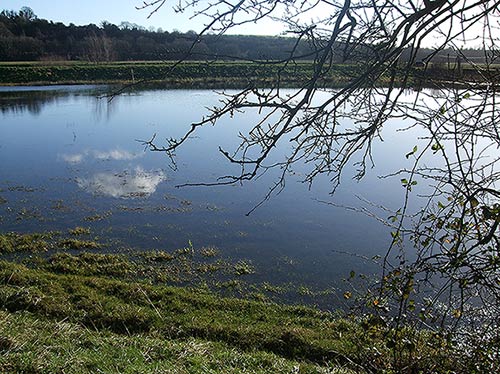 With the Black Horse Inn closed down the lunch stop was at The Sportsman, Amberley. Below is the view from the Pub where the Pulborough Wild Brooks AKA Amberley Lake was more flooded than I have ever seen it.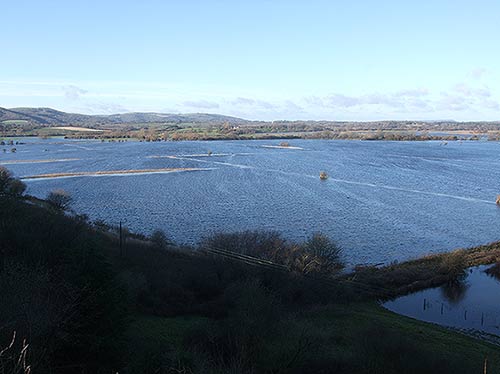 There was a much better turnout from Arun Adur including John Maxim, Richard Boulton, Dave Fox, Ernie and Ray and Jo.
I returned on the same route save for going back via Yapton and the coast
My mileage for the day from Pagham was 36 miles.
My latest HDR image to be processed is a shot of Bath Abbey taken from the roof with a fisheye lens during the Abbey Tower Tour.

More details at my Photo Blog at http://edwinjonesphotography.com/blog
Edwin
Posted by RideLeader at 17:51 GMT