Sunday 25 June. Ride to Stedham
After a cloudy start the sun came out in the afternoon with temperatures up to 21C though with a brisk west wind which somehow managed to be a headwind both going out and coming back.
At the start there was just myself, Russell, Jeff and Sam with Sam being the leader. I returned home after elevenses for a half day ride while Bob was late and caught us at West Stoke and Chris joined at lunchtime so there were 6 out during the day.
Sam led us out via the Centurion Way and West Stoke where Bob caught us we continued on some very quiet lanes.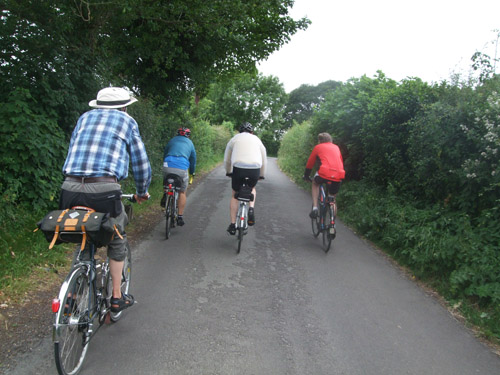 Then it was on via Funtington. Then it was up the B Road via West Marden to stop for elevenses at Compton Cafe arriving soon after 10.00. Graham Young coming from the other direction after riding 47 miles joined us there for elevenses.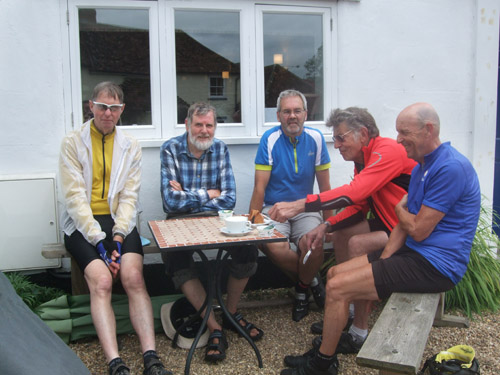 It was reassuring to note that with all the cyclist customers having overdone the exercise or the cake there was a defibrillator ready to assist.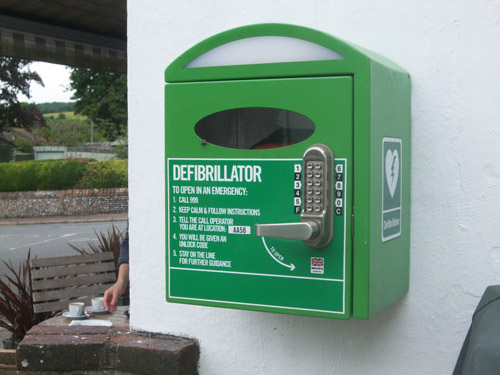 I returned home by 1.00 and completed 35 miles.
……………………….
Jeff reports on the rest of the main ride. We headed due north to South Harting and Nyewood where it was last day of scarecrow fest.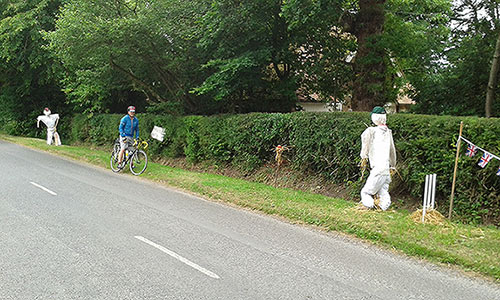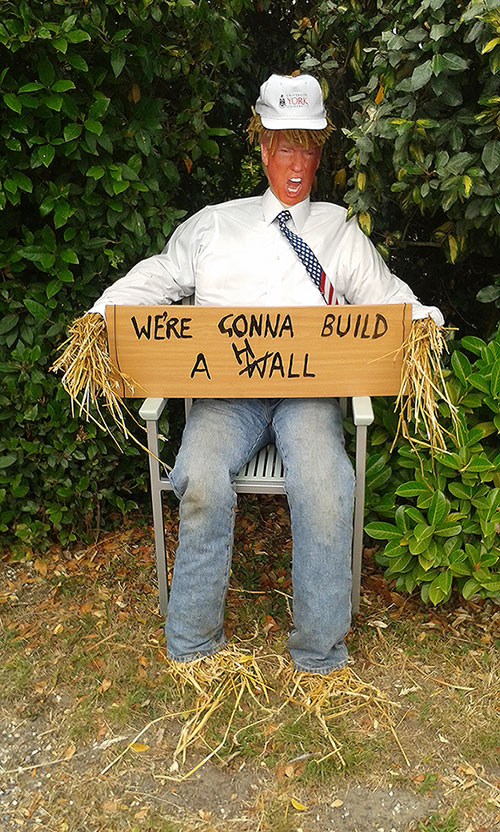 Then a photo stop at Dumpford
Then it was on to the A 272 to the Hamilton Arms, Stedham.
Chris joined for lunch and tucked into the £10 Thai or English roast . Must try next time. We headed back via Ingrams Green, Didling and at top of Cocking hill went up SDW to Farm shop tea room .Very basic but great view, see picture.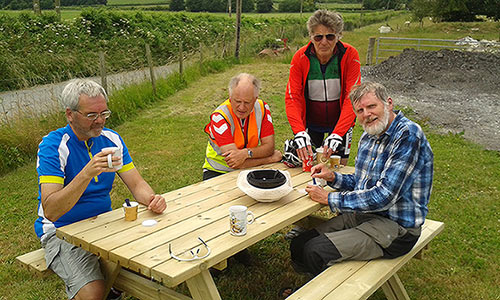 Then we used the Centurion Way from West Dean all the way back .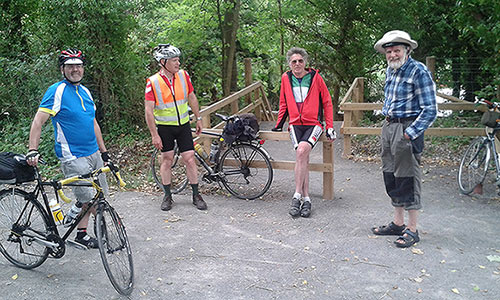 Just 40 miles from and back to Chichester
………………………………….
My latest picture to be processed was the main Hall of the Earth Galleries of The Natural History Museum taken from 3 floors up looking down on a giant Earth model made up of Tectonic Plates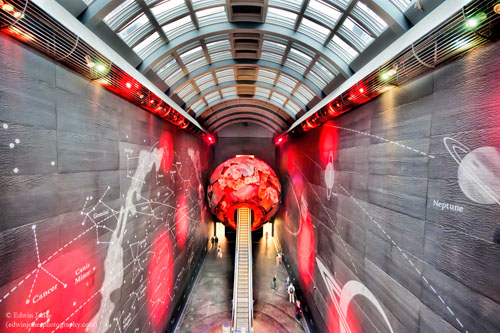 For more details on the picture see https://www.flickr.com/photos/edwinjones/35290638431/in/dateposted-public/
Edwin
Posted by RideLeader at 15:25 BST
Updated: Sunday, 25 June 2017 17:43 BST