Lanzarote. Week to Saturday 7 January
I flew here last Tuesday 3 January. It felt like a good day to leave the country with horizontal rain and damaging winds. The Taxi picked me up at 4.00am and it was an uneventful drive up with no fallen trees around. I checked in with 2 and a half hours to spare I went back to the new entrance area to South Terminal to take some pictures. This is part of major improvement works and looks very smart and futuristic. The picture below is an HDR of the entrance walkway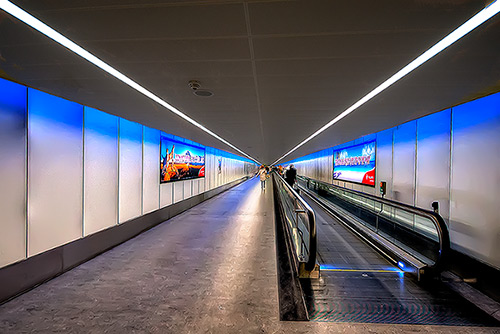 To view large see this picture on flickr at
http://www.flickr.com/photos/edwinjones/6645961661/
At the next window click the picture for a larger size and click "view all sizes" for the largest. See also there details of the background and the processing of the picture.
Since I arrived the weather here has been sunny and dry with temperatures of 21C.
On Wednesday it was a half day ride starting with a 6 mile climb to the plateau at 1000ft. Then it was along the top a bit followed by a 6 mile descent to the coast and back on the cyclepath with a stop at the prom for a delicious Italian Ice Cream. On the outskirts of the small town of San Bartolome on the Plateau there is a small enclosure next to the road with 4 Camels. I stopped for some pictures with my compact and had to back away a little as one camel got quite inquisitive and they do have very very very long noses.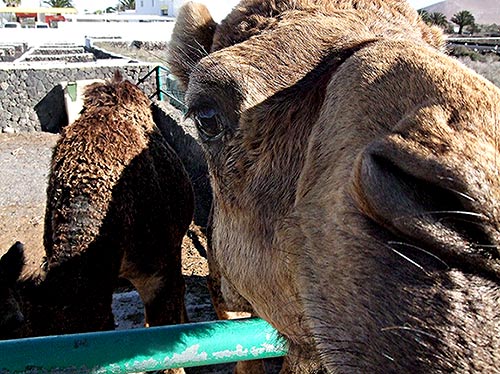 The best ride of the week was on Thursday. I took my SLR in a backpack and Tripod on the rack. First it was up to the Plateau via Tias and Conil. Then I took a road which had previously been a very poor surface but has recently been resurfaced to billiard smooth. Then along to Teguise and into the Church which has great columns and arches, ideal for HDR photos such as the one below.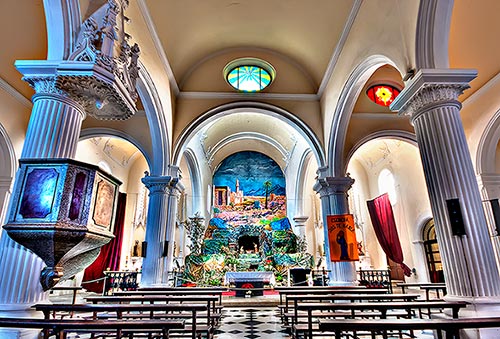 After a picnic lunch in the Square it was on to Teguise Castle. This is on a hill above the town with a winding road up to it reaching a maximum grade of 14%. Interesting to look round and great views from the top.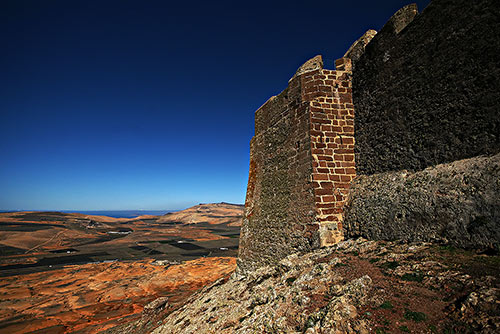 Then downhill to Costa Teguise on the coast and back via Arrecife and the 7 mile coastal cyclepath back to Puerto del Carmen. 42 miles for the day.
With another short ride today mileage for the 4 days since I got here was 85.
Edwin
Posted by RideLeader at 16:58 GMT
Updated: Saturday, 7 January 2012 17:01 GMT