Bognor Library to Littlehampton - LookSea Centre
A dull afternoon, but not too windy and no rain, temperature about 13 degrees - 10 degrees lower than the previous week!
Nine of us set out from Bognor (is this a record for an October Saturday??) - Julian, Alan, Val, Christine, Steve, Carol, Janet, Ray, and myself.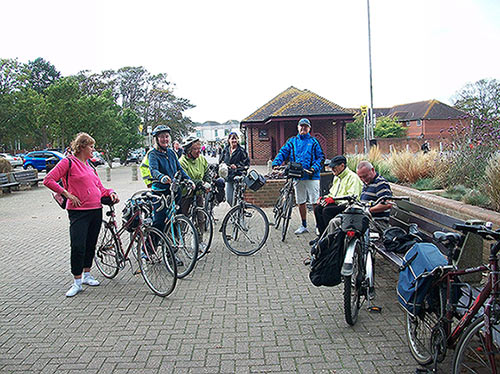 After a short delay (Carol had punctured a brand new inner tube!) we went (legally for some of the way) along the promenade to Middleton, then through the private estate to Elmer and the path through Ancton woods. Depsite recent rain, the path through the woods was rock solid and bone dry.
Leaving Bognor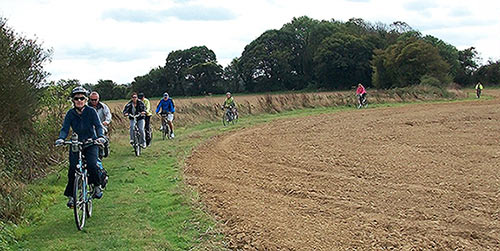 Crossing Grevatt's Bridge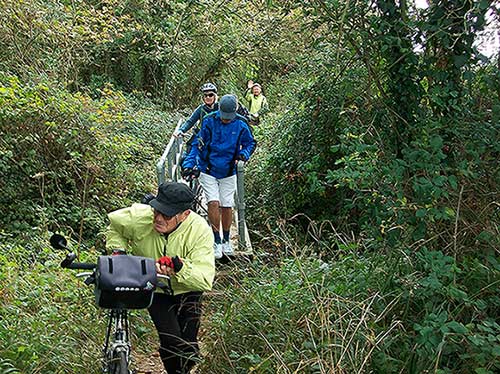 off roading
Then it was via Climping Street, Climping School, and the footbridge, into Littlehampton and the lookSea Centre.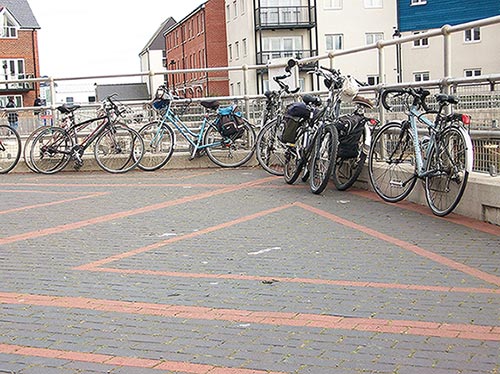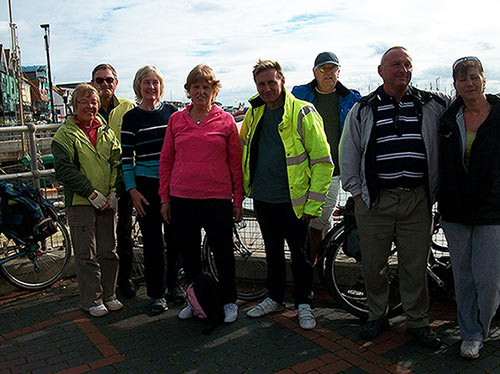 Julian discovered that access to the viewing tower was free, so after some refreshment, we went up to have a look... a first for several on the ride.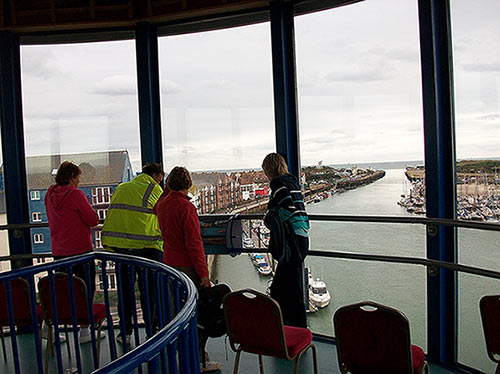 Val and Christine left us at Littlehampton, heading east to Worthing and shoreham respectively, whilst the rest of us returned to Bognor via the Marina, under the A259 bridge (very wet & muddy, but we used an avoiding path and kept completely dry), then along the seriously under-used official cyclepath, constructed at great expense through Climping.
Janet & Ray left us at that point to return via tarmac, whilst the rest of us returned through Ancton Wood back to Middleton, Felpham & Bognor.
The round trip mileage from and back to, Bognor library was 15.2 - I did 20.8 in all, including to and from home.
Graham
Posted by RideLeader at 21:41 BST
Updated: Saturday, 8 October 2011 22:23 BST