Sunday Ride. Ride to Dragon's Green
It was a beautiful day today with a lot of sun. Although cold to start it reached 14C with light winds.
Colin was the leader of the long ride meeting at Walberton Pond. He was joined by Sam, Paul, Mike, Jeff, Anne and myself. Chris joined us for lunch so 8 were out in all on the ride. Sam was cold at the start.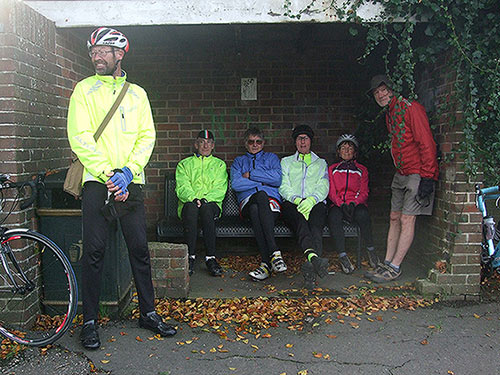 We headed out via Madehurst up to Whiteways and then down Houghton Hill. Then it was the lane across to Bury and another quiet lane via West Burton.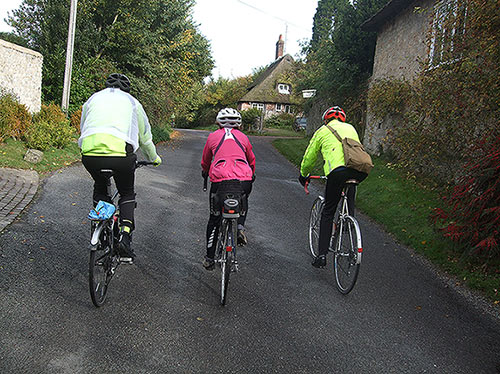 After heading briefly towards Fittleworth we cut across on a lane to Coldwaltham. Just before the village Paul had a front wheel puncture. At one stage 3 people were involved in getting the tyre off. I decided that many hands made hard work and kept out of it except for recording it.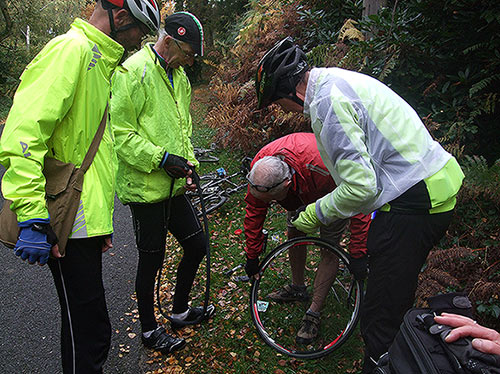 Then it was more lanes towards Wiggonholt for elevenses.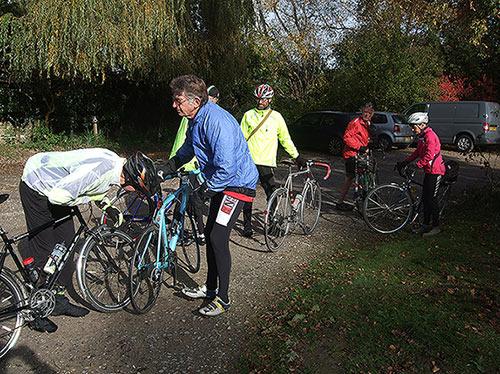 We continued via West Chiltington and then north via Broadford Bridge, Conyhurst and Barnes Green. At various times during the day many of us had no idea where we were including Colin at one stage. The problem arose because a road was missed off his Golden Eye Map.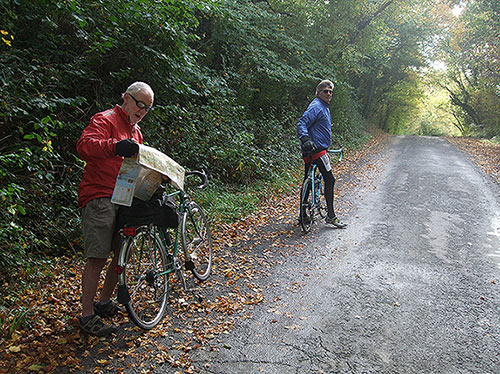 However our route was true and we soon arrived at Dragons Green. Many of us diverted to the Scout Hut to use their picnic tables for sandwiches.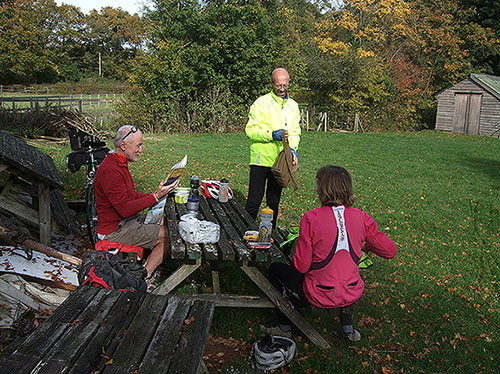 Colin explained at lunch the route back but some missed it hence the muttering at times as we headed further east in the afternoon. We took lanes via Shipley, and Dial Post to Ashhurst and then south to Steyning. Then it was a seriously vicious hill up over the downs beside Steyning Bowl. The road sign said 17% and Sam's bike computer said 27%. I would say it was at least 20% in places.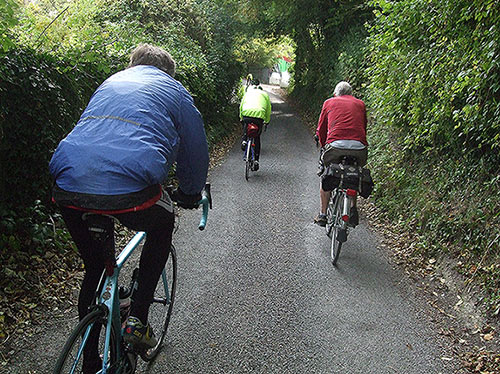 Then it was down to Sompting and a convoluted route trough estates to come out on Worthing seafront. We stopped for tea at a cafe on a side street called the Smart Food Choice Cafe.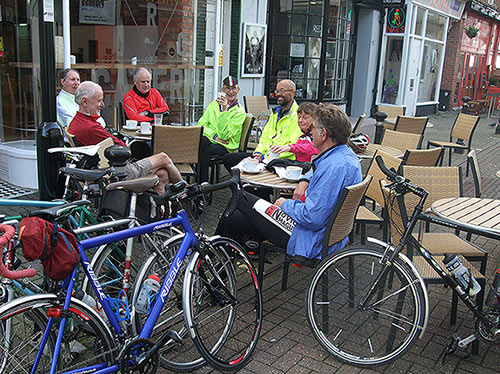 Then it was back on Worthing Prom and on via Ferring and a short excursion on the beach to get to a route on the private estates.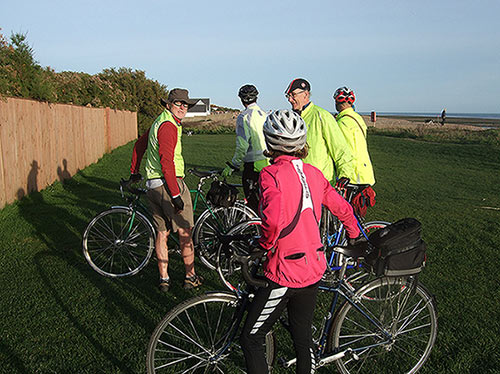 Luckily Colin knows the way because there were so many twists and turns and junctions that we could have been taken round in circles without knowing any different. We headed home via Littlehampton and Yapton. The mileage from and back to Walberton would have been about 62. My mileage from Pagham was 76.
The following picture may be of interest. I took it last month on the patio area outside the Gherkin Skyscraper in London. It is a sculpture made up of 700 steel bike frames and their wheels.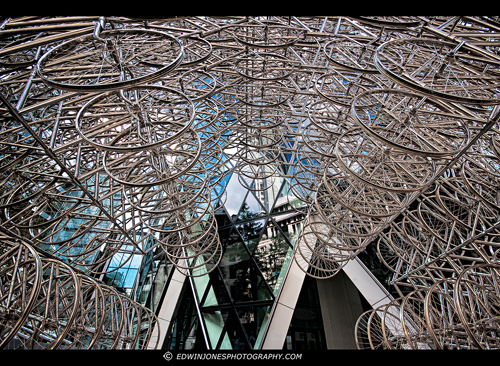 For more details and a larger picture see https://www.flickr.com/photos/edwinjones/21676047254/in/dateposted-public/
Edwin
Posted by RideLeader at 22:03 BST