Sunday 3rd April. Ride to Aylings Garden Centre, Trotton
Weather today was dry starting with mist clearing to cloud in the morning with more sunny spells as the day went on. Temperatures reached 14C.
There was a good turnout today. Gill was the leader and she was joined at the Cross by Colin, Edwin, Sam, Harvey, Mandy and newcomer Jo Taylor from Shoreham. Graham Young joined us at lunchtime making 8 out on the day.
Sam was out for the first time on his new bike, a Carbon Sram equipped MTB with slick tyres today for the road.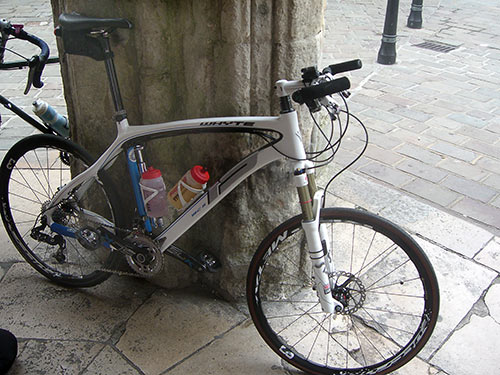 We left on Clay Lane and then West Ashling and Watery Lane to Funtington. Then it was the valley road via West Marden to Compton for elevenses at the Post Office Tea Rooms.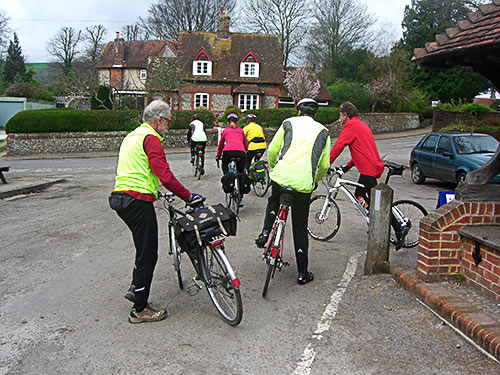 Then we cut across to Idsworth and turned off on the beautiful road across the Downs via Ditcham Park.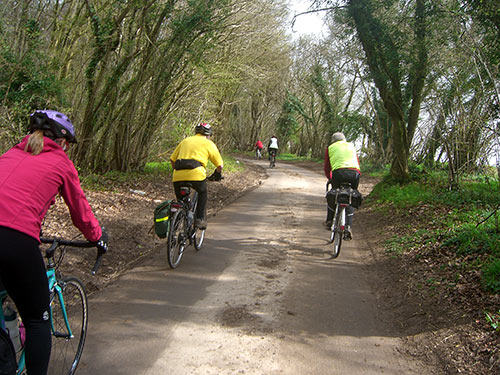 A brief stop at a gate gave me a good Photo op.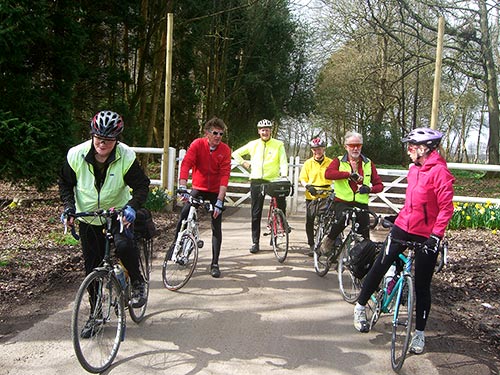 Then it was on to Harting and as we climbed out of the village on the road to Elsted there was a sharp "crack" and Harvey stopped. It turned out the large bolt securing the saddle to the seatpin had sheared. It was soon clear this could not be repaired so Harvey rang his Dad to be collected.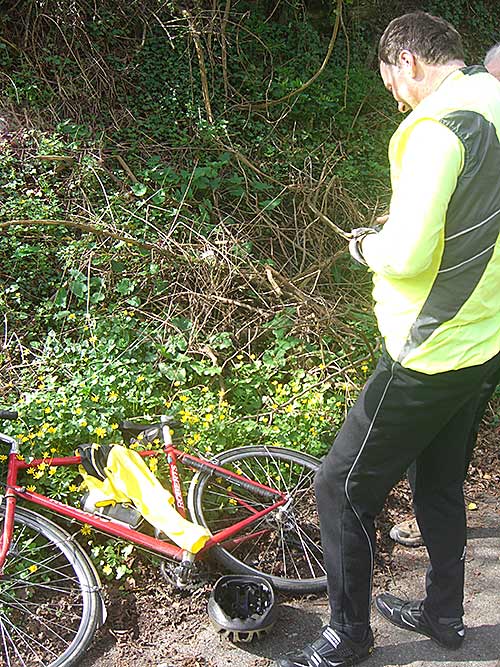 We continued via Elsted, Elsted Marsh and Dumpford to Trotton to the Aylings Garden Centre Cafe for lunch. This was chosen to avoid the booked up tables of Pubs on Mothers Day.
Graham Young joined us here after having ridden 70 miles that morning from a 6.00am start.
On the way back we retraced our route to Elsted Marsh and then lanes via Ingrams Green.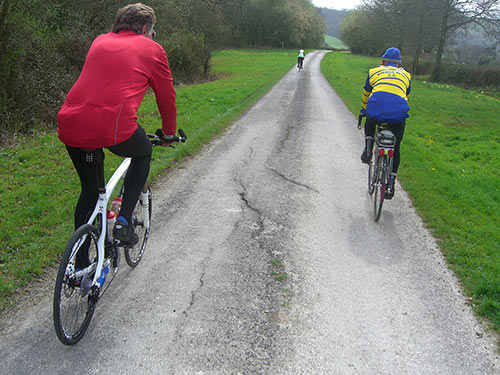 Then it was on via Didling for tea at the Moonlight Cafe. They were suffering from an excess of mothers so we had to wait a while for our Tea or Hot Chocolate and Cakes. Then it was back on the main road and Centurion Way to Chichester.
Mileage from and back to Chichester was 43. My mileage from Pagham was 55.
Edwin
Posted by RideLeader at 20:55 BST