Sunday 17 April. Freewheel West Chiltington
We met today at Walberton Pond with Colin as the leader. He was joined by myself, Harvey, Sam, Anne and Gill. We met Alan and Liz later at elevenses and lunch and Chris Dart rode direct to the freewheel making 9 out on the day.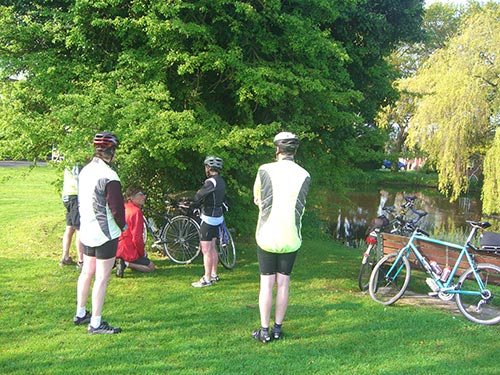 Colin led us first via Slindon, The Spur and then on the backroad via Madehurst. Anne had a slipping chain so for a change I managed to get ahead of her on the climb up to Whiteways for a picture.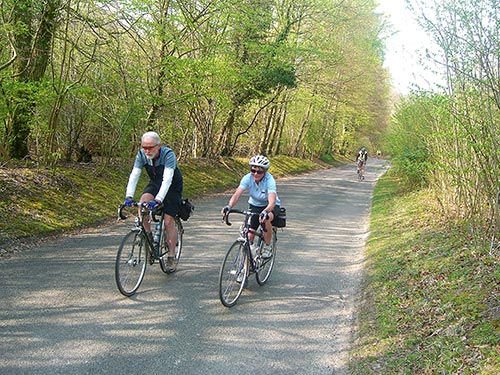 Then in was on via Amberley and Rackham to stop for elevenses at Wiggonholt where we met Arun Adur Section. Both groups rode together to Pulborough where we joined up with Horsham Section and rode together to the top of the Freewheel hill.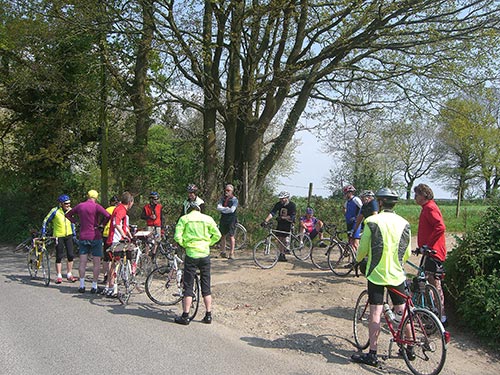 I went down early as Chief Photographer. The pictures below are of Sam who was about 4th and Gill on her way to winning the ladies category. For the DA Events Competition there were 8 taking part from Arun Adur, 7 from Bognor Chichester and 4 from Horsham Crawley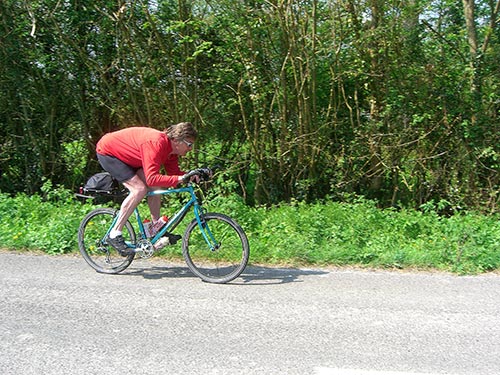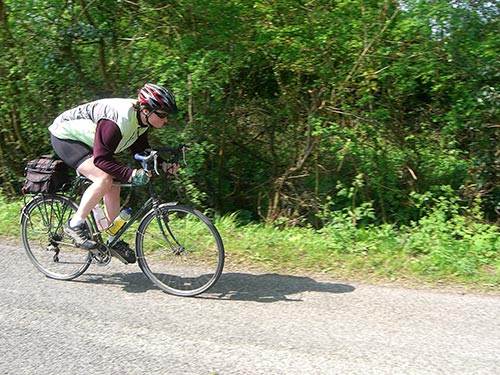 There were 3 joint winners, Graham and Tony from Arun Adur and John Clark from Horsham. All got as far as the road junction which is now decided to be the maximum distance due to safety. The 3 who won got over a slight rise which took them a lot further. Everybody else finished closer together where the groups gathered to watch.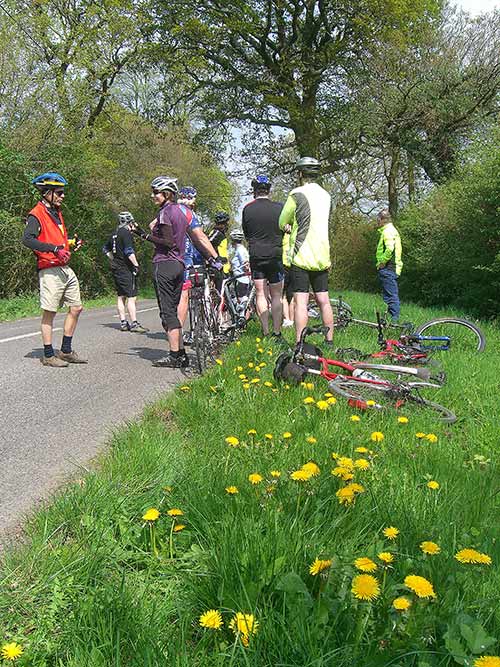 We all then headed back up the hill for lunch at The Queens Head, West Chiltington.
After lunch Colin led us back via Storrington and Parham House. From Houghton it was over the partly rough route over the pass to Arundel with good views over the Arun Valley.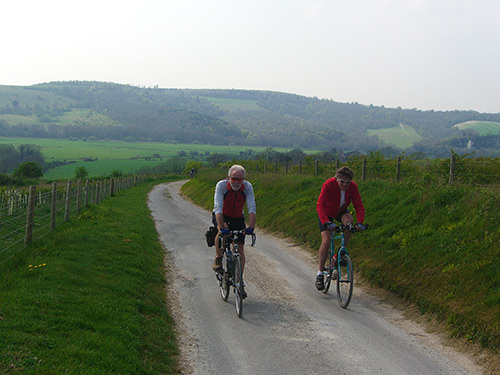 Then it was down to Arundel for tea at the Putting Green Cafe. I refuelled with Apple Pie and ice cream. For portion size and quality this is probably equal first with the Village Cafe in Rowlands Castle.
We returned via Ford.
Mileage from and back to Walberton was about 40 miles. My mileage for the day was 56.
Edwin
Posted by RideLeader at 20:45 BST