Sunday 14th June. Ride to Clayton
Another early start today for a long ride from Walberton Pond at 08.00. I left home and before 7.00 and headed out via Bognor Prom and the Barnham Path. Riding up Flansham Lane I had to wake up these Ducks sleeping in the road.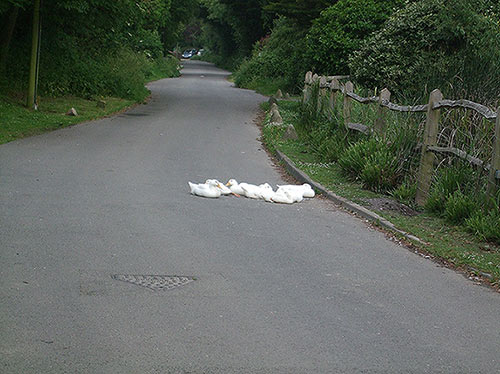 Colin was the leader and he was also joined by Paul and Chris. We headed out via the Madehurst Lane to Whiteways.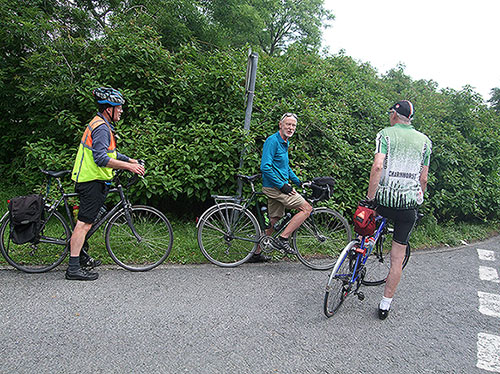 After descending Houghton Hill highlights included lanes to the back of Storrington, the edges of West Chiltington, lanes to the back of Ashington and Wiston to stop for elevenses at Stans Bike Shack at Partridge Green. A Worthing Excelsior Rider kindly took a picture of all of us.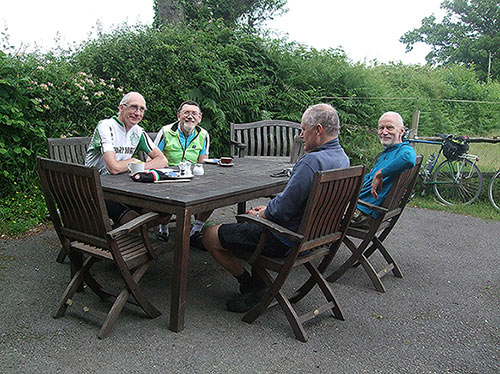 After Partridge Green we were soon in little explored lanes and notable points were Wineham and Hicksted. Bob's Lane drew my attention. Then it was on via Hurstpierpoint and a back lane to the Jack & Jill Inn at Clayton. We met up there with a large Group from Horsham/Crawley CTC including Bob of lane fame.
After lunch we rode together for quite a way heading back north via Hicksted.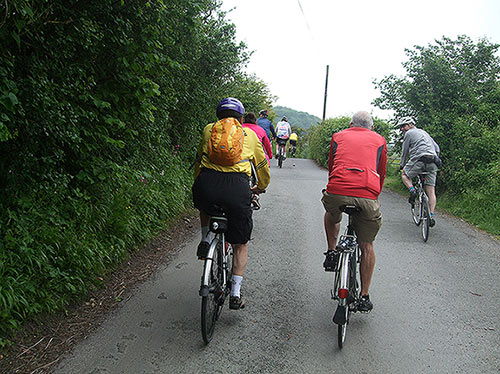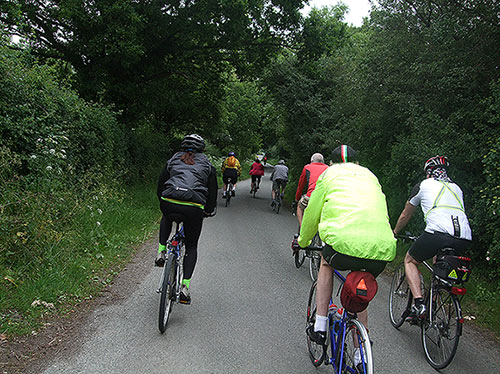 We then headed south on a lane via Blackstone to Small Dole and then on to Bramber. At this point I split off from the rest of the group. They continued back via Steyning and Storrington. I took a farm track to explore Steyning Bowl before heading back along the coast.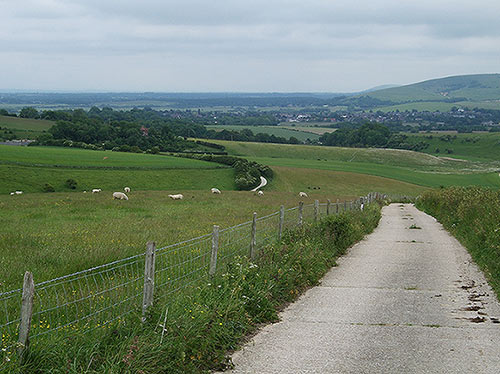 I had hoped to scout out a field for Photography near Lancing which was full of poppies last year. However this year it was different cultivation and nothing had appeared so I avoided a wasted trip later in the week.
Mileage from and back to Walberton would have been about 75. My mileage from Pagham was my longest of the year to date at 97. No, I didn't bother riding round the block 10 times to make up the 100 as I have cycled 100 miles many times in the past.
My latest photos to be processed include the one below taken at Clapham Common underground.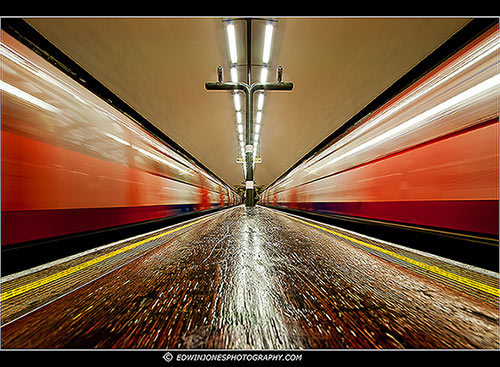 For more details and a larger picture see https://www.flickr.com/photos/edwinjones/18405351069/in/dateposted-public/
The next one is of an Orchid at West Dean Gardens taken on Monday 8th June. It is made up of 31 pictures all taken at slightly different focus and the combined together in Photoshop to get the best possible focus.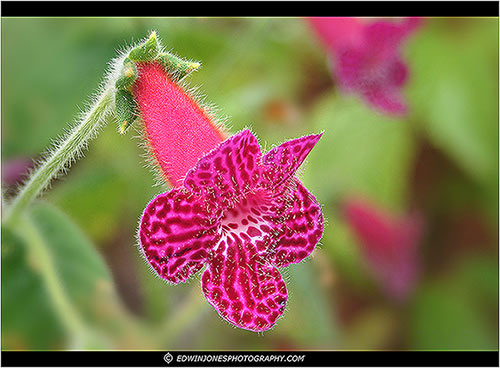 For more details and a larger picture see https://www.flickr.com/photos/edwinjones/18076615753/in/dateposted-public/
Edwin
Posted by RideLeader at 21:05 BST