Sunday 17th May. Ride to New Arlesford
The long ride today was to New Arlesford in Hampshire and was led by Sam. The weather was fair, mainly sunny with temperatures up to 15C.
Sam was the leader and he was joined at Chichester Cross for the early 08.30 start by myself and Rex. We were later joined by Jeff and Graham Young so 5 out on the ride in all.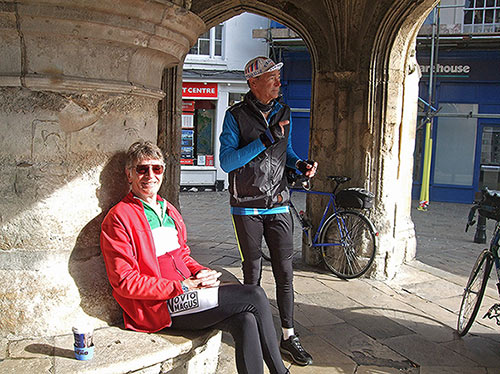 We headed out on the usual South Coast Cycleroute lanes including stretches with bluebell and more unsually one area with wild garlic growing on the verge with suitable smell effects. We headed via Westbourne to Rowlands Castle where Jeff was waiting to join us. Then it was on lanes via Finchdean to the lane up through the beech trees of the southern climb of Buriton Hill. The low light produced a long shutter speed in the picture and a nice feel of speed.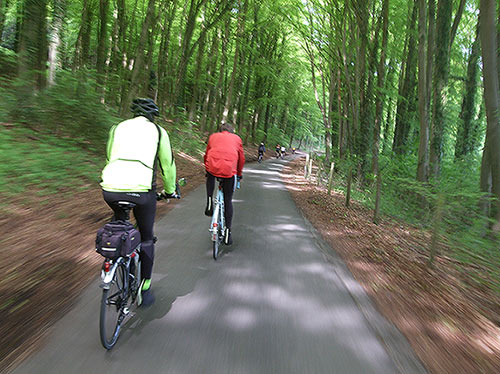 We came across a lot of other cyclists on the road with at least one sportive and another special event so at times on the quiet lanes all the fast cyclists were more of a nuisance than cars.
After a fast descent of Buriton Hill we continued on lanes to East Meon and then on to West Meon intending to stop for elevenses at Springs Cafe only to find it was closed for a few days. We continued on up hill and down dale on quiet lanes and rode on to New Alresford. We came across repeated Road Closed signs which we ignored as usual until we came to the town where we found the streets choc a bloc with stalls and people for the Watercress Festival. Our intended lunch stop was packed so we moved on to stop for lunch a few miles up the road at the Tichborne Arms, Tichborne. Where we arrived at about 11.55.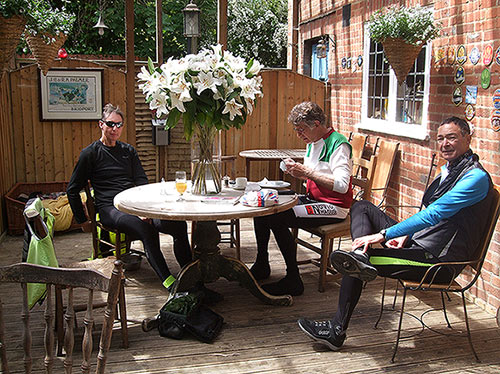 We were ready to leave by 1.00 and decided to give up on Graham who was going to meet us at the pub after riding up to Lasham. We headed a short way up the road when I realised I left my jacket on the chair, I went back to the pub and discovered Graham who had just arrived. He then rode back to Chichester with us. We headed back on some beautiful lanes via Cheriton and Soberton and then Hambledon. We took a sharp climb out of Hambledon on a narrow lane.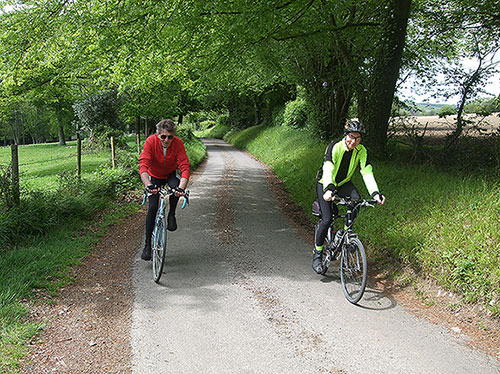 Then it was on via Horndean to stop for tea at Rowlands Castle.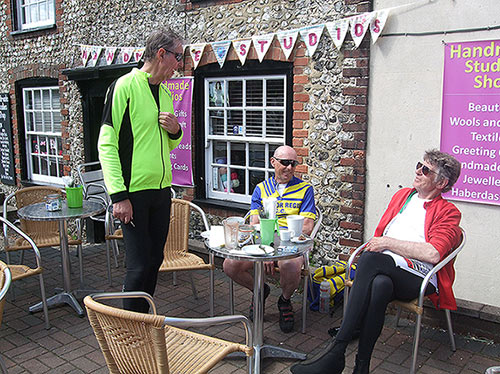 The return was the usual route via Westbourne and the distance from and back from Chichester was 70 miles. My mileage for the day from Pagham was 81.
My latest photo was of Westminster taken with a filter to cut down light enabling an exposure of 126 seconds which smoothes the clouds and water.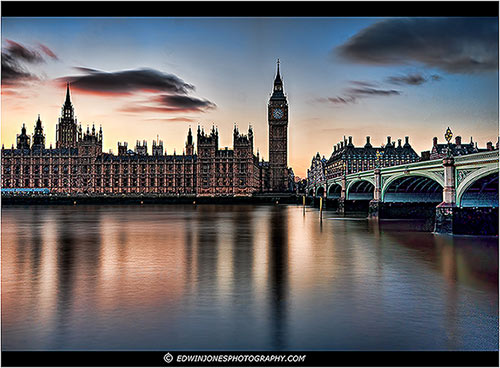 For more details and a larger picture see https://www.flickr.com/photos/edwinjones/17637534185/in/photostream/
Edwin
Posted by RideLeader at 20:42 BST
Updated: Sunday, 17 May 2015 22:05 BST