Sunday 4th October. Ride to Southwater
Another beautiful sunny today though cold at first. On the way to the start at Walberton I stopped off while riding along the Prom at Felpham for this early morning picture.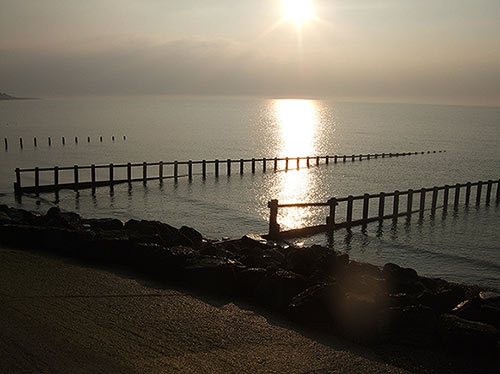 Colin was due to lead the ride today but he had been asked to stand in for somebody at work to go over to Kenya (jammy!) I stood in as ride leader. I was joined at the start by Sam, Russell and Mike.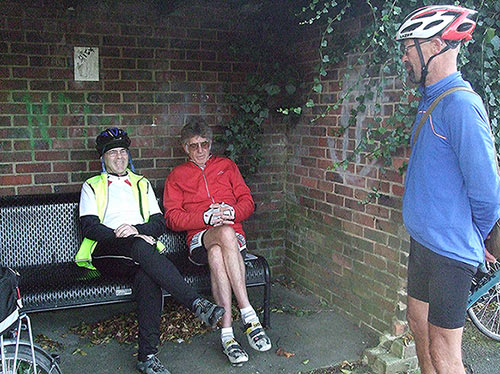 We headed out via the Madehurst lanes and then a fast descent of Bury hill. Then it was lanes via West Burton and on to Fittleworth. We then started on the regular route towards Brinkwells Hill but turned off at the base on lanes in the direction of Little Bognor. These lanes are so much off our regular routes that Sam had not been there for 20 years and they were all new to the others. They were beautiful and quiet with a mix of downland and woods and a fair bit of climbing. We came out at the top of the road towards Kirdford at Flexham Park. Then a long downhill to Kirdford and elevenses at Kirdford Village Stores Cafe. Sam did a little dancing around with cold feet.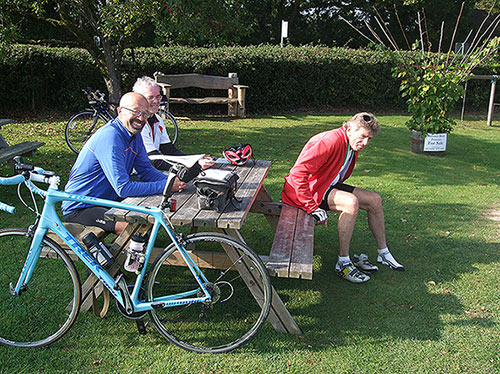 We were joined later by a large group from Arun Adur who were stopping there on the way to Fernhurst. Russell had to get back after elevenses and the rest of us continued via Wisborough Green and Barnes Green and lanes to Southwater for lunch. The cafe was very busy with a special event on. Mike and I had sandwiches anyway and Sam made do with an ice cream.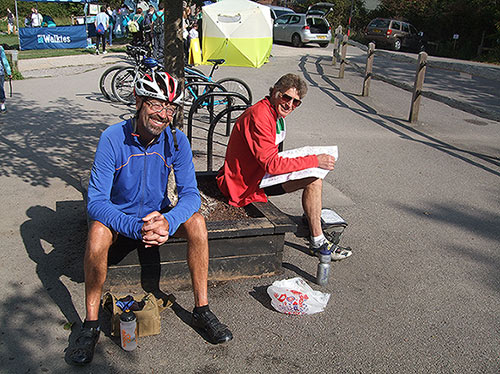 We continued on lanes towards Shipley, mainly downhill, and then on via Broomers Corner and West Chiltington to stop for tea at Wiggonholt. Then it was on via Amberley and on to the route to Arundel over the "Khyber Pass" We coincidentally were joined by Phil and Verna Ingram on the Tandem who had ridden with us last in about 2011.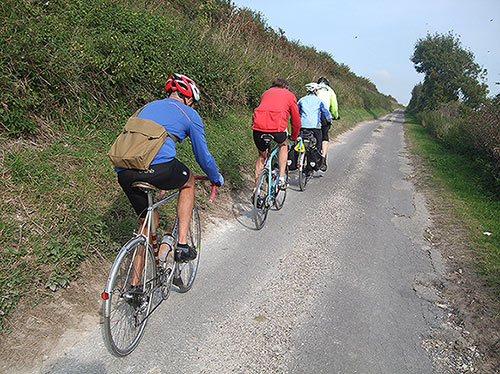 Further along Sam got a puncture and we congratulated him on his choice of location with views down to the valley and Arundel in the distance.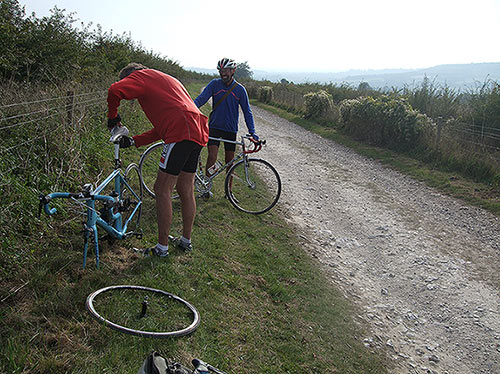 We came across a lot of twitchers in the area presumably due to a rare bird sighting. We continued down via Burpham and on to join the A27. Traffic was diverted away from the Arundel Bypass and through Arundel town to allow for repairs to the carriageway on the bridge. We were allowed to take the empty bypass, a truly wide cyclepath!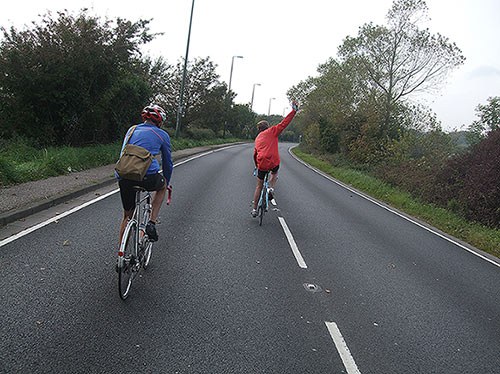 Then it was on home via the Ford Lane and Yapton. Mileage from and back to Walberton would have been about 57. My mileage from Pagham was 76.
My latest pictures are first one from City Hall.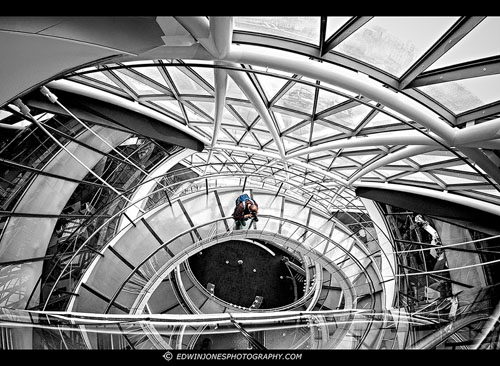 For more details and a larger image see https://www.flickr.com/photos/edwinjones/21751154726/in/dateposted-public/
Next for the Luna eclipse I set up my camera in the back garden on a tripod with a timer to take pictures while I slept and later combined them into one image.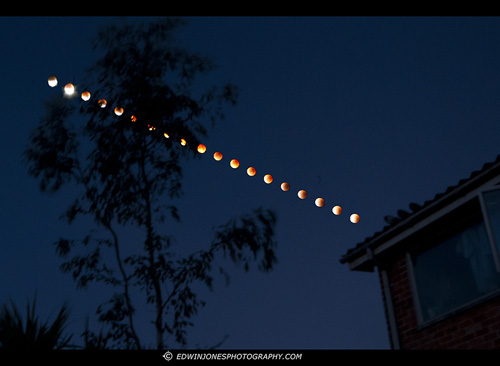 For more details and a larger image see https://www.flickr.com/photos/edwinjones/21617621979/in/dateposted-public/
Edwin
Posted by RideLeader at 20:26 BST