Sunday 4th January. Mince Pie Ride
Today was the Mince Pie Ride to the house of Philippa and William at Bracklesham Bay.
We met at Chichester Cross at 9.30. Those on the ride were myself, Sam, Harvey, Gill, Russell, Bob, Richard, Rex and Bob and Gill Marshall so 10 in all. The weather was about 3C at the start and was cloudy early but sun later and light winds. Sam was cold.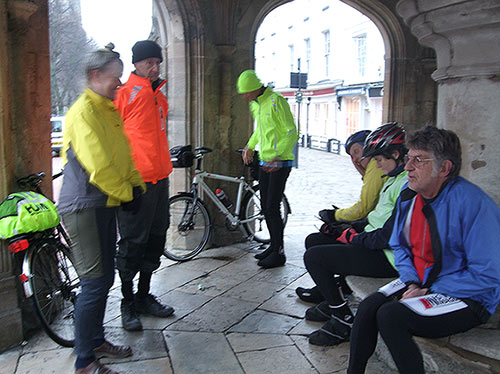 We headed out on West Street and then Appledram lane. We missed the mud of the Salterns Way path by taking a stretch of the main road. Then it was lanes via the Yacht Basin and Birdham Pool to Birdham. Then another stretch of main road but surprisingly little traffic on it. We then turned off onto Piggery Hall Lane to East Wittering and on to Philippa and William at Bracklesham Bay.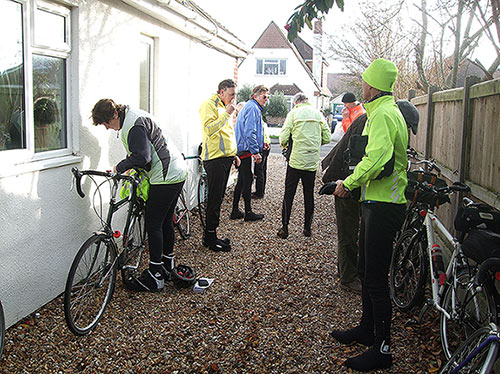 We had a splendid spread provided including sausage rolls, Stollen, Mince Pies and Profiteroles. Sam was still cold.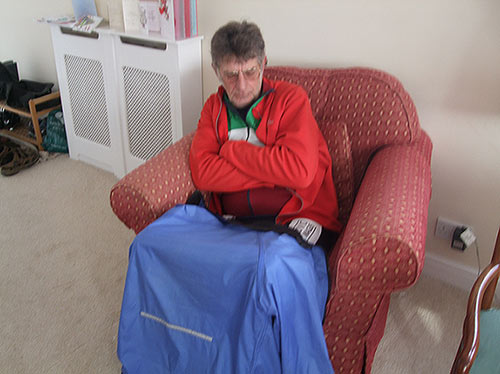 More club members arrived coming direct, some by car and some by bike being Dave, Jan, Alan, Liz, Arthur, Lynn, Freda, Jim, Cath and Roy so including Philippa, William and David there were 23 in all.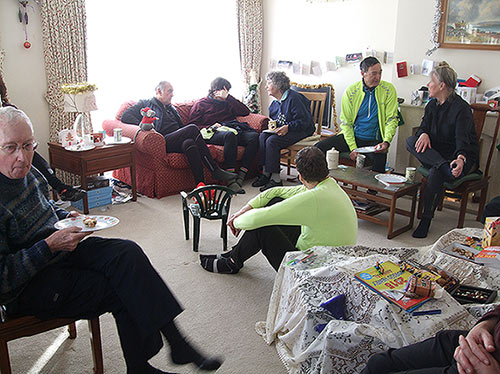 On the way back we took a route on lanes via Almodington to Sidlesham Common. After a short stretch of main road we split up with some heading straight back to Chichester and I led others back via Hunston and Merston.
Mileage from and back to Chichester was about 20. My mileage from Pagham was 29. It was essentially a morning only ride.
This afternoon I went to Pagham Harbour to take pictures of the sunset. This one was taken with a 2 minute exposure with a 10 stop filter which reduces the light by 1000 times enabling the long shutter speed to be used.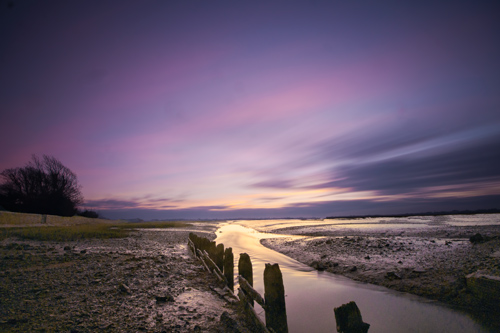 Edwin
Posted by RideLeader at 19:16 GMT
Updated: Sunday, 4 January 2015 19:19 GMT