Sunday 15th December. Tinsel Ride to Aldingbourne.
The weather today could best be described as dark and dank with drizzle and a spell of heavier rain in the morning and drying up in the afternoon. Arthur was the leader and despite the weather he was joined at Chichester Cross by Graham, Avryl, Sam, David, Gill and myself so 7 in all. John Maxim, Keith Dodman and Lynn met us for lunch at Aldingbourne.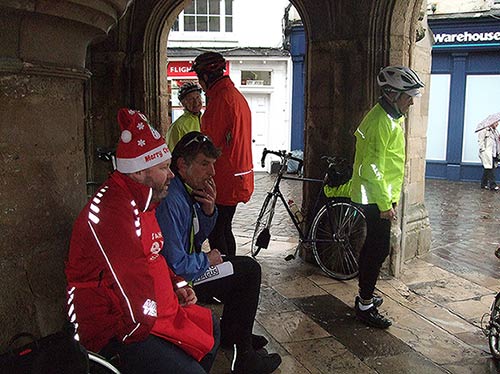 We headed out west from Chichester and then north up the Centurion Way to Lavant. Then it was east on lanes to 11s at Goodwood Airfield Cafe. The drizzle was not felt as much as there was a good SW tailwind. The warmth and dry of the Cafe was much appreciated.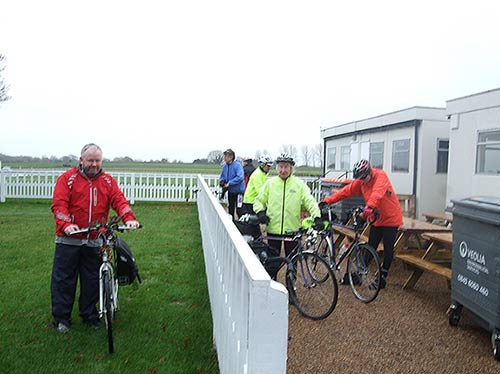 Then it was onwards taking lanes via Westerton and Waterbeach and on to Halnaker. Then it was a short stretch of main road before turning off on lanes to stop for lunch at Aldingbourne Garden Centre Cafe.
The best decorated bike prize went to our new Treasurer David Sinclair.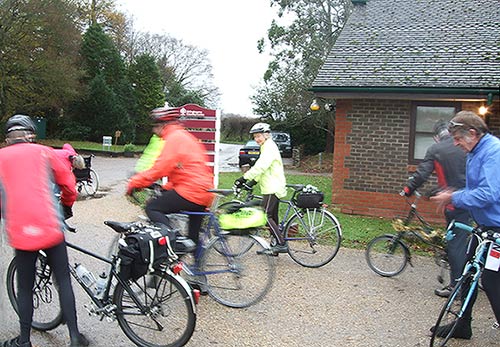 After lunch we split up, John and Keith headed back in the Littlehampton direction, David and I headed to Bognor via the Barnham Path and the rest headed back to Chichester on a similar route to the outbound one.
Mileage from and back to Chichester would have been about 23. My mileage from Pagham was 30.
My latest HDR image to be processed was of the new spiral staircase at the Tate Britain.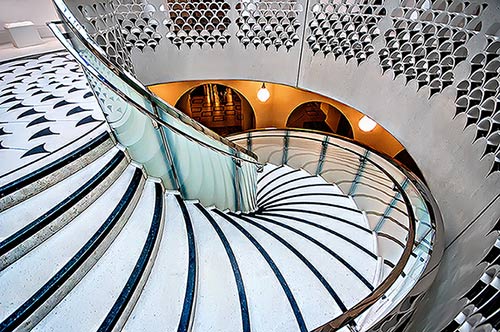 For more details and a larger picture see http://www.flickr.com/photos/edwinjones/11335585185/in/photostream/
Note there is one last Ride before Christmas which is a morning only ride next Sunday with 11s at Rowlands Castle.
Edwin
Posted by RideLeader at 17:14 GMT
Updated: Sunday, 15 December 2013 17:19 GMT