Sunday 30th March. Ride to Dial Post
The weather today was again warm dry and mainly sunny reaching 17C
Colin was the leader and he was joined at Walberton Pond by Jeff, Rex and myself so 4 out on the day.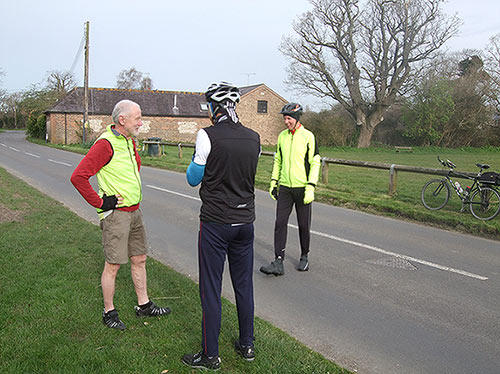 We headed out first via The Spur and then the back lane via Madehurst.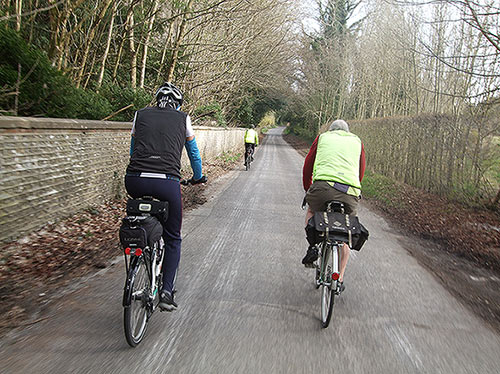 Then it on and down the sharp descent of Bury Hill, in the absence of Sam I filled in with a reckless descent reaching 43mph. Then it was lanes via West Burton and Coates to Fittleworth and a steep climb via Bedham to an 11s stop at Wisborough Green.
Next it was the lane towards The Haven before turning off for the A29 crossing near Sotheby's. We appreciated some amusing advert signs en route. The first was "Taking the Lead, Canine Training" later there was "Website Scrappage Scheme"
Next we followed the road of next week's freewheel completion and I got in a trial run, the others pedaled – tut, tut.
After Barnes Green in was on to unfamiliar lanes passing near Shipley and on to Dial Post village. Colin, Rex and I stopped here for sandwiches.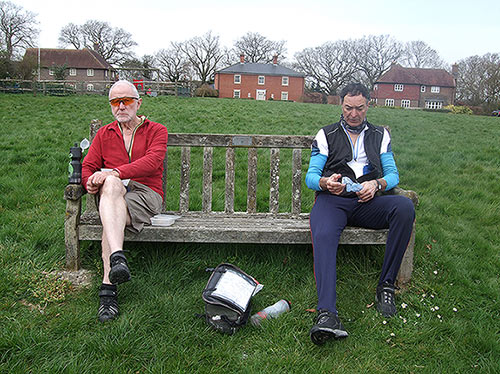 Jeff went on to The Barn Garden Centre for Lunch and met up there with Horsham Section. The rest of us got to the Garden Centre just in time to say goodbye as the Horsham group left.
In the afternoon we started with a track and farm road everybody except Colin were unfamiliar with further east to Partridge Green. Then it was a circuit of pleasant lanes coming out at Ashurst before heading on to Ashington and the lane with a steep hill at the end to Warminghurst. More lanes at West Chiltington . Then it was a circuit of lanes with more hills taking us out near Wiggonholt Common and back via Amberley and Houghton.
Mileage from and back to Walberton Pond would have been about 63. My mileage from and back to Pagham was 82.
My latest pictures to be processed are first a night time HDR shot of the BBC.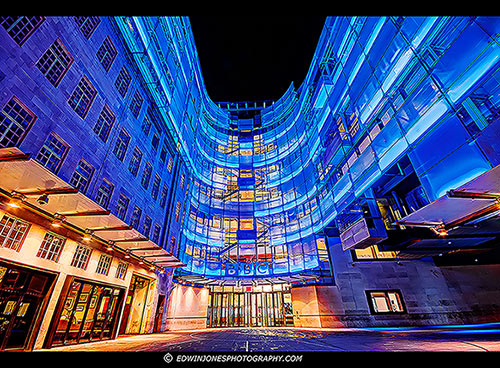 For a larger picture and more details see https://www.flickr.com/photos/edwinjones/13382416673/in/photostream/
Next a shot of reflections in a Skyscraper at Canary Wharf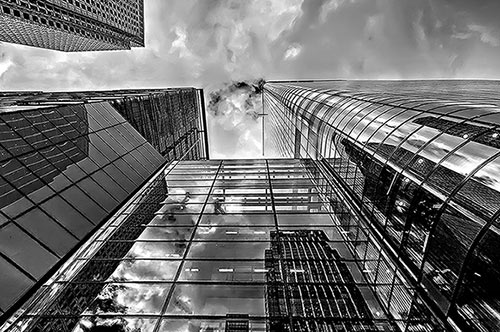 For a larger picture and more details see https://www.flickr.com/photos/edwinjones/13445092914/in/photostream/
Edwin
Posted by RideLeader at 20:25 BST
Updated: Sunday, 30 March 2014 20:31 BST