Sunday 29 May. Ride to Portsdown Hill
The weather today was dry warm and sunny reaching 20C though with a fairly strong northerly wind. I was the leader for the ride today starting 9.00 at Chichester Cross and I was joined by just Sam and Bob.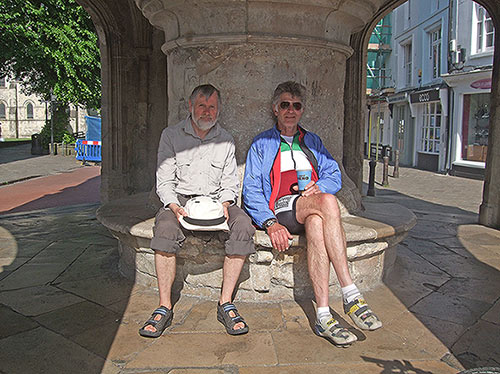 We headed out via the Centurion Way and then lanes via West Stoke and Funtington. Then it was on via Racton and Rowlands Castle and a stop for elevenses at Horndean Garden Centre. Full marks to them for their gianormous portions of Bread Pudding.
Then it was on lanes towards Cathrington before taking a gently undulating lane just north of Denmead. We stopped briefly to look at the blues of a field of Linseed.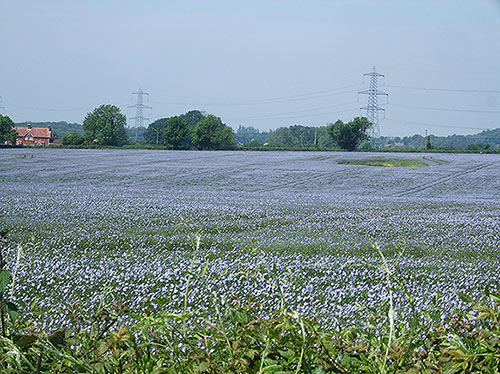 Then it was onwards on lanes via Worlds End and Hipley. Then it was a lane towards Boarhunt before turning of on a lane climbing Portsdown Hill from the north and coming out by the Monument to Nelson, the Portsmouth version of Nelsons Column. We stopped there briefly where I took this picture of an isolated flower.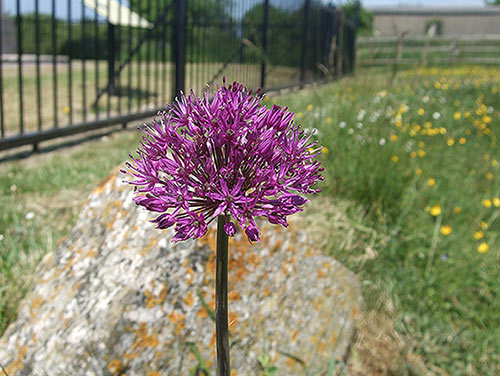 At the monument we were almost next to Fort Nelson and its Cafe. Sam suggested we stopped there for lunch rather than descending to Portchester and the coast and having to climb back up after lunch. After a democratic vote the motion was passed unanimously.
After lunch I took a look round the National Armouries at the Fort which have free admission. One of the exhibits there was a giant gun used in the first World War to try and break the stalemate.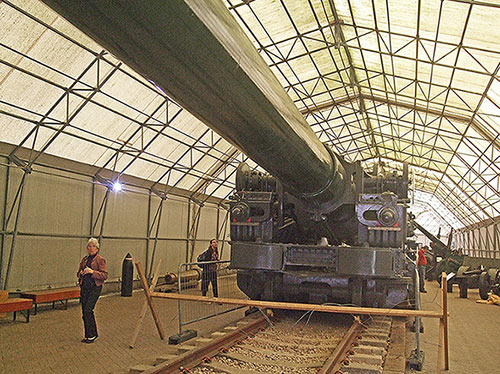 For our route back we rode along the ridge road along the top of Portsdown Hill with beautiful views. We stopped briefly at a layby to look down on Portchester. The Keep of the castle is visible in the middle distance on the right.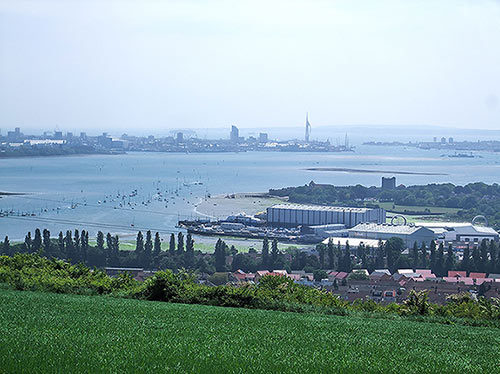 Then it was down to Havant and on along the improved cycleway along the A259 to Emsworth to stop for an Ice Cream at Flintstones Cafe by Emsworth Harbour.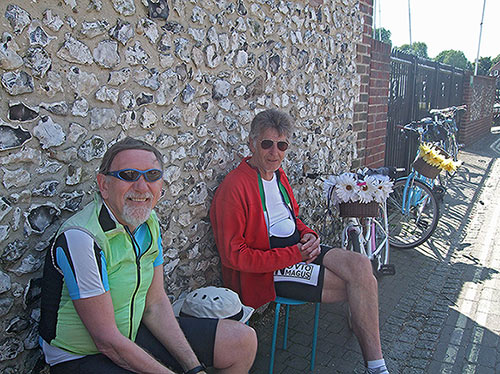 We returned to Chichester on the usual route via Westbourne and Woodmancote. Mileage from and back to Chichester was 46. My mileage from Pagham was 57.
Last Tuesday evening I went to Goodwood to photograph the cycle racing on the Motor Race Circuit. This shot was edited with a zoom effect.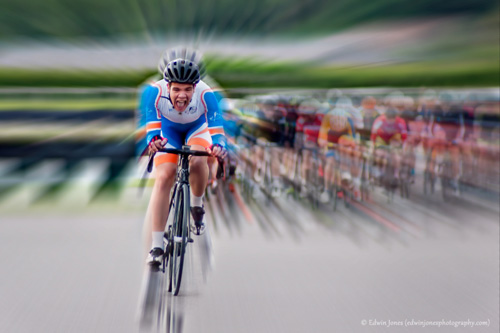 For more details see https://www.flickr.com/photos/edwinjones/27224127816/in/dateposted-public/
Last Friday on a London day trip I included a visit on a tour I had booked to the closed off tunnels at Euston Underground Station.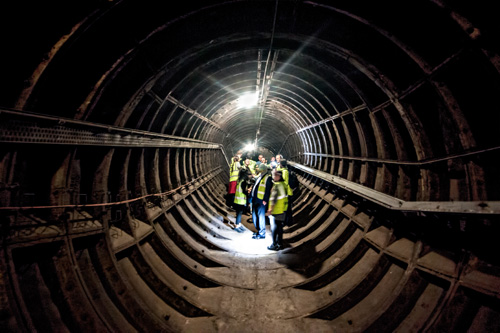 For more details and pictures see my Photo Blog at http://edwinjonesphotography.com/blog/2016/5/hidden-london-euston-lost-tunnels-tour
Edwin
Posted by RideLeader at 19:45 BST