Saturday, 27 February 2016. Ride to The Forge at Slindon
Weather today was dry, crisp and blowy. Steve and Carol Woods were the joint leaders and were joined at Bognor Library by Lynne and Richard, Julian, Graham, Liz and Alan, Mike, Clair, Bob, Liz, Bridget, Ann, Tizzy, Gill, Steve, Terry, Dave, Maureen, Alan Harding and Dmetri. What a fantastic turnout of 22 in total.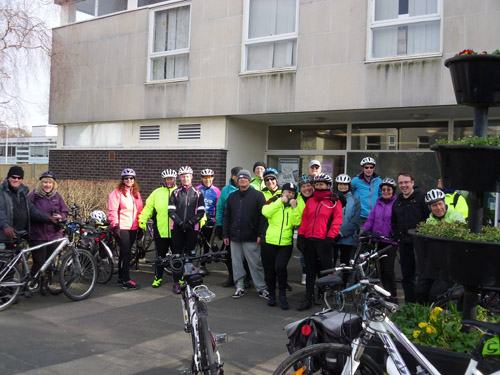 Steve called the café to give them numbers and an estimated time of arrival. They took Walkie Talkies with them in case of an emergency and were pleased they had as early on the group got split because of a dog which ran from its owner and decided to
join the ride. Carol contacted Steve to let him know and he waited by the gate of the Barnham cycle track for us to regroup.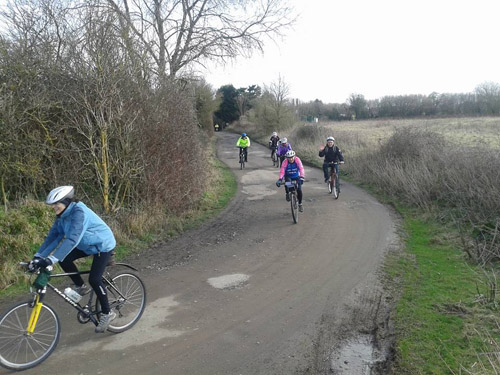 Steve led from Bognor Library to the underpass of A27 Fontwell while Carol was the back marker, then swapped and Carol led from there to The Forge in Slindon.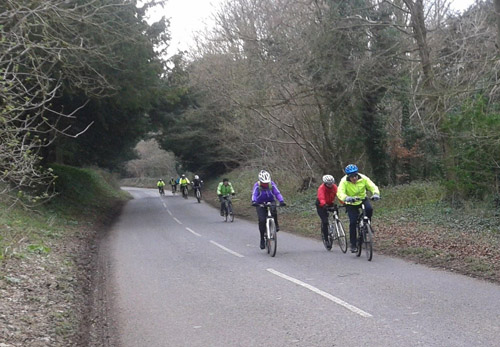 After tea and cake the group split and 11 of us cycled back the same route.
Special thank you to Bob who drove down from London
Total mileage of 22.5 round trip.
Carol Woods
Posted by RideLeader at 00:01 GMT
Updated: Sunday, 28 February 2016 20:53 GMT