Sunday 6 August Ride to West Wittering Beach
Today was the annual West Sussex CTC Group picnic held at West Wittering beach. 3 clubs headed down there from Bognor Chichester, Worthing area and Horsham and Crawley. In the end 20 met there as far away as possible from the crowds meeting near the Harbour entrance.
For Bognor Chichester Graeme was the leader and he was joined at Chichester Cross by myself, Bob, Terry, Graham Annaly and Andrew so 6 in all.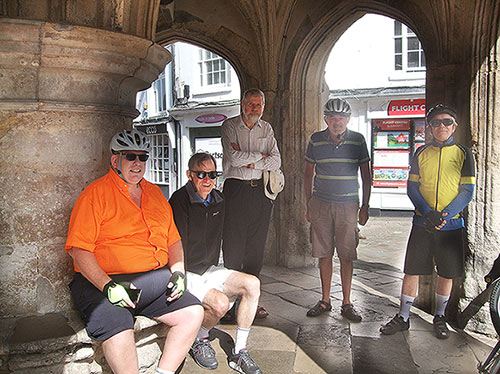 We took a fairly direct route via West Street and then Apuldram lane to pick up the Salterns Way Cyclepath to Chichester Yacht Basin. We got to the Boat House Cafe just in time before the queue out the door started.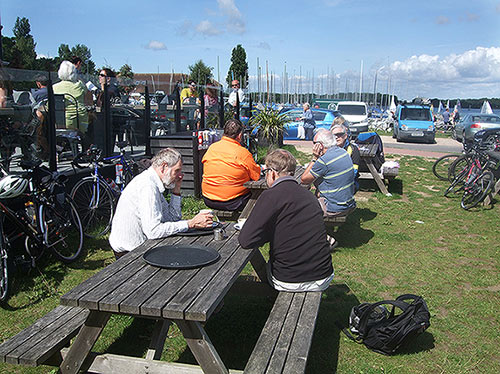 Then we continued down the Salterns Way via lanes via Birdham and more paths down to Itchenor and more pathways and farm roads.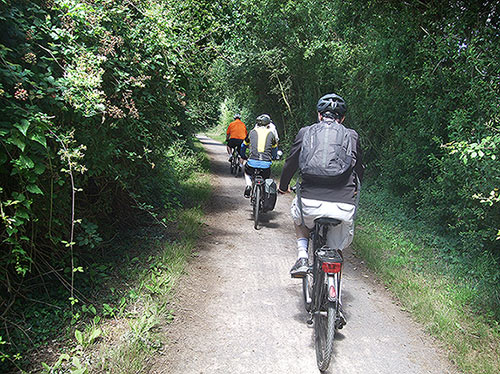 At West Wittering there was a brief stretch of main road before turning off. Then it was on to the road to West Wittering Car Park which was packed full of cars. We smugly bypassed the booth charging cars £8 for parking. We went on to the agreed meeting point at the far end by the large Red Flag visible from some distance. This area at the entrance to the harbour is banned to swimming so the beach there was near empty compared to everywhere else. We were first to arrive and got settled for our picnic.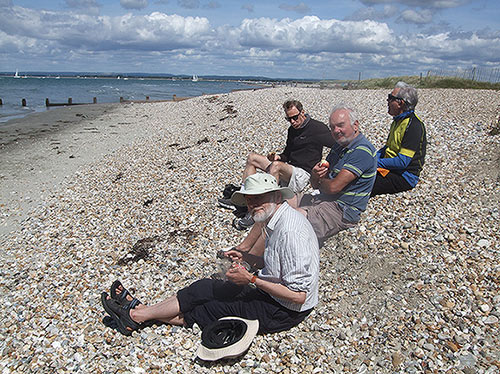 Bob and Graham took a brief paddle.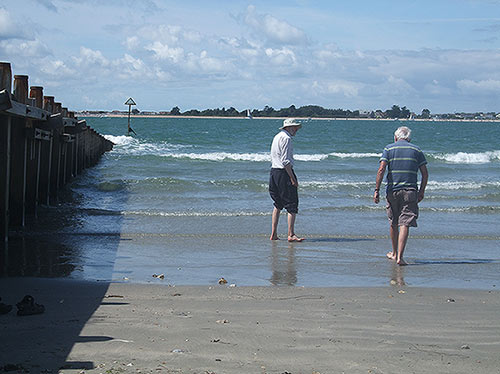 Horsham Crawley were next to arrive with 9 and then Arun Adur with 5.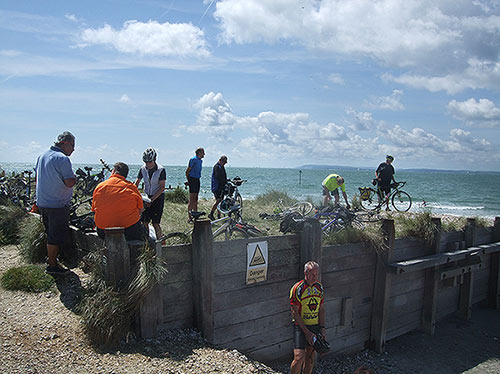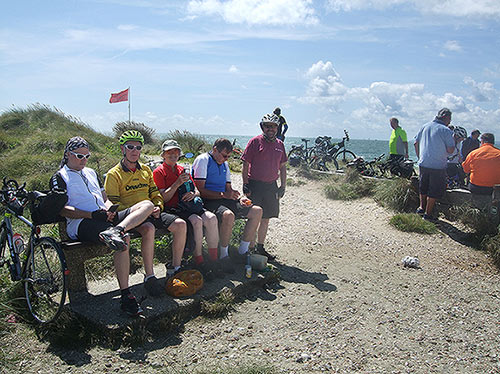 A few from Horsham Crawley took to stone skipping.
On the return ride Graeme led us and Arun Adur via East Wittering and Bracklesham Bay and then lanes via Earnley, Almodington and Sidlesham Common. Then it was a lane to pick up Route 88 across fields and a brief stop at a gate which seemed to be occasioned by a chat.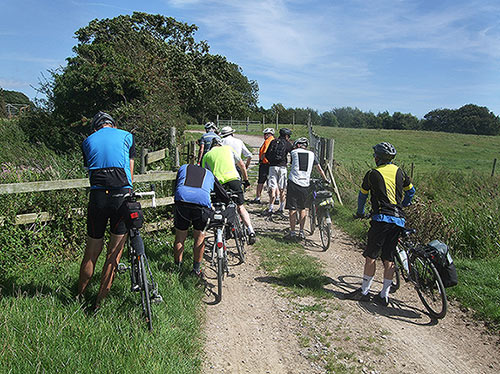 Then it was back to Chichester via Fisher and Runcton. I peeled off at South Mundham to take lanes and tracks direct to Pagham. Mileage from and back to Chichester was about 25. My mileage from Pagham was 30.
My latest picture to be processed was taken at a Canary Wharf shopping centre where they do pretty high quality corridors leading to their toilets.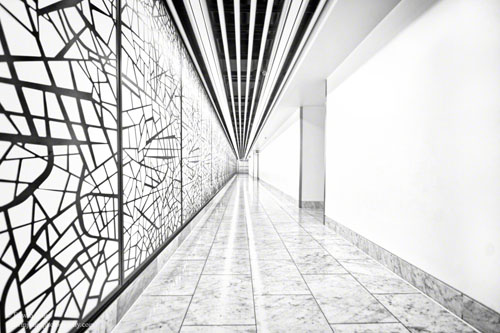 For more details and a larger picture see https://www.flickr.com/photos/edwinjones/35527096844/in/dateposted-public/
Edwin
Posted by RideLeader at 17:56 BST