Evening Ride 15 June 2017 to The Anchor, Sidlesham
Twelve at the Arun Leisure Centre start point on a lovely cloudless summer evening but with a brisk south westerly wind making it hard work cycling westwards, which was exactly the way we were heading.
I led Carol, Steve, Mike, John, Andy, Maureen, Keith, David, Jo, Harvey and Dave through Bognor and onto the prom. At West Park we rode to Pagham via Fish Lane, Barrack Lane and Stoney Stile Lane. We then took the rural route via Summer Lane.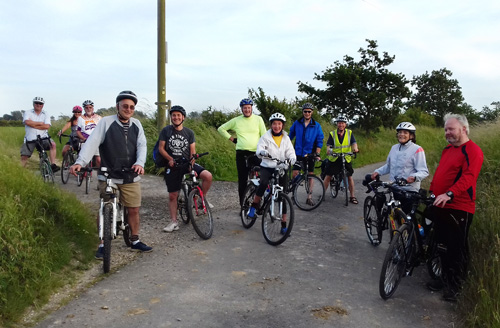 Then it was South Runcton and Fisher arriving at the Anchor pub Sidlesham after passing through Chalder Farm.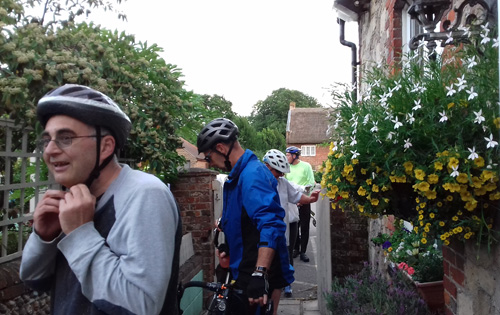 For the return route Steve Carol John and Harvey decided to go back by road by way of Hunston and Lagness. The rest of us took the more picturesque but slower route across the fields and around Pagham harbour.
This was accomplished without incident and mostly in daylight. It was not fully dark till well after 10pm. Around the harbour we took a short detour to check if a route avoiding an unfriendly gate was available but unfortunately a secure fence was in place and we had to double back on ourselves for a couple of hundred yards. However the unfriendly gate proved not much of an obstacle after all and we continued unimpeded around the harbour wall.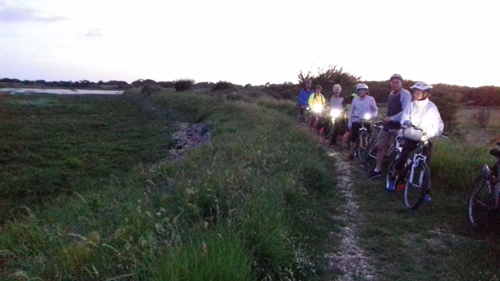 From Pagham a trip through the Craigweil estate brought us to Aldwick from where it was straight back along the prom to Felpham. By this time the wind had dropped considerably so a pleasant end to the evening.
Round trip mileage from and back to the Arun Leisure Centre was 17.5.
Graham
Posted by RideLeader at 08:33 BST