Sunday 2 April Ride to Fernhurst
The weather today was beautiful and spring like with blue skies all day. There were light winds and temperatures which after a chilly start rose to 15C.
There were 2 rides a long hilly ride to Fernhurst and a shorter ride to Rowlands Castle. Arthur led the short ride supported by 14 riders. They stopped at Woodmancote for elevenses and then on to Rowlands Castle.
I went on the long ride with Russell as the leader. He was joined at Chichester Cross by myself, Mike and Bob. Chris joined us at lunch so 5 of us in all.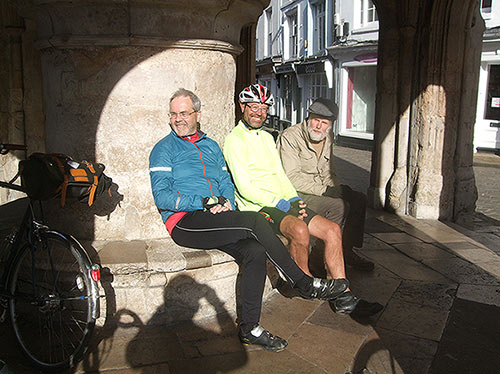 After a while indisposed we saw Sam just as we were leaving. He was joining the shorter ride later at 10.00.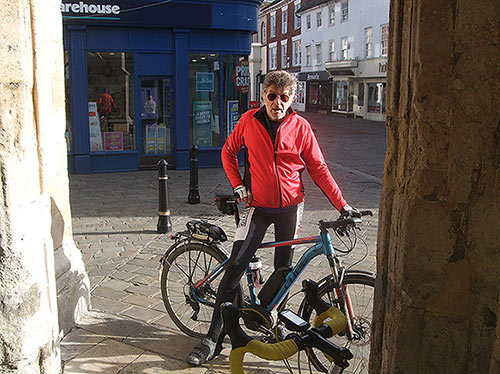 We took the Centurion Way north and with the recent opening of the exit were able to use the extension to West Dean.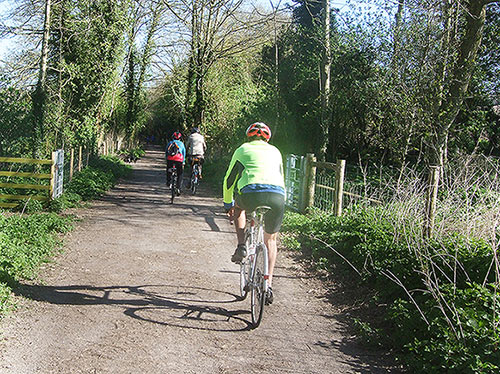 The bike ramp was a bit steep to use going down, the bike tended to run away if used so we carried the bikes down. Bob nearly fell over going down the last step, not a very auspicious start.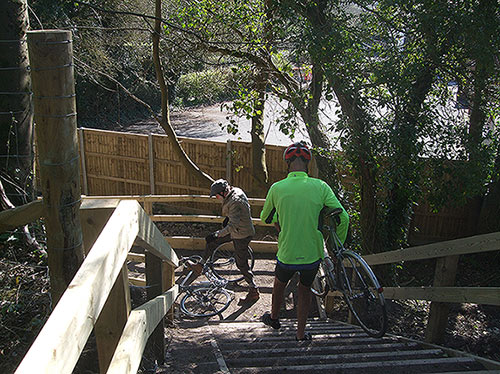 We gathered at the bottom for a christening photo.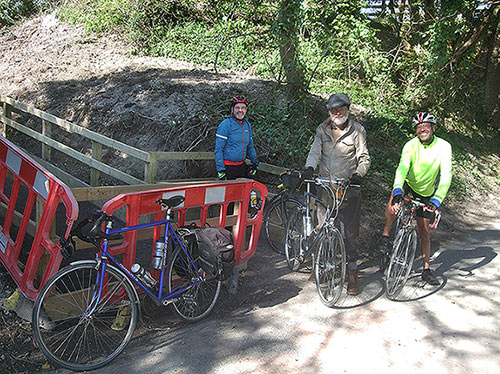 Then it was onto the main road, fairly busy to Cocking where we turned off onto the quiet lanes via Bepton. Mike turned off at Cocking to head for home as he had to be back early. The rest of us continued to elevenses at Rotherhill Nursery, The Glasshouse Cafe, Stedham and some welcome hot drinks and cake.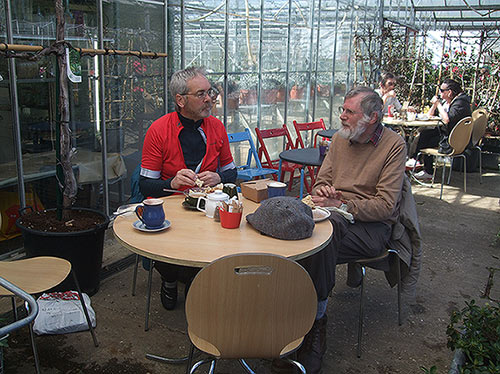 The route after elevenses was full of spring with blossom on the trees, wild flowers, lambs baaing and the sound of woodpeckers.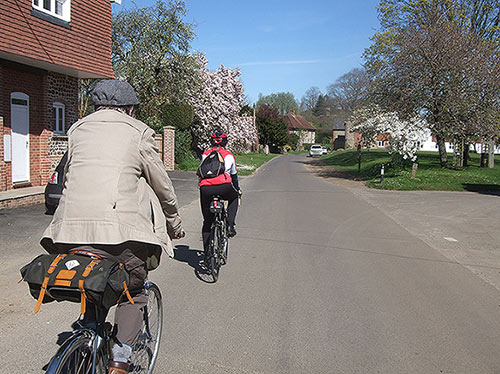 We took a route via a long climb on a lane to Redford. We stopped briefly to look at the ancient Redford Garage whose pumps are apparently still in use.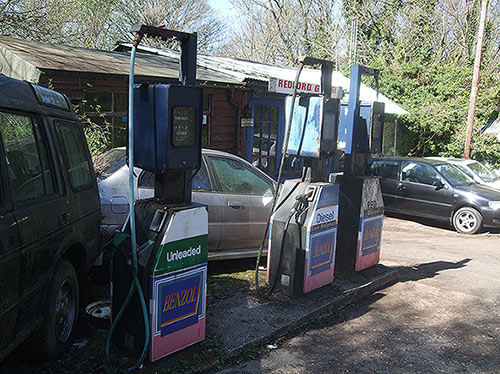 Then it was downhill before more lanes to stop at Fernhurst. Our official destination was the Red Lion Pub but as we all had sandwiches we stopped at a bench on the nearby Green for lunch.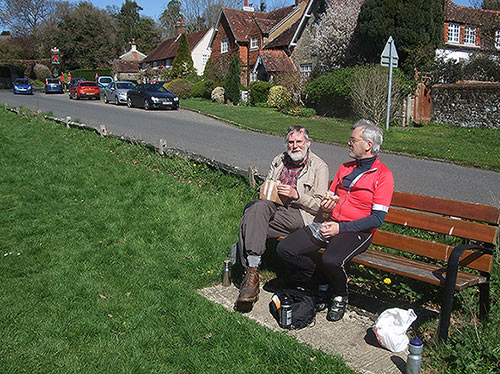 Chris joined us a short while later. He had ridden direct after finishing bell ringing at Chichester Cathedral. Soon after leaving Fernhurst we came to a short but extremely steep hill and stopped to regroup at the top.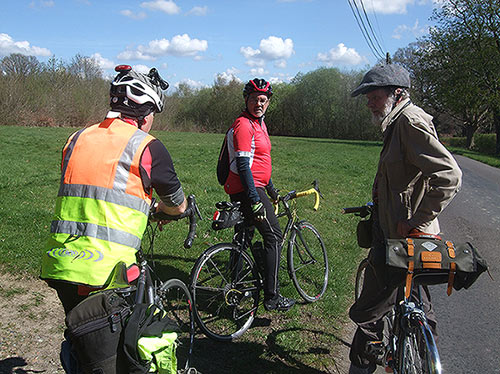 Then it was on via lanes through Lickfold and Lodsworth and turning off at Selham to go past the Polo fields. Then on via Heyshott and turning off onto the lane to Cocking. Beautiful views and quiet though having an abundance of potholes.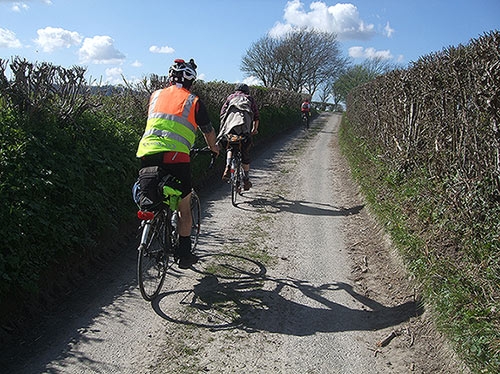 After a stretch of the main road again we stopped at West Dean Gardens Cafe for cold drinks and Ice Cream, very refreshing.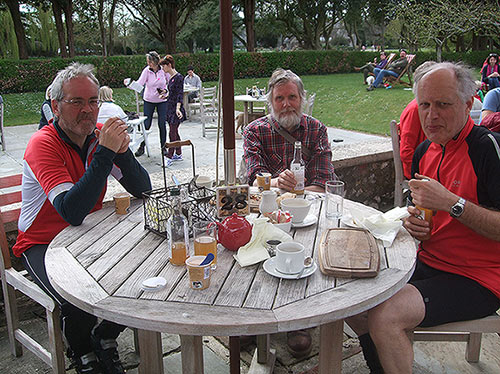 Then back to Chichester again using the full extent of the Centurion Way. Mileage from and back to Chichester was 46. My mileage from Pagham was 57.
Edwin
Posted by RideLeader at 20:24 BST