Sunday 15 May. Ride to Rudgwick
The weather today was cooler than of late but still reached 17C. There were spells of sunshine with more cloud in the afternoon. Unfortunately the wind started with a NE direction and by afternoon swung round to SW so a headwind in both directions.
We met at Walberton Pond with Russell leading and he was joined by myself, Sam, Paul, Mike and John Maxim so 6 out for the ride.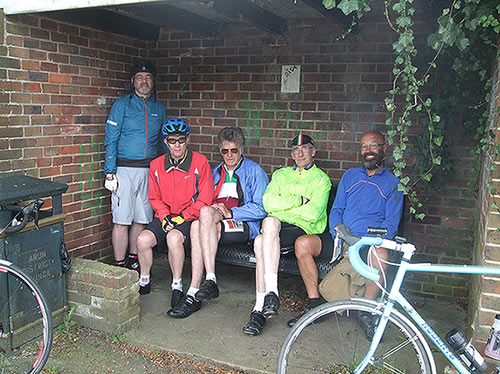 We headed out on backroads to te A29 and after a short stretch on the main road turned off onto the quiet backroad via Madehurst. With the leaves out a few tree tunnels were evident.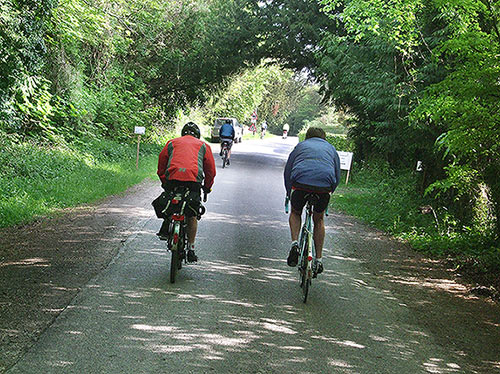 From Whiteways we headed down Bury Hill and then lanes via West Burton and Coates to Fittleworth. Rather than taking us up the steep climb towards Wisborough Green we turned off at the bottom on a lane towards Little Bognor.
Then it was climbs up and down to the Kirdford Road and down to Kirdford for elevenses at Kirdford Village Shop Cafe where we just beat Godalming Cycling Club to the Queue.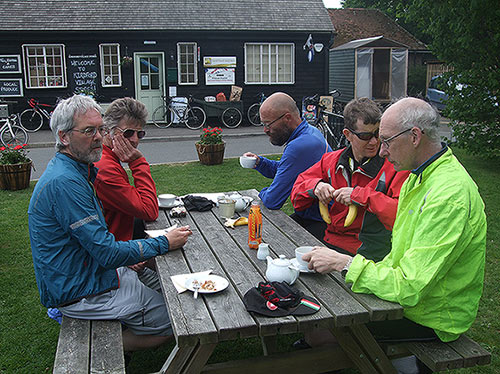 As we were leaving we came across Anne and had a chat before continuing in the Wisborough Green direction before turning off on a lane to Loxwood and then on a lane taking us briefly into Surrey before heading south again to stop for lunch at the Milk Churn Cafe, Nr Rudgwick. The Cafe is next to the Downslink cyclepath and provides well for cycles.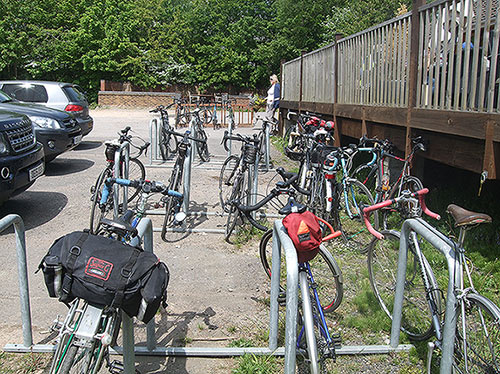 We enjoyed lunch in the sun on a patio area and learned the cafe had only been open 2 years.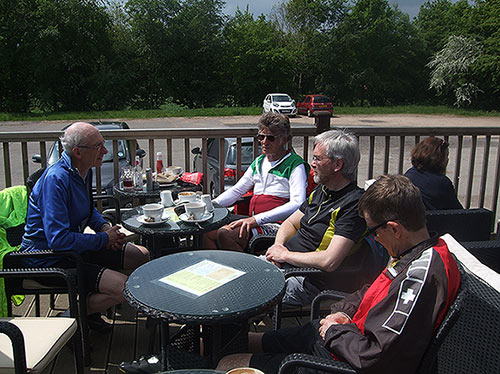 We took a direct route back south to Wisborough Green and then a section of rough track linking quiet backroads.
Then it was on past Wiggonholt and Amberley and the quieter option of the Khyber Pass track above the Arun Valley.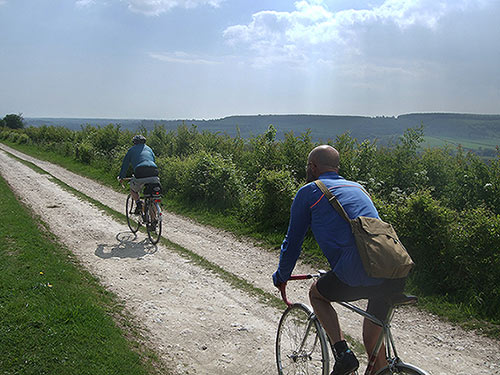 Then down to Arundel and tea the Putting Green Cafe. 4 of us indulged in their substantial Apple Pie.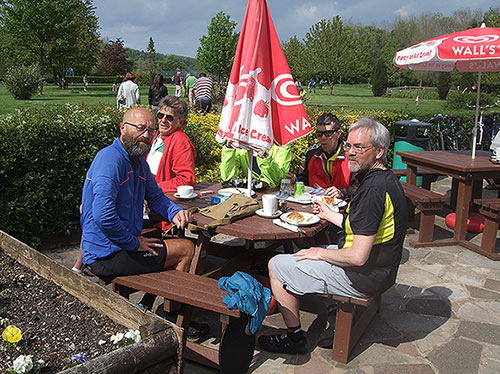 As everyone left I spotted an ideal viewpoint with the castle in the background.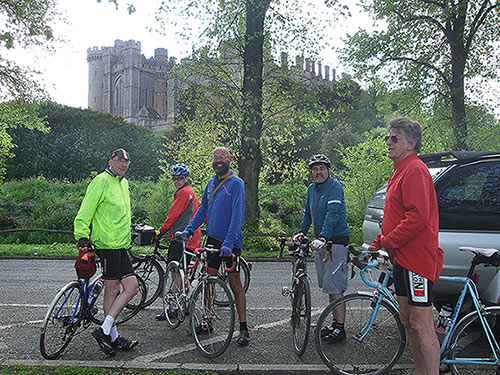 60 miles from and back to the start point and my mileage from Pagham was the longest of the year so far at 75.
More pictures can be seen on the Bognor Chichester CTC Facebook Page. You do not need to be on Facebook to view these, see
https://www.facebook.com/bognorchichesterctc
Edwin
Posted by RideLeader at 21:02 BST