Thursday 12 May. Evening Ride to the Ship & Anchor, Ford
WOW! There was 16 of us night riders that turned up to go to Ship and Anchor at Ford, too many to name but most of the usual regulars were there plus some newbies.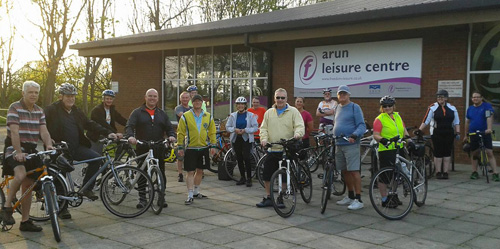 After welcoming everyone for coming on my ride, we set off from Felpham Leisure Centre to find the Barnham cycle path, it was a warm 22 degrees and a clear blue sky, couldn't be better.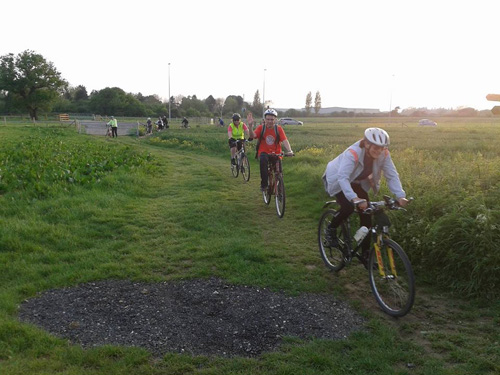 After reaching Church Lane we took a right turn down Hill Lane and onto the main road to Yapton, we carried on turning left down Horsemere Green Lane to Ford Road, passing a very quiet Ford Prison, and then right into the Ship and Anchor, by then everyone had quite a thirst. After drinks we headed back down Horsemere Green Lane and then along the main road turning left at Comet Corner and back to Felpham, it was 18 degrees and still a bit of light in the sky,
Julian Larter.
Posted by RideLeader at 00:01 BST