Sunday 21 October. AGM Ride West Stoke
The ride to the AGM today was quite short with a start at Chichester Cross to go to West Stoke Village Hall. Unfortunately there was only myself Richard and Rex at the start of the Official Ride. Luckily more went there direct and we had a total of 14 at the meeting.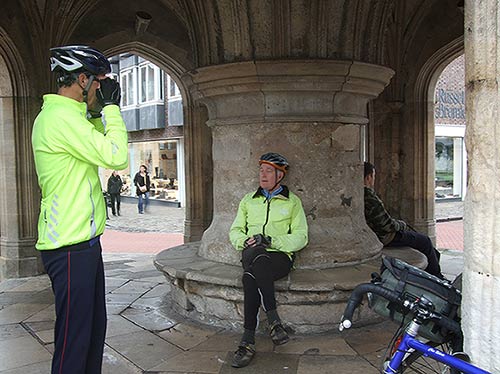 The weather today was cloudy but mainly dry with temperatures up to 14C.
I led the group west out of Chichester on Clay Lane and then a lane north to East Ashling and then lanes over to West Stoke.
All the Officers on the Committee were re-elected unchanged.
We had a long discussion about the possible closure of the Emperor Way Cyclepath to Fishbourne which the CTC has just started a National online Campaign over.
The meeting went fairly quickly and after a picnic lunch in the Hall we made our ways back on different routes.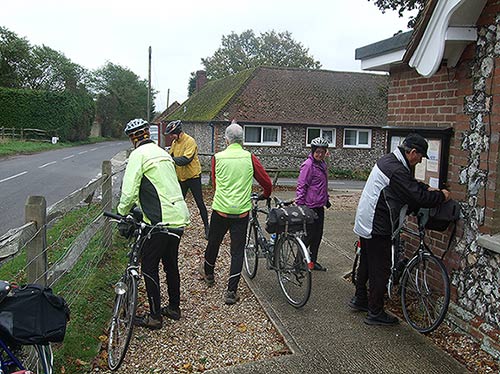 My mileage for the day was 24.
Below are my latest HDR pictures to be processed. First last Sunday evening during a break in cloudy nights I took a Star Trails picture from my back garden using my Fisheye lens. This was 1 hour 30 minutes of 2 second exposures.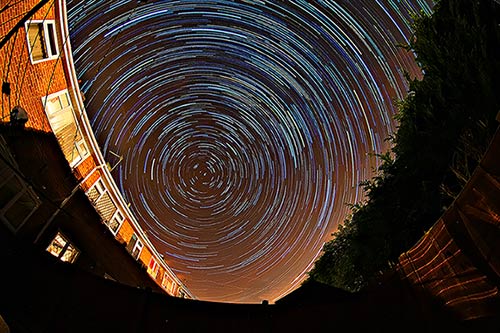 The next one is an edited view of the Orbit Tower at the Olympics made to look like it is coming into Earth Orbit.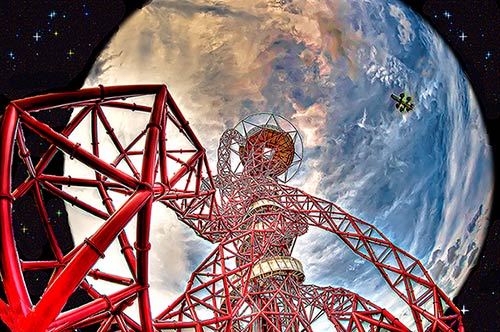 More details on both pictures at my Photography Blog at http://edwinjonesphotography.com/blog
Edwin
Posted by RideLeader at 15:08 BST