Sunday 24 June. Cafe to Cafe Ride
For this ride I met the group for lunch at Lily's Cafe Barnham.
After overnight rain the skies remained dark and threatening by 10.00. In the end it stayed dry with some sunshine in the afternoon though with a strong SW wind.
Arthur was the leader and he was joined at the Cross by Lynn, Chris, Keith and 6 from the Moulton Club.
Arthur led the group out of Chichester via West Street and then up the Centurion Way to Lavant. Then it was across to Goodwood Airfield flying Club Cafe for elevenses.
Next it was on via lanes to Tangmere, across the Airfield to Oving. Then it was on to Eastergate and to Barnham for lunch at Lily's Cafe. After lunch the group returned to Tangmere for tea at the Tangmere Museum Cafe.
I headed back from lunch via Yapton and Felpham and on Bognor Front came across an Armed Forces Day event and a Spitfire doing a lone Air Display above the sea.
Below are 2 of my latest pictures to be processed.
First a picture of the Louvre from my Paris Trip.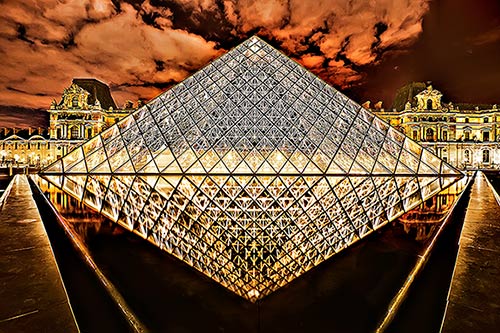 Below is a picture of light trails from London Buses in Parliament Square taken in March. 3 images were combined to get more light trails.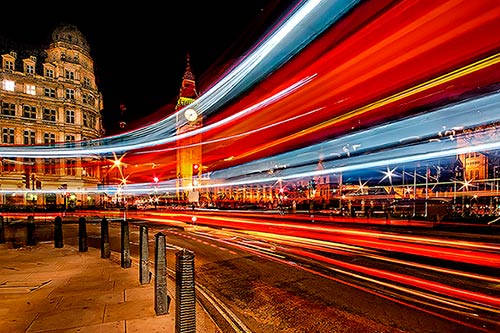 Edwin
Posted by RideLeader at 19:22 BST
Updated: Monday, 25 June 2012 06:58 BST