Sunday 15th April. Freewheel Nutbourne Nr Pulborough
We met today at Walberton Pond with Colin as the leader. He was joined by myself, Sam, Anne , Gill and Jeff making 6 out on the day. Weather was dry with sunny and cloudy spells but a cold NE wind.
Colin led us first via Slindon, The Spur and then on the backroad via Madehurst. We stopped briefly to regroup near Madehurst Church.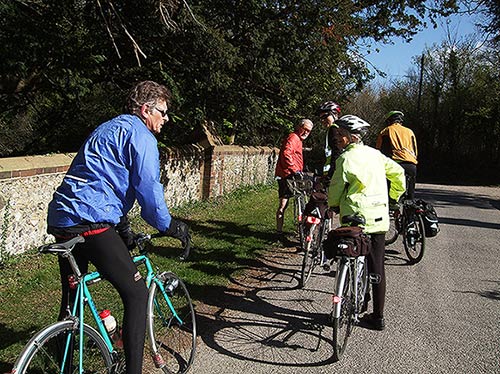 Then in was on via Amberley and Rackham and various lanes towards Wiggonholt.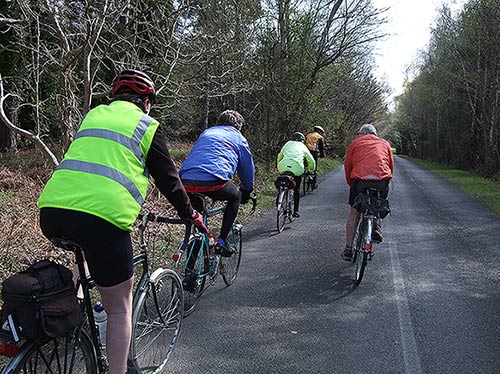 We stopped for elevenses at Wiggonholt where we met Arun Adur Section and Horsham Section. All groups rode together to the top of the Freewheel hill being the new one on the lane north of Nutbourne nr Pulborough.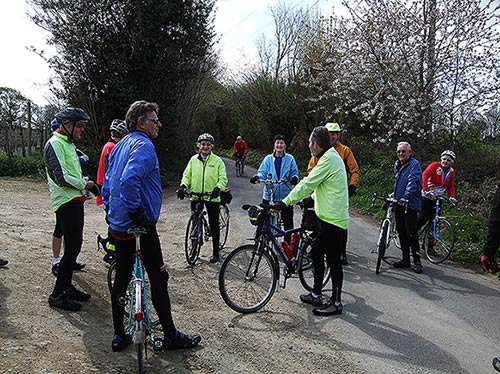 I went down early as Chief Photographer. I was in the lead for a while but ended up as 4th. The pictures below are of first Gill on her way to winning the ladies category plus 3rd overall. Next Tony York from Arun Adur who was second and then Tony Veitch from Horsham and Crawley who was 1st. For the DA Events Competition there were 16 taking part altogether with 5 taking part from Arun Adur, 6 from Bognor Chichester and 5 from Horsham Crawley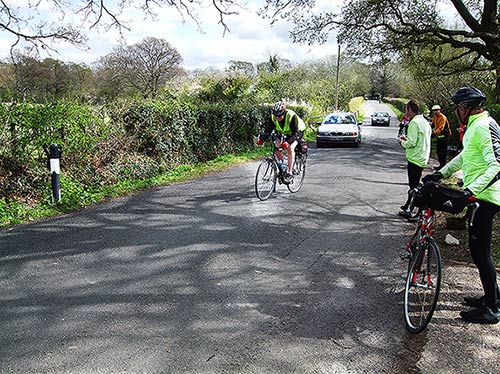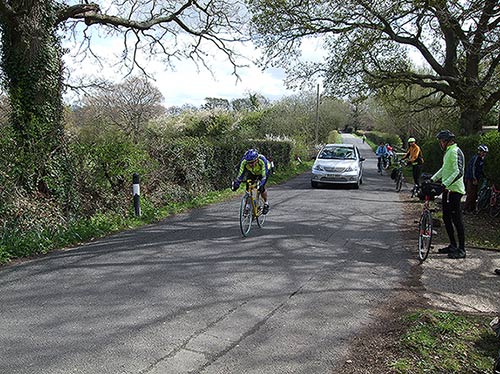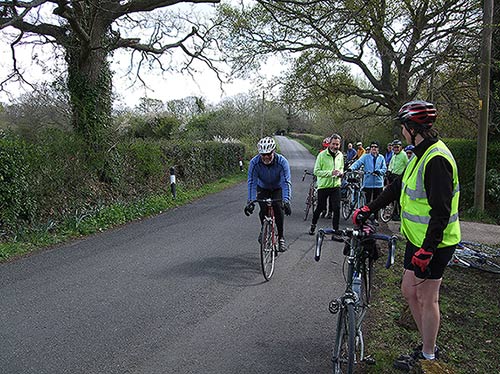 Everybody finished fairly close together.
We all then headed back up the hill for lunch at The Rising Sun, Nutbourne. Tony had lunch with every mouthful watched by the Pubs canine residents.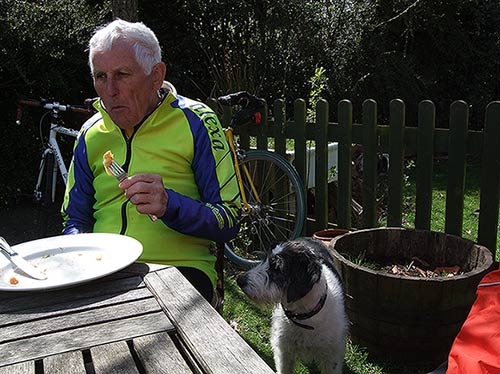 After lunch Sam and Jeff made their own way back. Colin led the rest of us back via Pulborough, Fittleworth and the lanes across to the base of Duncton Hill. We gave a miss to climbing that and took the lane via the College to Graffham. The picture below is a nice spring image as Avryl cycles under the blossom on the way to the College.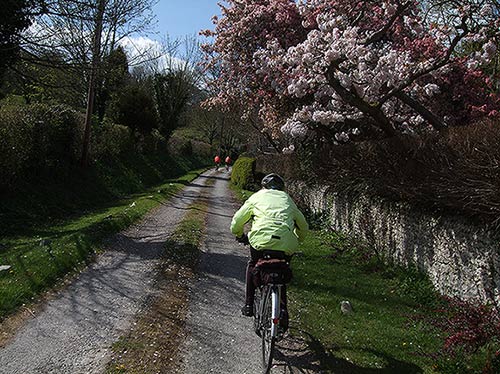 From Graffham we headed back on lanes via Heyshott and Cocking and then the main road up Cocking Hill and a long descent to West Dean for tea.
Mileage from and back to Walberton was about 50 miles. My mileage for the day was 62.
To finish here are a couple of pictures I processed during the week taken earlier.
The one below was taken after a Committee Meeting at Avryl's early this month. I cycled on up the road to Boxgrove Priory and the Parish Church. This is a Vertorama, a Panorama upwards of 3 pictures in HDR.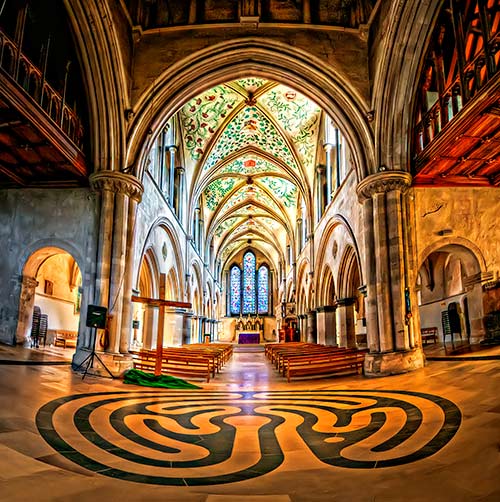 To view large see this picture on flickr at
http://www.flickr.com/photos/edwinjones/7066946157/
The next one was taken last year on the Docklands light railway. Software was used to get the blur effect on the train and track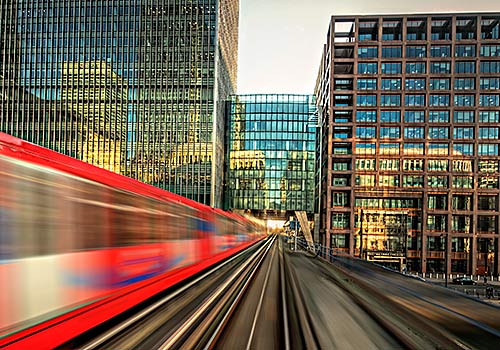 To view large see this picture on flickr at
http://www.flickr.com/photos/edwinjones/7072997967/
Edwin
Posted by RideLeader at 20:54 BST
Updated: Sunday, 15 April 2012 20:58 BST