Lanzarote. Week to Saturday 21 January.
This week has remained warm though slightly down at 20C.
On Sunday 15th January I did a short out and back ride to Arrecife along the Cyclepath in the afternoon. The picture below was taken from part of the cyclepath.
Then Sunday evening with clear skies I rode up to the Plateau at 1000ft to take a Star Trails picture from inside a big Crater. By the time I got there about sunset clouds were moving in. These intermittently obscured some of the stars. The picture below was taken starting 7.50 for 40 minutes involving 80 exposures of 30 seconds. The centre star is Polaris.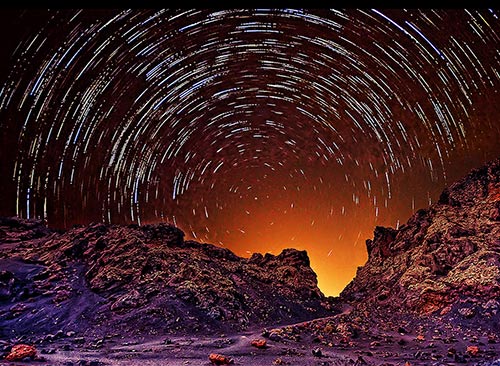 To view large see this picture on flickr at
http://www.flickr.com/photos/edwinjones/6719044531/
At the next window click the picture for a larger size and click "view all sizes" for the largest. See also there details of the background and the processing of the picture.
Monday and Tuesday I stayed off the bike. Although mostly sunny the winds increased considerably to probably twice normal. I saw Lewis later in the week and he said he went out on a 50 mile ride to the Northern Mountains and it was the hardest ride of his life and at the top he came close to being blown off his bike.
It had calmed down by Thursday but I stayed off the bike again as this week I have had back pain and took it easy. On Friday I did a short ride to the Plateau taking scenic quiet lanes.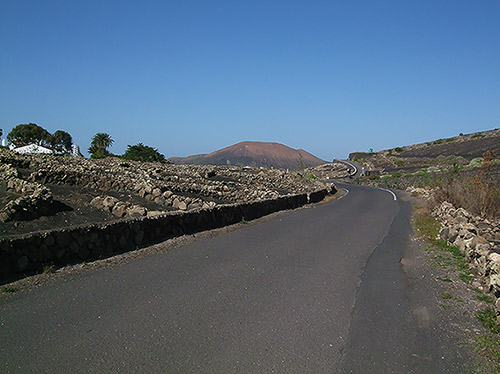 Today, Saturday was my longest ride of the week. First it was up to the Plateau to Geria and a long descent to Yaiza. Then more descending south to near sea level. Then it was a beautiful ride on a road on lava cliffs. This road was closed to traffic for part of it but they allowed bikes through and I passed a film crew there. I stopped at Los Hervideros where waves come in under the lava for a picture.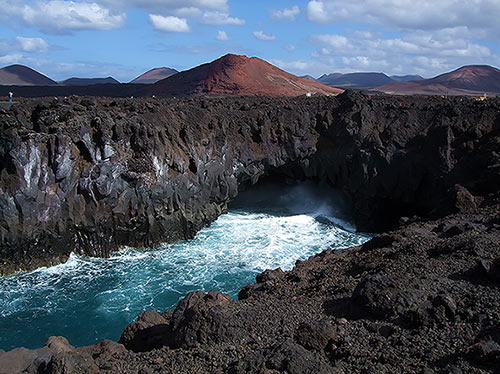 Then it was back to base and 35 miles for the day.
The last picture goes back to the colourful sunset of 10th January. This was taken later with less light and a much wider angle with more reflections in the sand.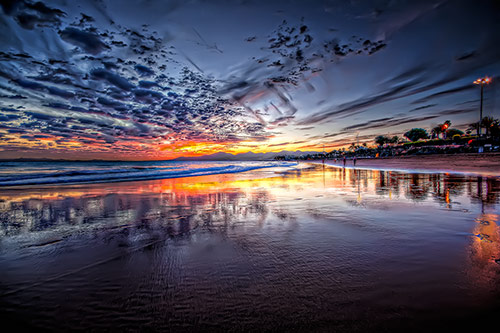 105 miles for the week.
Edwin
Posted by RideLeader at 22:26 GMT