Sunday 14th April. Ride to Steep Nr Petersfield.
Today could be called the first day of Spring, only a month late. At last thick gloves were no longer needed. There was a lot of cloud but some pleasant warm sunshine in the middle of the day.
I was the leader of the long ride today and we met 9.30 at Chichester Cross. I was joined there by Sam, Rex, Gill and Samantha. Jeff joined us at Rowlands Castle so 6 out on the day.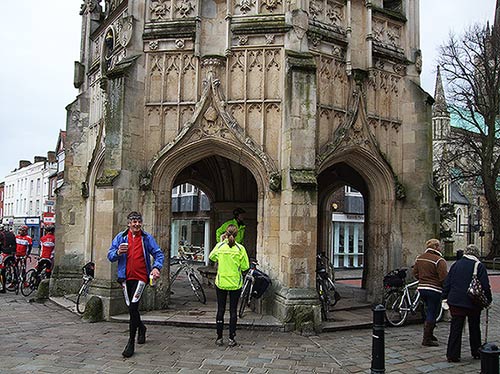 I led the group on the usual route following the South Coast Cycle Route via Woodmancote and Westbourne. I had not planned to stop at Rowlands Castle, instead heading for Queen Elizabeth Country Park Café for elevenses. This was just as well as the Jeff informed us that the Café at Rowlands Castle has a Notice up Closed until Further Notice. Catastrophic probably our most used café!
We went on via Finchdean and Chalton to stop for elevenses at the Park. We arrived there just as a huge group of cyclists were leaving, about 30 of them, lucky.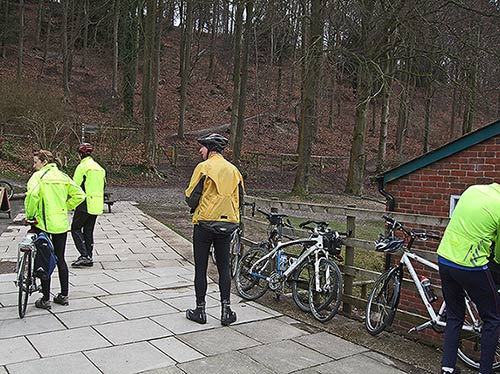 Then it was on and upwards to Butser Hill with great views across to the Isle of Wight. We continued on lanes via Ramsdean and Stroud to stop for lunch at The Harrow Inn, Steep just NW of Petersfield.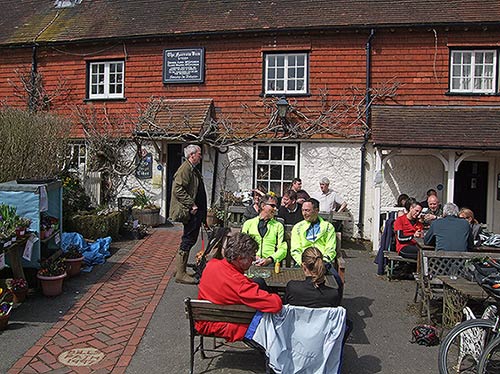 The return route skirted to the East of Petersfield and then turned off on the quiet lane up to Ditcham Park School with great down land scenery. Thanks to Jeff for doing my usual trick of sprinting to the top of the hill and capturing the exhausted riders.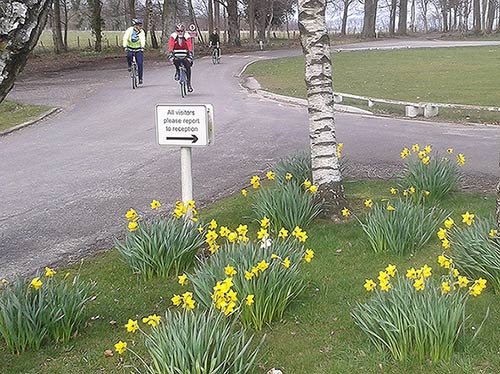 We stopped at the top for a breather.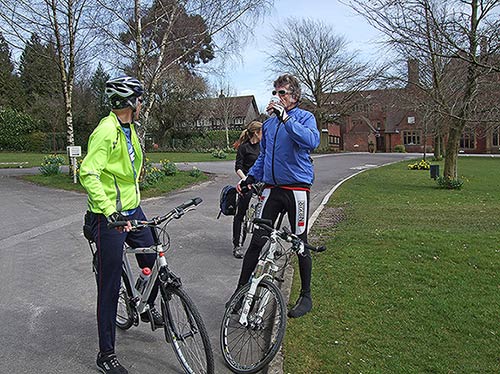 We continued via Idsworth and the long drag across Compton Down. 2 more pictures from Jeff below who got on the tail of a Racing Cyclist up the hill. First there is a shot of myself and Rex and then one of the 2 Sam's.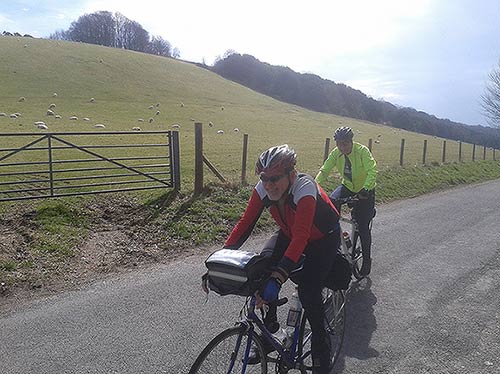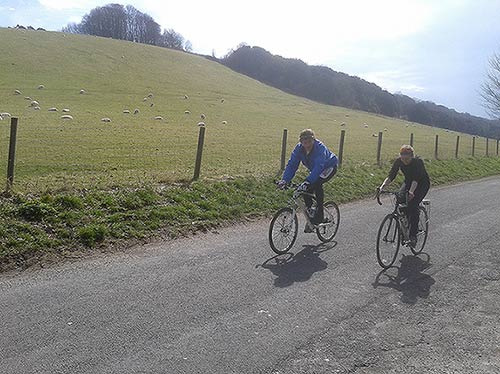 Then it was down to Compton for a welcome tea stop.
The return was via Funtington, Watery Lane and West Ashling.
Mileage from and back to Chichester was 47. My mileage from Pagham was 61.
Below are my latest 2 HDR pictures taken on a trip to London a week age. The first is a corridor at Embankment Underground Station.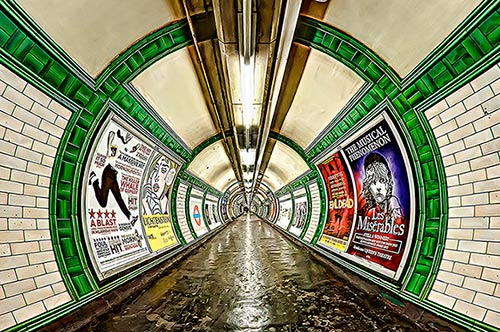 The next is a spiral staircase at the National Maritime Museum, Greenwich, incidentally the location of a famous photograph of a ghost and other supernatural encounters.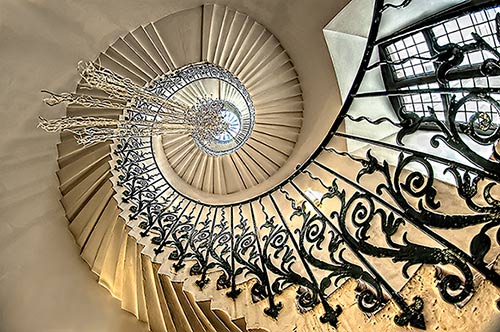 More on the photos at http://edwinjonesphotography.com/blog
Edwin
Posted by RideLeader at 20:43 BST