Sunday 27th November. Ride to the Maple Ridge Garden Centre Cafe, Trotton
The weather today was chilly but started sunny with more cloud building up mid morning. Colin was the leader for the start at 9.00 at Chichester Cross. He was joined by myself, Sam, Gill, Jeff, Bob and Chris joined us at lunchtime so 7 out in all.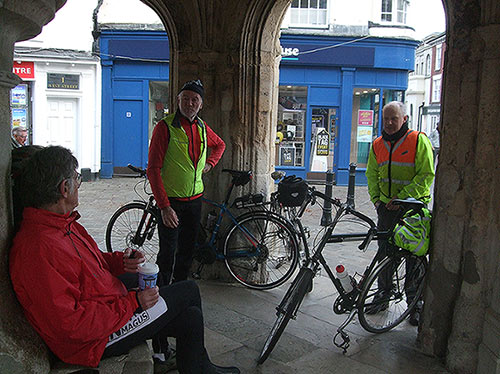 We headed out via the Centurion Way and West Stoke to Funtington. From here we encountered riders on the Wiggle Fontwell Freeze Sportive with 3 routes from 63 to 33 miles. Initially they were coming towards us but after a joining of routes near Walderton they were breezing past us at high speed. Then it was on via West Marden to stop for Elevenses (at 10.15) at Compton Village Cafe/Shop. An early arrival ensured we were there before the crowds took the warm inside seats.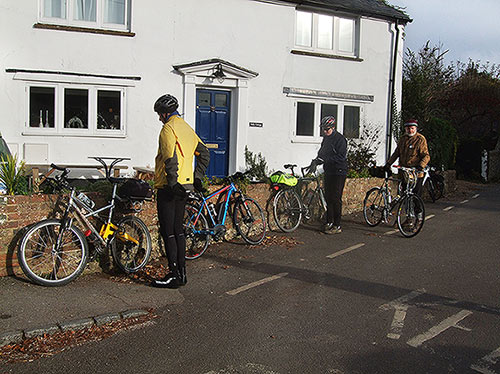 I headed for home after elevenses, preferring to make it a half day ride. Jeff will now take up the tale. After elevenses the group continued up the B-Road over Harting Hill and through South Harting. There was a stop while Colin mended a puncture in his puncture proof Marathon Plus Tyre.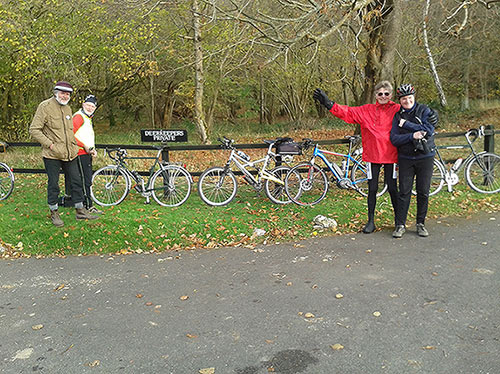 Then it was on via Nyewood and a lovely route up via Terwick Common and down via Chithurst to stop for lunch at Trotton where Chris joined the group after finishing Bell ringing at Chichester Cathedral.
Then it was back via Dumpford, Treyford and Elsted and up Telegraph Hill up the back hill to Harting Down. Then it was a turn off to North Marden.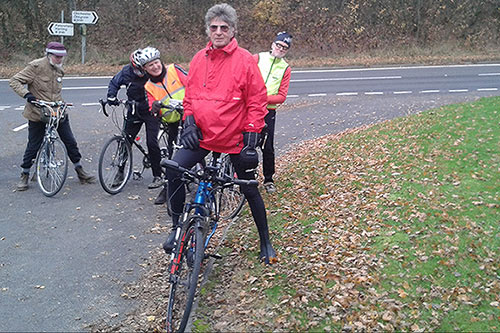 Then on via lanes via East Marden to Walderton, then West Stoke where the new cafe was closed Tuesday and Sundays. After a short way it was on to Wellies "also closed" then Funtington Road admiring the cathedral view before it is spoilt by the new development.
The ride from and back to Chichester was due to be 45 miles. My ride from Pagham was 37.
On Saturday I led a group of 18 from Bognor Regis Camera Club around London's Canary Wharf. For a brilliant sunset we went to Blackwall Basin to view the skyscrapers across water.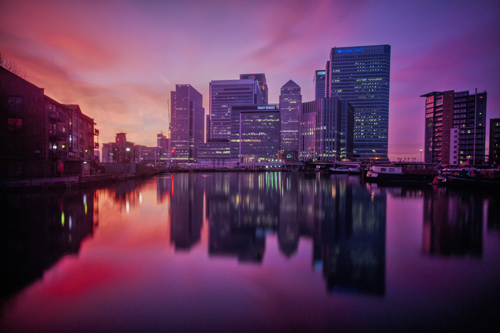 Edwin
Posted by RideLeader at 18:09 GMT