Sunday 20 November. Morning Ride to West Wittering
Only two on the ride today Alan and Steve. Flagged as off by Arthur and Lynn.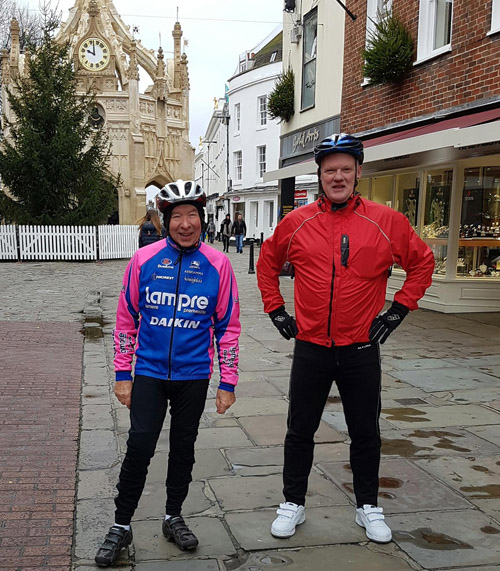 Steve led the way to Chichester Canal Basin then along the canal tow path to Hunston. Taking to the road we meandered our way in to a strong head wind to the Wittering's where coffee was taken.
Returning via the Salterns Way to Chichester Yacht Marina then on to the canal tow path back to Hunston. Here we each took our own way home Steve back to the Witterings and me to Aldwick. 'My Ride' showing a total distance of 30 miles door to door. Why is that you ride in to a strong head wind, turn around to go home and the wind drops to a whisper?
Alan
Posted by RideLeader at 16:36 GMT