Saturday Ride - 12 November 2016 Chichester to Bosham
I led this ride for Philippa.
The weather forecast was less than encouraging, with heavy rain predicted for most of the afternoon. But there was only a light breeze and temperatures at around 12 degrees were up on earlier in the week. it had actually stopped raining when i set out, and still wasn't raining when I arrived at the start point, although before we left light drizzle started falling, which pretty much stayed with us all afternoon
Despite the poor weather, no fewer than nine turned up at the start - could this be a record for a miserable day?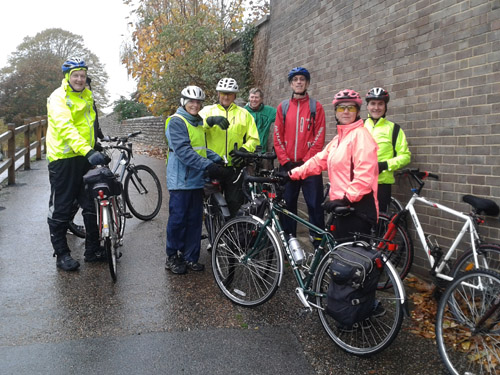 Steve, Carol, Maureen, Sam, Mike, Chris, Harvey, and newcomer Andy set off with me along West street, Westgate, and out on to the Fishbourne Road. We crossed the railway over the new bridge, then took the Emperors Way past the Roman Palace before emerging in Fishbourne. We then took Park Lane which was as usual very quiet and always makes for a lovely rural ride. In due course the road ran down to Bosham Creek and the tide was out meaning we could take the harbour road all the way to Bosham Walk, where we stopped at the Cafe for warmth and refreshment.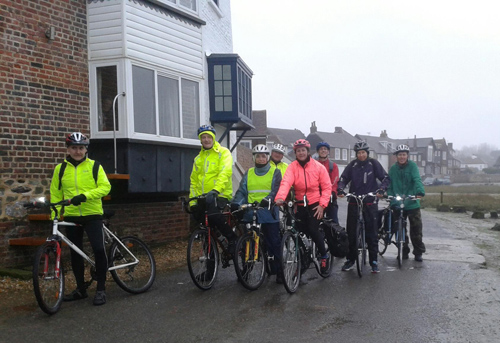 For the return ride I took the group around Bosham Hoe and through the church yard then up past the station, following the Bosham Stream almost into the foothills of the Downs before returning to Chichester via Clay Lane and Fishbourne, completing a circular route of a modest 13.5 miles from and back to, the library.
Graham
Posted by RideLeader at 20:51 GMT