Sunday 14th September. Ride to Wyevale Garden Centre, Stopham Bridge
The weather today was sunny spells, dry and cold with temperatures up to 7C.
Sam was the leader and he was joined at Chichester Cross by myself, Jeff and Paul so 4 out for the day.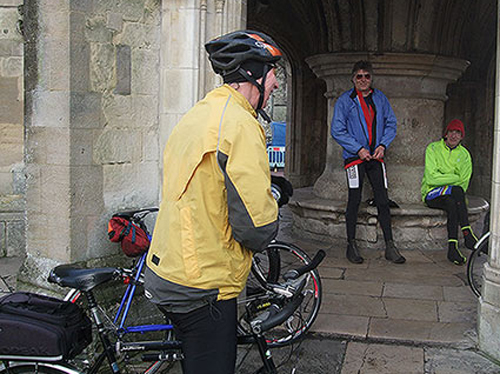 Sam came out on a shiny brand new bike with enormous 3 inch wide tyres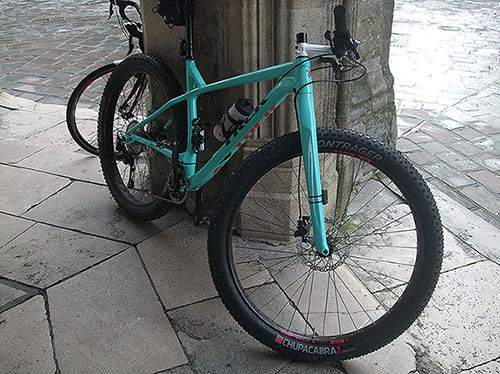 We headed out via Westhampnett and then on lanes past Goodwood to Climb Pillygreen Hill.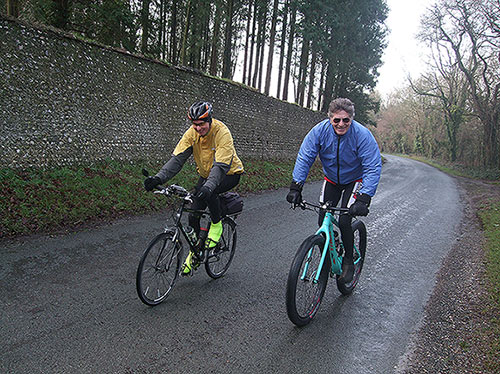 Then it was down to East Dean and along the lanes to Upwaltham where there was a brief stop for Sam to warm his hands up.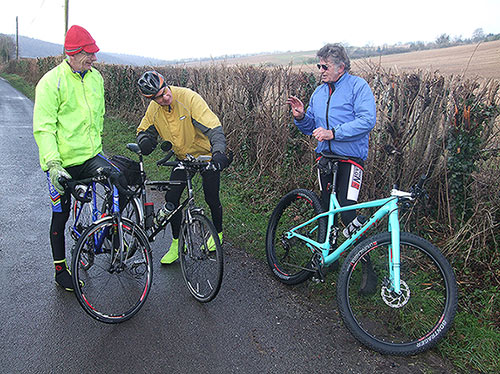 Then it was onwards and a fast descent of Duncton Hill and then on lanes via Barlavington to stop for elevenses at Tiffins, Petworth.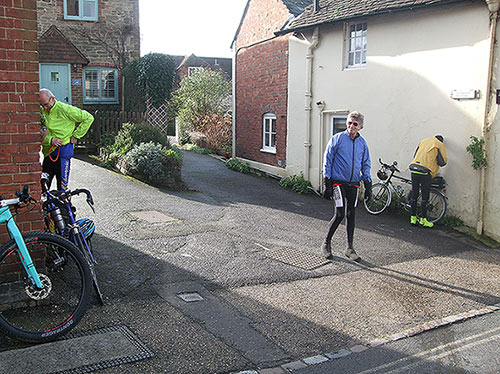 Leaving Petworth we took a short stretch of the A283 before turning off on lanes via Byworth and then on by way of Coates to Fittleworth. Here Sam took Sandy Lane to give his bike and tyres a tryout while the rest of us diverted by road and met up further on. We stopped for lunch at Wyevale Garden Centre Cafe. Outside a lady offered to take the groups picture.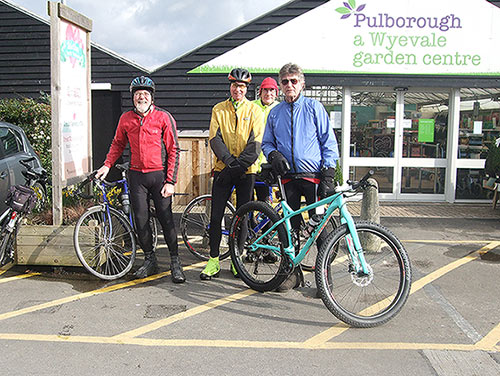 We returned via Fittleworth, West Burton, Bury and Houghton. We then had the very bad idea of going back via the Khyber Pass on the lanes and tracks on the east side of the Arun Valley to Arundel. Not only was it extremely muddy and wet but we lost Paul as well.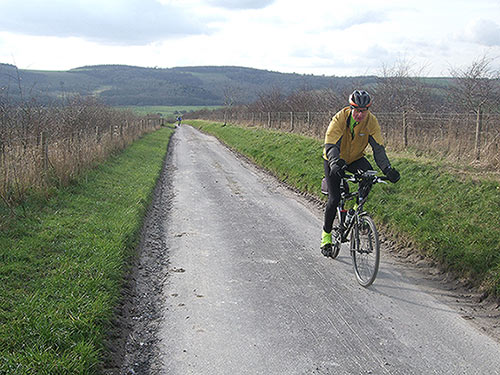 From Arundel we returned via the Ford Road and then the Ford Lane towards Yapton. Soon after turning on to the lane we stopped for a break at a new small coffee shop called Edge specially for Caffeine Addicts. They also do a pretty good hot chocolate to their own recipe.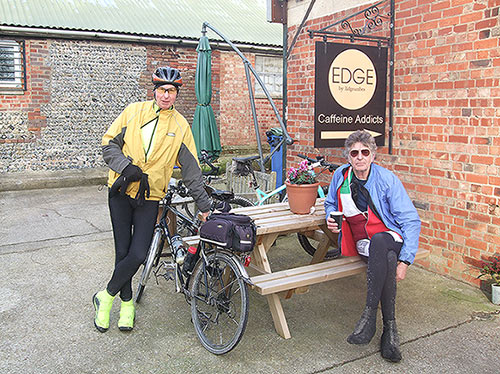 Here we can see Sam's Bike again, no longer new but well and truly christened.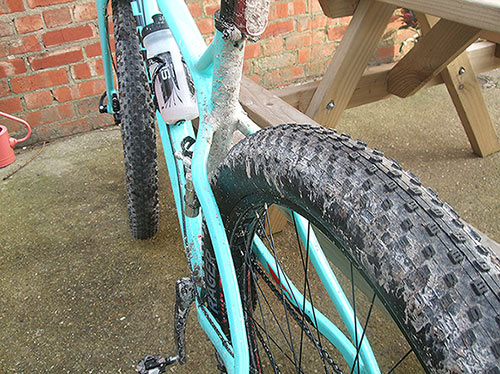 Mileage from and back to Chichester was about 50. My mileage from Pagham was 57.
One of my latest pictures was taken at the recently opened Newport Street Galleries in London by Damien Hirst. It shows one of the 3 brand new spiral staircases there looking up.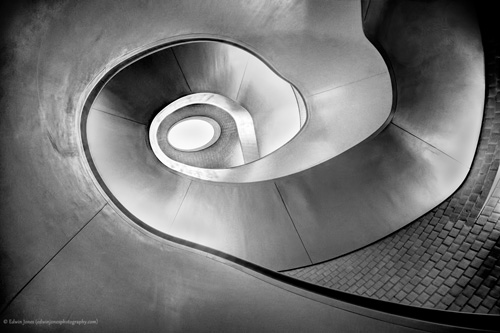 For a larger picture and more details see https://www.flickr.com/photos/edwinjones/24926832126/in/dateposted-public/
Closer to home the next one was taken on a frosty morning last Thursday just before dawn about a mile north from Nytimber on the Pagham Road where a new Pond dug out last year reveals a beautiful tree.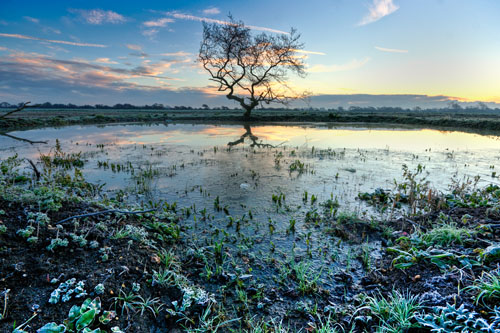 For a larger picture and more details see https://www.flickr.com/photos/edwinjones/24876850252/in/dateposted-public/
Edwin
Posted by RideLeader at 20:06 GMT