Sunday 13th March. Ride to Dial Post
The weather today was one of the best of the year with unbroken blue skies all day. Temperatures were up to 10C though at times in the sun and out of the wind it felt warmer. There was a steady NE wind all day so it was a head wind going out and tail wind coming back, the right directions really.
The ride started at 9.00 at Walberton Pond and I was the leader. I was joined by Sam, Paul, Mike, Russell and just catching us as we left Andrew.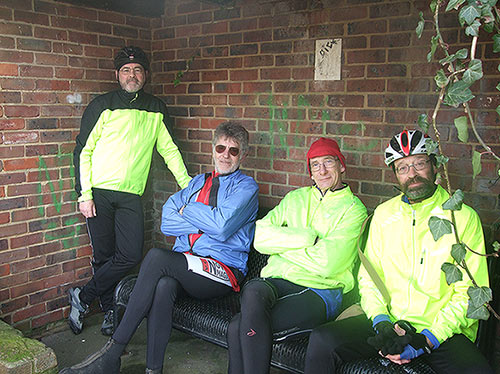 We headed out for a change via Fontwell, and Eartham with more mist gathering around the Downs as we climbed. Then it was a stretch along the main road before a fast descent of Duncton and back on to lanes and back into the sunshine. We headed on via Coates and Fittleworth to stop for elevenses at the Stopham Bridge Garden Centre Cafe Nr Pulborough and a welcome break. Russell left us to return home after elevenses.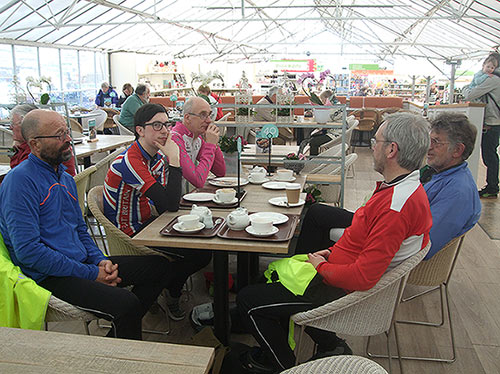 We headed east via Pulborough and as we passed a lot of people were gathering to line the road. Not to mark out ride though but to wait for the Piazza Italia Tour of supercars. In the afternoon we again got just ahead of them when riding through Steyning.
We continued via West Chiltington and on a lane south of Shipley with good views of Shipley windmill to stop for lunch at Dial Post Garden Centre Cafe.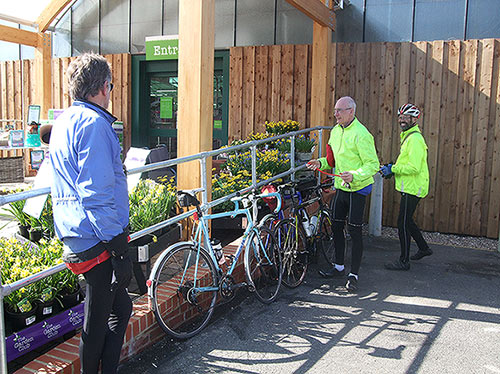 The afternoon ride continued east for a while on a lane taking us to Ashurst and then south to Steyning. We then took Coombes Lane to cross over the A27 where the jet crashed last year, Before taking the airport road we visited the memorial to the crash by the Old Shoreham Toll Bridge.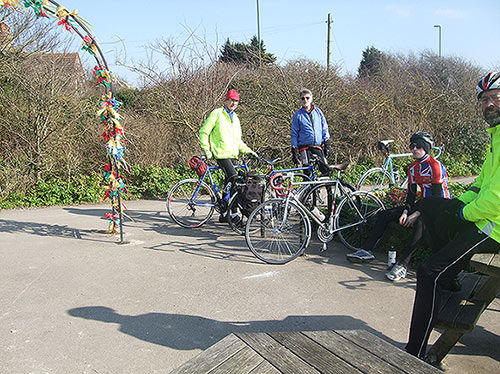 After 6 months without a long ride Andrew left us to get a train back from Shoreham. The rest of us continued via the Airfield road and on to the coast and the cycle route along the prom to Worthing, We stopped for tea at the Cavern Cafe just off the seafront.
We continued back on minor roads via Ferring though I had no chance of reproducing Colin's route through the private estates so it was a bit busier if more direct route across to Littlehampton.
Mileage from and back to Walberton Pond would have been about 56. My mileage for the day from Pagham was 74. See below for Andrews ride showing the Profile on Strava which really covered the hilliest part of the ride.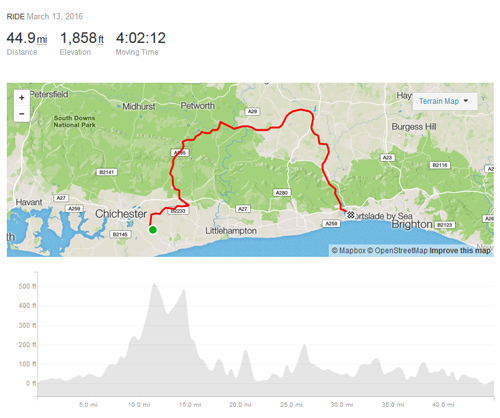 For the detailed page see http://www.strava.com/activities/515972053?fb_action_ids=10207266566597136&fb_action_types=fitness.bikes&fb_source=other_multiline&action_object_map=[1110798752306462]&action_type_map=[%22fitness.bikes%22]&action_ref_map=[]
My latest pictures include one taken on my last London trip at Millwall Dock near Canary Wharf.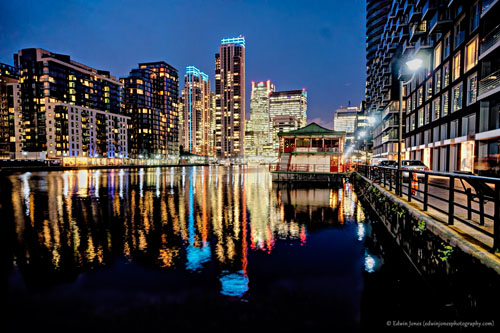 For more details and a larger picture see https://www.flickr.com/photos/edwinjones/25066282113/in/dateposted-public/
Yesterday I went to take pictures of the old West Pier at Brighton. This one was taken just after sunset using a filter to take an exposure of 2 minutes so the sea blurs.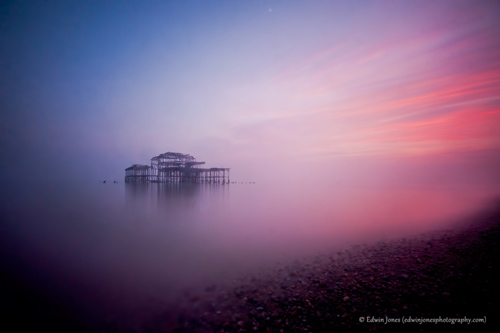 Edwin
Posted by RideLeader at 21:39 BST