Sunday 11 June. Ride to Exton
After a cloudy start it was a beautiful sunny day with temperatures up to 19C though with a brisk SW wind.
At the start there was just myself, Mike and Russell with Russell being the leader. I returned home after elevenses for a half day ride while Jeff joined soon after elevenses at Idsworth and Chris joined at lunchtime so there were 5 out during the day.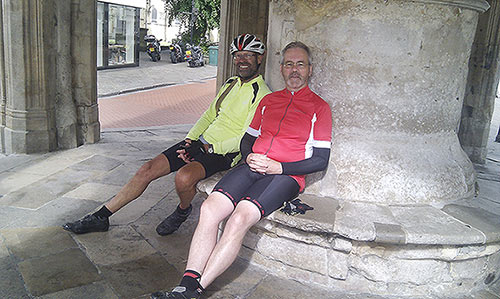 Russell led us out via the Centurion Way, West Stoke and Funtington. Then it was up the B Road via West Marden to stop for elevenses at Compton Cafe arriving soon after 10.00 to beet the usual groups from cycling Clubs having the same destination.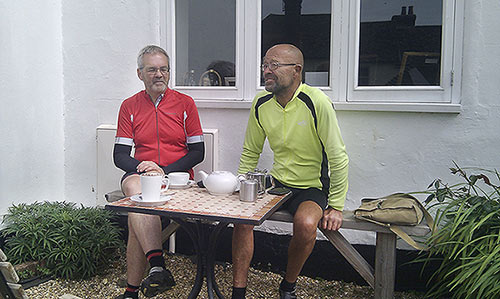 When I turned for home the rest continued via the back road to Idsworth where they met up with Jeff. Then it was on via Buriton and East Meon and West Meon. Then a route was taken on paths including part of the South Downs Way where a passing walker kindly took this picture of the group with Jeffs camera.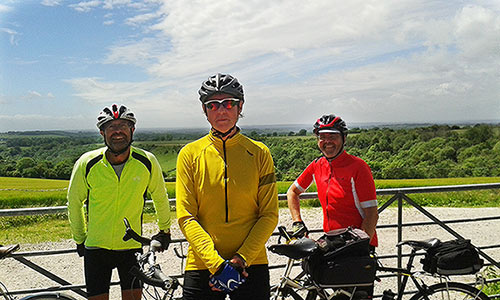 Then it was on to Exton and a picnic lunch at the Church.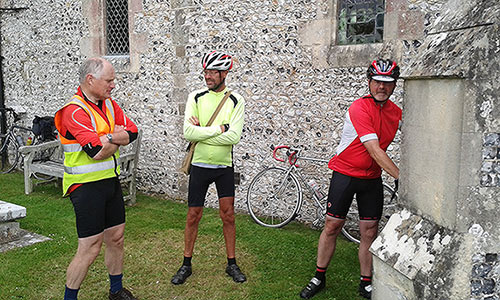 The return was via Rowlands Castle.
Thanks to Mike and Jeff for the pictures.
My latest picture to be processed was the central hall of the Victoria and Albert Museum with a reflection in the top of a Display Case.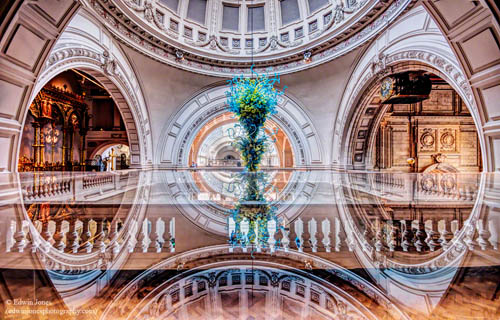 For more details on the picture see https://www.flickr.com/photos/edwinjones/35150997106/in/photostream/
Edwin
Posted by RideLeader at 19:40 BST