Saturday 21 May. Bognor Library to Look and See in Littlehampton
Leaders Carol and Steve Woods were joined by 9 other cyclists, Graham, Michelle, Mike, Nicola, Harvey, David, Lucy, Alan and a new comer Chris from Chichester.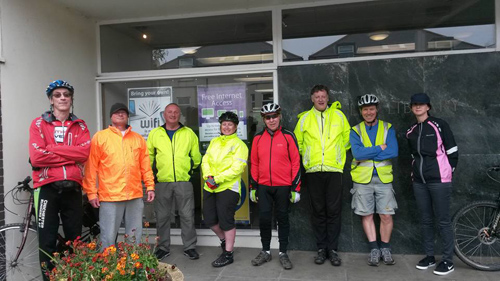 Weather today was overcast with rain at times, a good turnout considering weather forecast.
Carol led from Bognor Library through Hotham Park, along the seafront coming off at The Boat House café. On to Limmer Lane and through King Georges park heading out to Middleton Comet corner. We then made our way to Ford stopping at RNAS Ford memorial for a photo.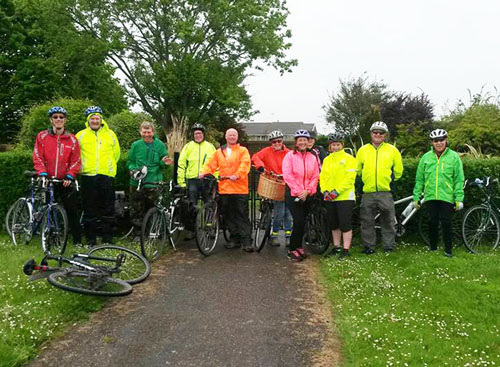 Steve then led via Horsemere Green Lane picking up the cycle path to Littlehampton along the A259 crossing over to head towards Climping. We crossed over the foot bridge and on to the Look and See Café stopping for tea and cake.
Taking a direct route back the weather brightened up.
Carol Woods
Posted by RideLeader at 00:01 BST