Sunday 29th March. Ride to Midhurst
The weather today was quite poor, almost as bad as forecast. The only up side was that instead of heavy rain we got drizzle with some light rain though with very strong winds as forecast. Still 3 of us went out for a bike ride from Walberton Pond, myself, Sam and Paul.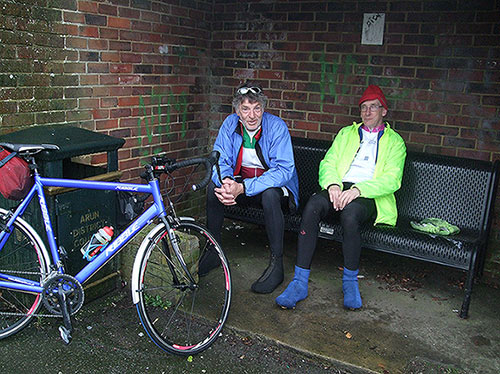 Those of you who are paying attention may have noticed that the ride today was scheduled to go to Dial Post, way north of Worthing off the A24, so how did we end up at Midhurst instead, a bit off course? We made a mutual decision to avoid going a long way east and have a long way to get back into a howling westerly gale. Instead we headed to Petworth for elevenses and then Midhurst for lunch.
The first part of the day was fine with a strong tailwind so we hardly noticed light rain. We headed out via the Madehurst Lane and then from Whiteways a fast descent of Bury Hill. Then it was lanes via West Burton towards Coates and on via Shopham Bridge to stop for elevenses at Tiffins Petworth.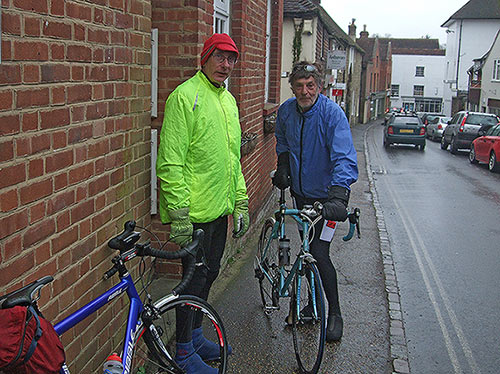 Then it was on lanes via Burton Mill Pond and across the main road to take lanes via Duncton Common, Selham and South Ambersham. Now we were heading into the wind though with the benefit of trees and high hedges to tone down the strength of the wind. We stopped for lunch at Gartons Coffee House in the Old Town Hall, Midhurst. Very fast service and reasonable prices, worth a visit. I managed to get the other 2 to smile despite the wind and rain.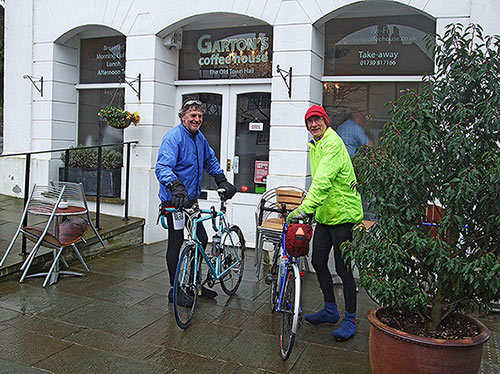 The return was south into the wind and a bit more rain on a lane via Bepton to Cocking, up the hill and down to Singleton. We took the Centurion Way down to Chichester with the top end being quite reasonable to ride despite the rain.
If we had returned to Walberton Pond which we didn't mileage would have been about 47. We all did at least that though having ridden out there before the start. My mileage from Pagham was 60.
I have processed 2 pictures in the last week from trips to London. The first is an unusual viewpoint of Westminster Underground Station which I call Lines to the Saucer.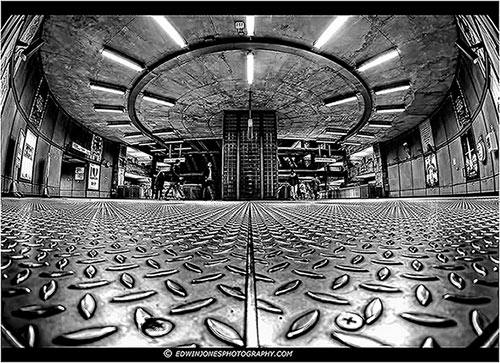 For more details and a larger picture see https://www.flickr.com/photos/edwinjones/16695754387/in/photostream/
The next one is traffic trails taken on London Bridge, 3 second exposure.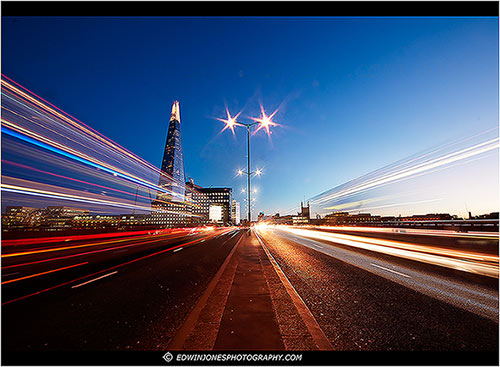 For more details and a larger picture see https://www.flickr.com/photos/edwinjones/16933155121/in/photostream/
Edwin
Posted by RideLeader at 18:42 BST