Sunday 28th October. Ride to West Marden
The weather today was a little damp though with only very light rain or drizzle which had cleared up by lunchtime.
There were 2 rides due to start from Chichester Cross, a long ride led by Sam to Lodsworth and a short ride led by Avryl to West Marden.
Jeff and I arrived for the long ride. Sam was waiting at the Cross but unable to lead due to a heavy cold so he headed home to get warm.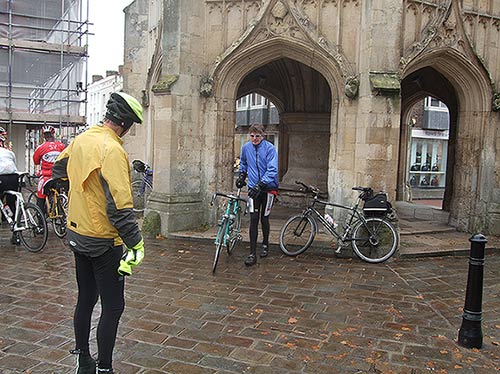 Jeff and I decided to combine with the short ride. Avryl was the leader and we were also joined by Harvey and Chris. So there were 5 altogether on the short ride.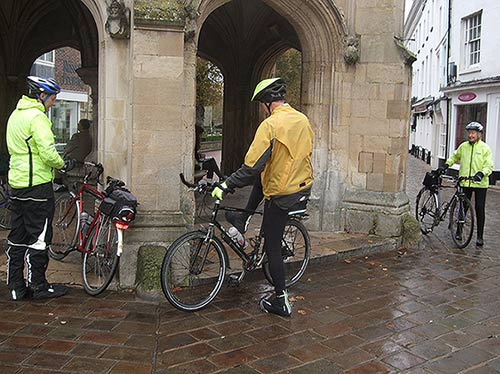 Avryl led us on lanes to Bosham, missing out the harbour due to the tide being at highest water so flooding the roads as usual. Jeff left us here with a mechanical problem and decided to do a shorter ride back.
We then took the loop round Chidham. Chris who had only planned to come out for part of the morning left us at this point.
We continued on lanes to stop for elevenses at Stansted. Then it was the long gradual climb between the autumn leaves on the trees up to Forrestside. Then down to The Victoria West Marden for Lunch.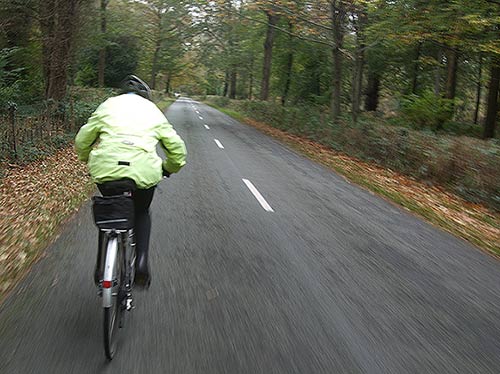 To be sure of getting home before dark we took a direct route back via Funtington and West Ashling. We stopped for tea at the Cloisters Cafe, Chichester Cathedral. This was the first time here for all of us for many years.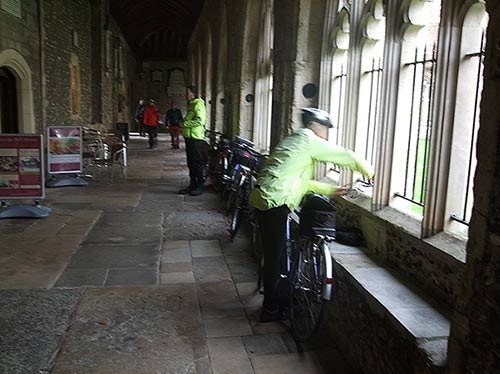 Mileage from and back to Chichester was 30. My mileage from Pagham was 44.
The last 2 HDR pictures to be processed were both from the La Defense region of Paris, the commercial area. The first is a pedestrian bridge between Skyscrapers.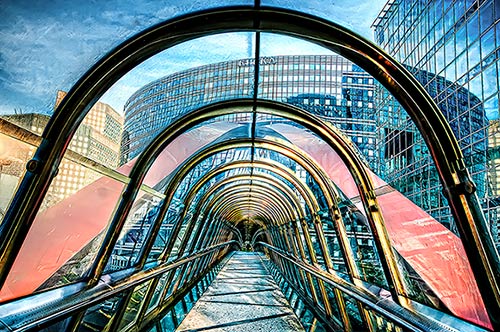 The next is a nearby roof over the centre area of a circular office block which looks like a giant spiders web.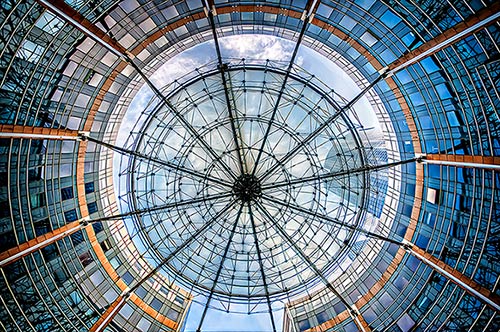 Edwin
Posted by RideLeader at 18:58 BST