Sunday 13th July. Ride to Hayling Island
There were 2 rides today, a long ride to Chiddingfold and a short flat ride to Hayling Island. I opted for the shorter ride which was led by Arthur.
Despite the forecast of showers it ended up dry with a lot of pleasant sunshine.
At the start there was Arthur, Lynn, myself, Graham, Martin, Alan, Liz, Jan, Keith and newcomer Bob Birtwell on a Pashley. Chris was also at the start having missed the long ride by about 3 minutes but he decided on his own ride. As I forgot my camera the ride pictures today are thanks to Lynn's Iphone.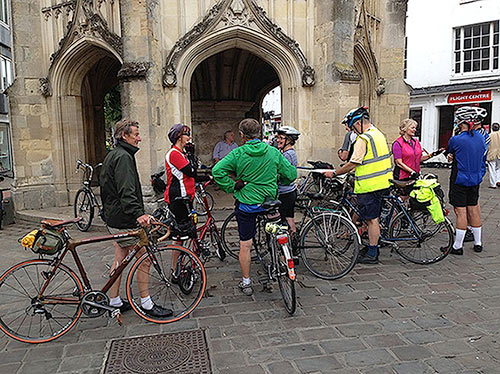 We took the lanes via Wodmancote and Westbourne to stop for elevenses at Fintstones Cafe, Emsworth near the harbor. Alan and Liz headed back from here and we gained Linda and Zeffy.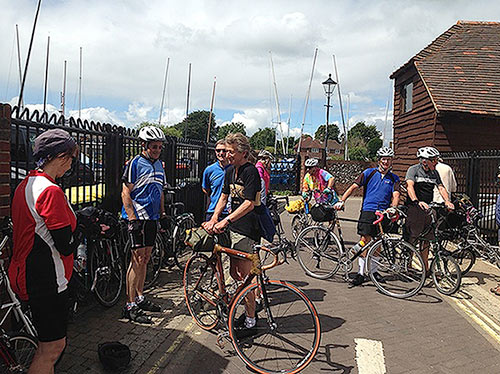 Then it was on to Havant and a back road and track to a path following the line of Chichester Harbor to the bridge. Then it was across the bridge onto Hayling and the lanes via Nortney. Then down to South Hayling and a stop for lunch at the Coastguards Cafe.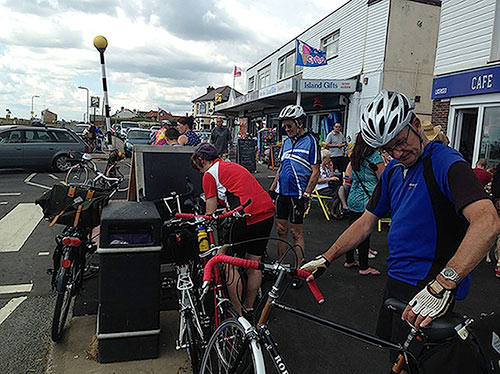 The first part of the return ride was similar to the outbound journey. At the harbor path we came across some swans one of which took a nip at Martins shoe (sorry no action shot taken)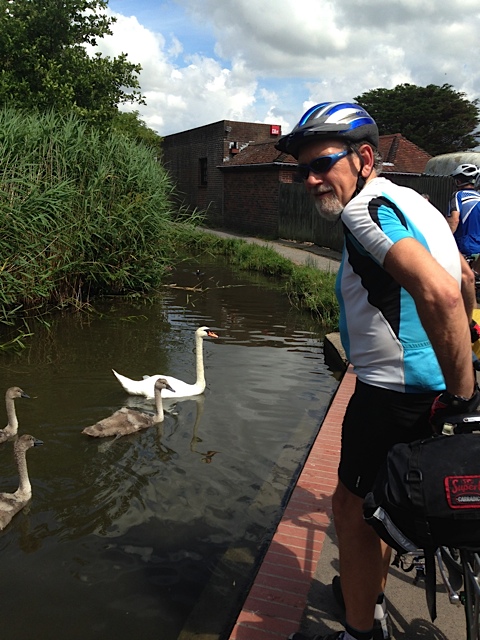 Then it was back to Flintones cafe for an ice cream stop where we queued up behind holiday makers.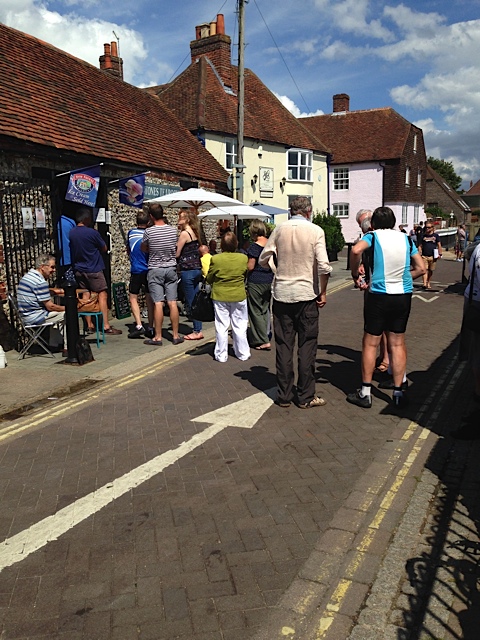 Then it was a fast ride with a tailwind along the A259 cycle path to stop for tea at Fishbourne Roman Palace Cafe. Return mileage from and back to Chichester was 35. My mileage from Pagham was 47.
I took the next 2 pictures of the Tour de France on stage 1 from my viewpoint on Buttertubs Pass, Yorkshire on Saturday 5th July..
The first image used photoshop editing to select and highlight with colour the Tour riders.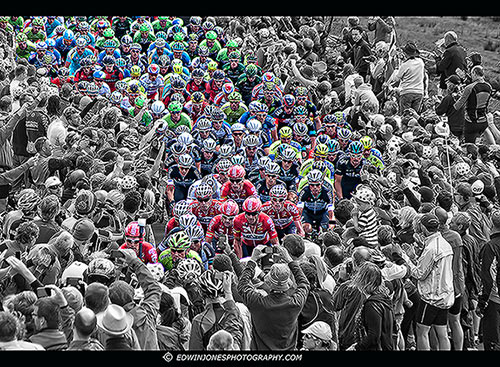 For more details and a larger picture see https://www.flickr.com/photos/edwinjones/14419304410/in/photostream/
The next picture was looking down on the Tour riders as they were forced into a narrow passage where the climb was at 17%. A zoom effect in photoshop was used to concentrate attention on Cav and Condador and a very excited spectator.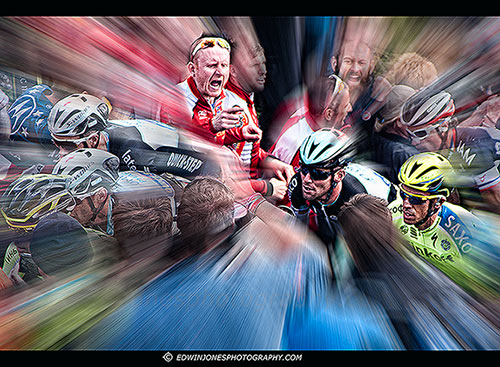 For more details and a larger picture see https://www.flickr.com/photos/edwinjones/14628044615/in/photostream/
Edwin
Posted by RideLeader at 22:20 BST