Thursday 21 August - Arun Leisure Centre to the Maypole Yapton

Alan, Edwin, Graham, Julian, Liz, Russ, Steve, Carol, Harvey, David and Michelle made up the 11 starters at the Leisure Centre, with John meeting us at the pub, making 12 out in all.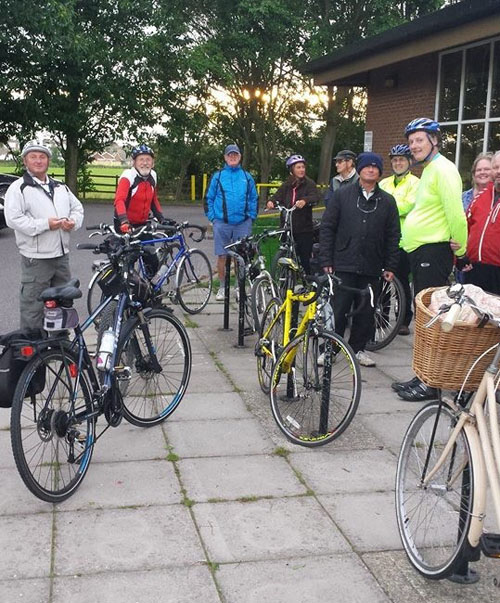 Its our last ride of the summer season and it was already looking a little Autumnal, getting dark early, windy, and cloudy with rain constantly threatening but never actually putting in an appearance.

We completed the outward run just about in daylight, taking a route around the back of the Leisure Centre, through north Felpham, the Roundel Estate, and then tracks to the new development, crossing into Flansham, Hoe Lane, and then the cycletrack to Barnham.

No sooner had we got on the Barnham track when Carol pulled up with a puncture; Steve insisted the group carry on whilst he changed the tube. In the end they got to the pub before us by going direct wheras we took a slightly more circular route first from Barnham to Walberton where the following picture was taken of the riders in full flow.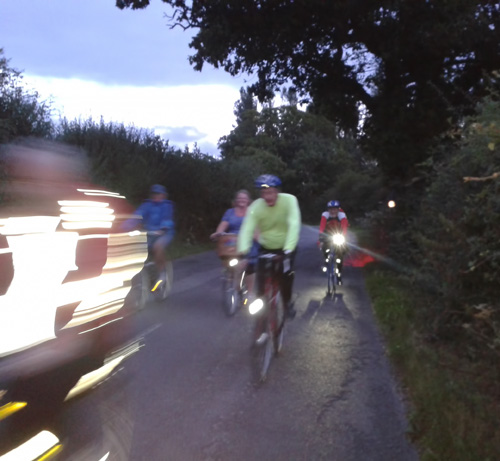 Then it was Yapton Road down to North End crossing, turning into Lake Lane and crossing the railway at Maypole Lane to The Maypole.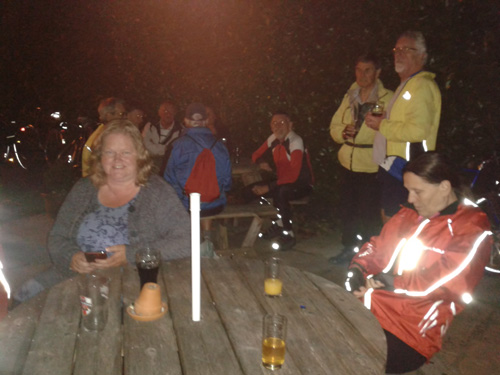 Our return route was more or less direct via Yapton, Bilsham, Comet corner and Middleton, with people peeling off for home along the way.

Mileage for the evening was 13.6

Graham
Posted by RideLeader at 09:40 BST