Bognor Regis Library to Littlehampton, Harbour Lights Cafe (Look-Sea Centre)
Only 5 people on the ride today - Graham, Julian, Clair, Liz, and Alan. The weather was bright sunshine with no prospect of rain, but there was a strong South Westerly wind, gusting to 30mph, and this may have been offputting to some, knowing that a return from Littlehampton would be against the wind.
We set off around the usual back streets to Felpham, then via the Arun Leisure Centre, the Roundle, and the new Estate to Flansham. Then up the cycle path to Barnham where we stopped to check progress on the reconstruction of one of the swivel bridges across the long disused Portsmouth-Arundel Canal.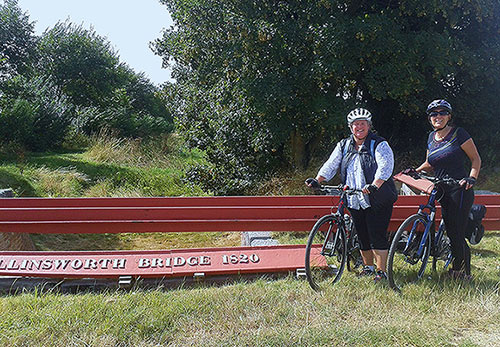 From Barnham we proceeded to Yapton and then at Burndell we took a route across Ford Airfield to the Rudford Industrial Estate, emerging near Climping Church. Then a short sprint via the cycle track to Bridge Road and we crossed the Arun on the old footbridge, following the River to the Look-Sea Centre. There we met John Maxim, who had made his own way there and was just leaving.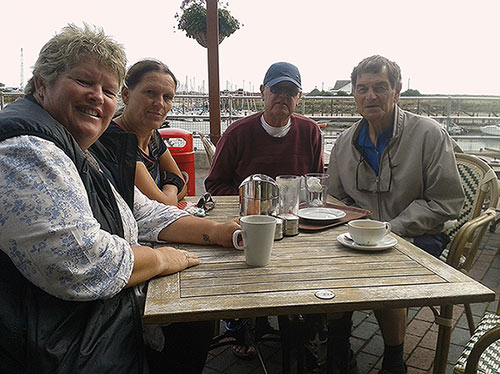 Our return route was via Climping School, The Street, then a short stretch of main road before diverting across fields to Grevatts Bridge and the route through Ancton Wood to Elmer. The woods make for delightful ride (pic) and the undergrowth had been substantially cut back since wec last came this way, making it a very pleasant detour.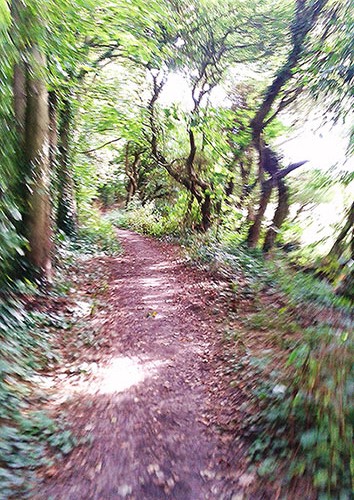 From Elmer it was a straight route back to Bognor, via Felpham. We avoided the promenade due to the strong wind and found the inland route made much more comfortable cycling.
The mileage clocked from, and back to, the start point, was 18.8
Graham
Posted by RideLeader at 00:01 BST