Sunday 8 July. Ride to Exton
For this ride I was down as the leader. I had intended to ride at least as far as elevenses but my chestiness
and cough returned so I rode just as far as Chichester Cross and passed the leaders role on to Colin and Gill.
Those doing the ride were Colin, Gill, Chris and John Wickens.
The day started wet though later clearing to sunshine and showers and quite warm in the sun. Below is a picture of the group as they left Chichester Cross. I stayed there to say hello to the slow riders who were due to start at 10.00.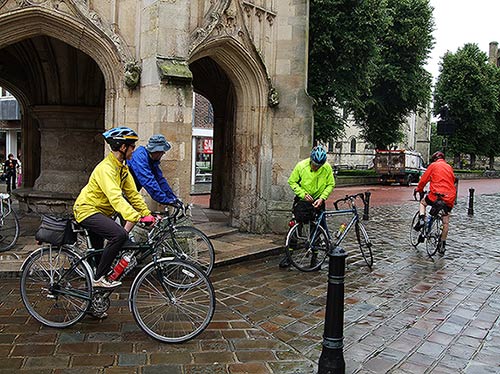 Arthur was the leader in place of Avryl but nobody else turned up so Arthur called the ride off. I went back with Arthur for a Hot Chocolate at his house and to look at his France pictures. Then it was back home via Tangmere and Colworth.
Last week was quite eventful. Monday to Friday I stayed with Peter in Dieppe to see the Tour come through. Another trip had been organised to Dieppe by Arthur for Moulton riders. This was Arthur, Lynn, Avryl, Jan and Brian and Di. They came over on Tuesday and went back on Thursday and we met up with them.
Below is a picture of the Tour coming up the Col de Dieppe on the western edge of town. The picture started out all sharp and I then added a pan blur for movement in Photoshop. The blur effect was partly removed for the background cyclists and fully removed for the 4 Sky riders to make them fully sharp and stand out in the picture.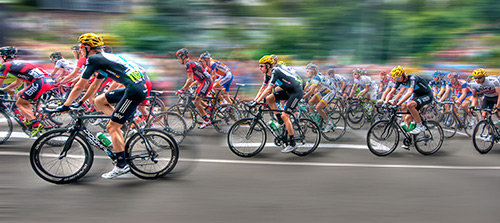 The Sky riders from left to right are Christian Knees, Bradley Wiggins, Chris Froome and Edvald Boosson Hagen. The Sky riders all wear yellow helmets as the current leaders of the Team Classification in the Race.
Yesterday the Club Barbecue was held at Barnham at Harvey's house. Despite rain most of the evening 20 were there and the 2 barbecues were kept busy. Some of us were in the lounge and some in the greenhouse. Further interest was added with a power cut. This ended abruptly when Mrs Probert lit some candles.
While I was in France the stats on my pictures on the photo sharing website Flickr rolled over to 100,000 views of my pictures since I started adding photos near enough a year ago
Below are 2 of my latest pictures to be processed.
First a picture of a tunnel at Green Park underground station with a zoom blur added in Photoshop.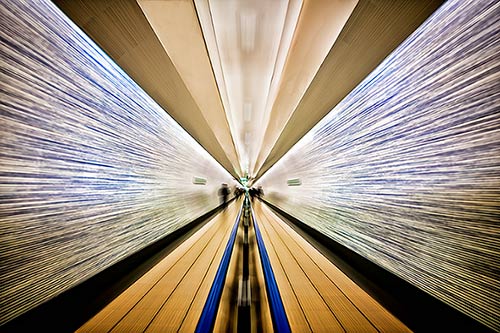 Next a picture of the super modern new roof at Kings Cross Station.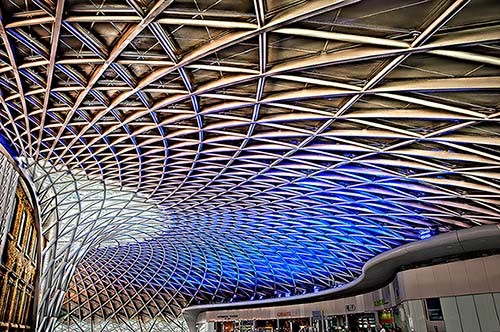 See larger images here
http://www.flickr.com/photos/edwinjones/
Edwin
Posted by RideLeader at 20:25 BST
Updated: Sunday, 8 July 2012 20:33 BST