Sunday 2nd March. Ride to Rake.
The weather today was cloudy, dry in the morning and patchy light rain in the afternoon.
Colin was the leader and he was joined at Chichester Cross by Sam, Andrew, Jeff, Anne, Roger and I so 7 out altogether.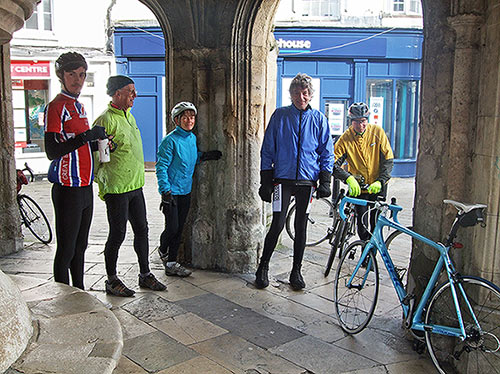 We headed out on Clay Lane and on to West Ashling and then via Watery Lane to Funtington. The lane is well named with a small spring each side though no flooding. Then it was on the lane via Walderton and Stoughton with some of the lane more like stretches of river though luckily not too deep.
We continued via East Marden and North Marden to the main Harting Chilgrove road and the long climb up the hill with woods each side. It was very noticeable that with the amount of rain of late the moss on the trees was far thicker than normal giving almost a Fantasy type Lord of the Rings look. Photo project maybe?
Then it was the steep side road descent to Turkey Island and on via Elsted and Trotton to stop for elevenses at Trotton Garden Centre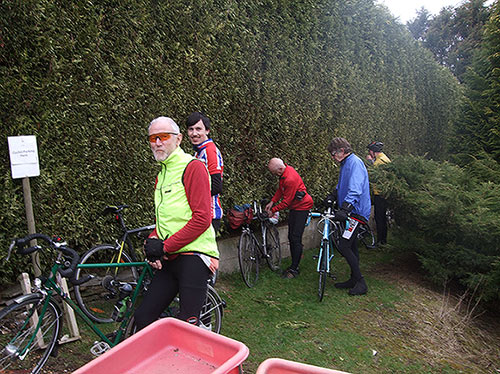 We made sure to follow the directions to the Cycle Parking location.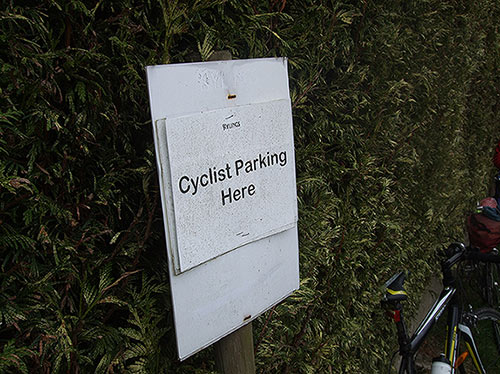 Most continued on to lunch at the Garden Centre at Rake. Jeff and I opted for a shorter ride and headed back via Bepton, Cocking, Singleton and The Centurion Way path. My mileage for the day from Pagham was 48, plenty for the day and home by 2.00.
For the main group mileage from and back to Chichester would have been about 56. Climbing was 3078ft. See the exact route on Andrews Strava Page -
http://www.strava.com/activities/117260614
For my recent HDR images the first one is a shot from Bognor Pier. Using a filter I reduced the light to obtain an exposure of 30 seconds and smooth out the troubled waters. The sky was uninteresting so I replaced it with another long exposure taken on Lanzarote.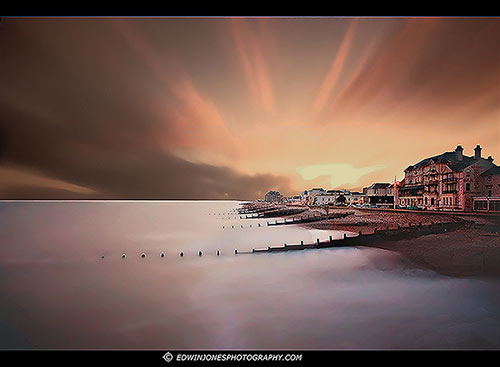 For a larger image and more detail see
http://www.flickr.com/photos/edwinjones/12777410774/in/photostream/
The next image, a glimpse of Spring was taken last Wednesday at a park in Aldwick showing crocuses with daffodils in the background.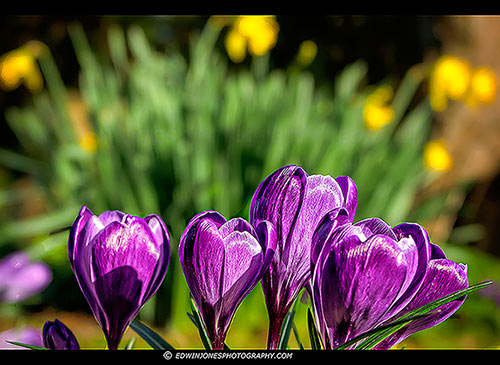 For a larger image and more detail see
http://www.flickr.com/photos/edwinjones/12831487505/in/photostream/
Edwin
Posted by RideLeader at 19:27 GMT
Updated: Sunday, 2 March 2014 19:49 GMT