Sunday 6 April. Ride to Sumners Pond and Freewheel Competition
With early rain today I opted to take the train to Christ's Hospital and then a short ride to the Cafe at Sumners Pond Campground, Barnes Green to meet the other West Sussex groups for lunch. Gill took her car as far as Pulborough and then rode to join us. Colin, the leader started from Walberton Pond with Anne who went as far as elevenses at Billingshurst. Colin then continued to join us for lunch. There were 4 riders from Arun Adur and 4 from Horsham.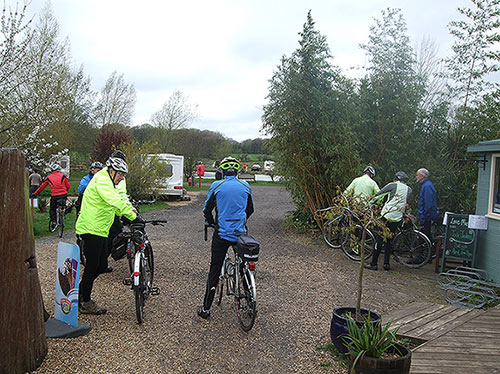 From Barnes Green we headed west to the top of the freewheel hill and met at the top for instructions.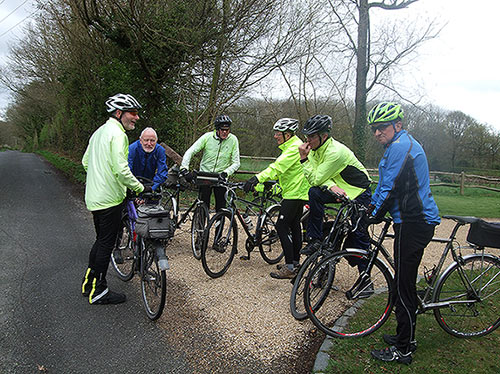 Richard Boulton went down first as the organizer to officiate and I was second to get in place for photos. John Clarke from Horsham Section came speeding past to 2nd place.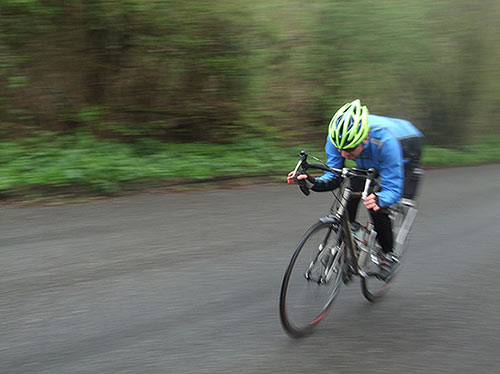 Bob was perhaps celebrating being saved from the Lantern Rouge by Colin!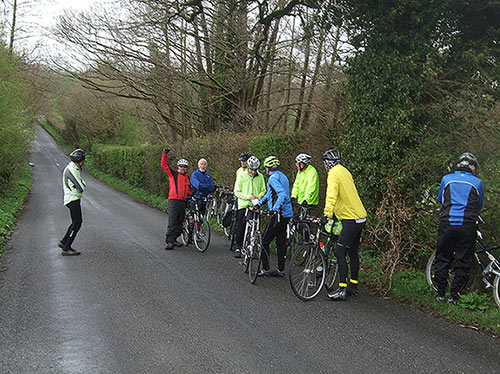 Those who took part were, Edwin and Colin from Bognor Chichester.
Richard, Gerry, Dave and Ivan from Arun Adur.
Ken, John, Anton and Bob from Horsham Crawley.
Horsham Crawley swept the board for placings. Ken Taylor was First. John Clarke was second and Anton Brown was third.
All in all the easiest competition to take part in for cycling apart from the little matter of riding up the hill to get to the start before riding down.
The following is my latest Photo to be processed taken a few weeks ago on the Jubilee Line in London.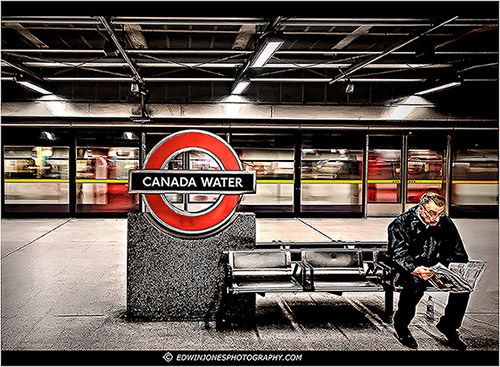 For a larger picture and more details see – https://www.flickr.com/photos/edwinjones/13597560424/in/photostream/
Edwin
Posted by RideLeader at 20:07 BST
Updated: Sunday, 6 April 2014 20:15 BST